Stephen L. Esquith
CONTACT INFO
Office: C210G Snyder Hall
Phone: (517) 355-0212
HIGHLIGHTS
Ph.D., Princeton University, Department of Politics and The Program in Political Philosophy
AB, Harvard University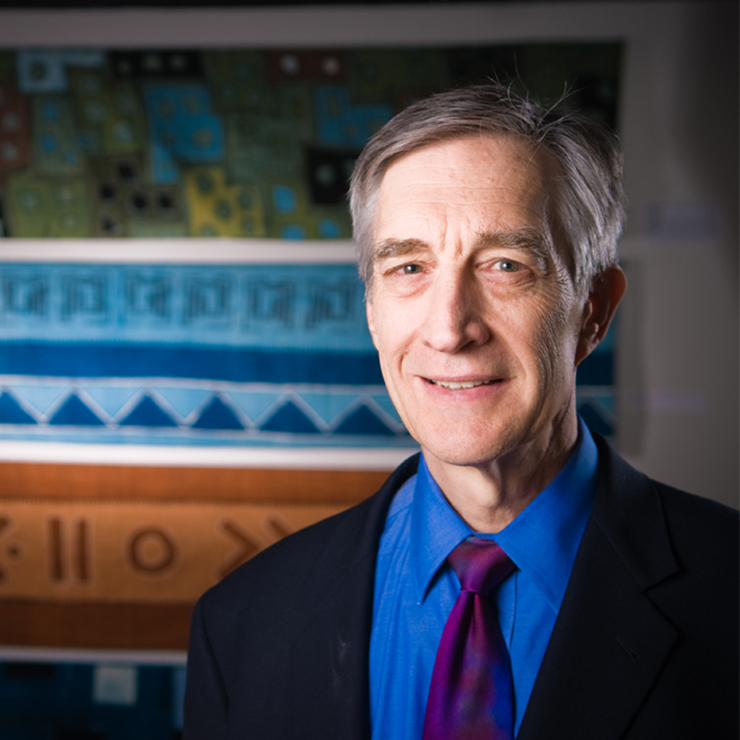 Stephen L. Esquith is the dean of the Residential College in the Arts and Humanities at Michigan State University. He is a graduate of Harvard College and Princeton University, where he received his Ph.D. in politics. He served as the chair of the MSU Department of Philosophy before becoming the founding dean of RCAH. He received MSU's Teacher-Scholar Award in 1984 and the Honors College Distinguished Contributions to Honors Students Award for 2008-09.
He has been a Fulbright Scholar in Poland and then later in Mali. He is the author of Intimacy and Spectacle (Cornell, 1994) and The Political Responsibilities of Everyday Bystanders (Pennsylvania State University Press, 2010), the editor of several edited collections on democracy and development, and the author of numerous articles, most recently on children's human rights, democratic political education, and peace building. He is currently working on several local peace building projects in Mali and similar peace education projects for refugee children in Michigan. He has taught philosophy for children in middle schools in Michigan and Mali over the past fifteen years, and has facilitated the co-creation of four children's picture books in French, Bamanankan, and English for a peace building project in Mali. He teaches courses in RCAH on civic engagement and political theory.
Recent Interviews:
"Impact Exposure with City Pulse: Dean Esquith & Moussa Traore," January 21, 2015
"Impact Exposure with City Pulse: Dean Esquith,"January 7, 2015
Recent Publications:
"The Ciwara Picture Book Project," Big Students, Little Kids, and Picture Books:
Methods for Briniging Philosophy in Classrooms, ed. Thomas Wartenberg (Rowman &
Littlefield, forthcoming)
"Peace Building, Political Reconciliation, and Human Security in Transitional Societies:
The Localist Turn," Routledge Handbook of Development Ethics, eds. Jay Drydyk and Lori Keleher,(Routledge, 2019)
"Ethics and Development during the Year of Global Africa," The Engaged Scholar, Vol.
13, 2018.
"The Political Responsibility of Bystanders: The Case of Mali," Journal of Global Ethics, Vol. 9, no. 3, December 2013
"Motivating Responsibility for Children in Poor Countries" in Child Rights: The
Movement, International Law, and Opposition, ed. Clark Butler (Purdue University

"Re-framing the Responsibilities of Bystanders through Film," Political Theory, Vol. 41, no. 1, February 2013, pp.31-58.
Stephen L. Esquith, The Political Responsibilities of Everyday Bystanders (Penn State University Press, 2010)
Stephen L. Esquith and Fred Gifford, eds., Capabilities, Power, and Institutions: Toward a More Critical Development Ethics (Penn State University Press, 2010)
Recent Conference Papers:
"Including Refugees and Immigrants through Art and Civic Engagement," American Philosophical Association, Pacific Division, Annual Meeting, Seattle, WA, April 12-15, 2017
"From Compassion to Political Responsibility," Human Development and Capabilities Association, Washington, DC, September 10-12, 2015
"Philosophy for Kids in Mali," Philosophy Learning and Teaching Conference, Seattle, WA, June 29-30, 2015
 
Recent Courses Taught:
Fall 2016
RCAH 292A -- Peace and Peace Building
RCAH 492 -- Seminar on Refugees and Immigrants
Spring 2016
RCAH 203 -- Transcultural Relations Through the Ages
Fall 2015
RCAH 202 -- Mythic Heroes of War
Spring 2015