Live RCAH Spring Showcase and ESSE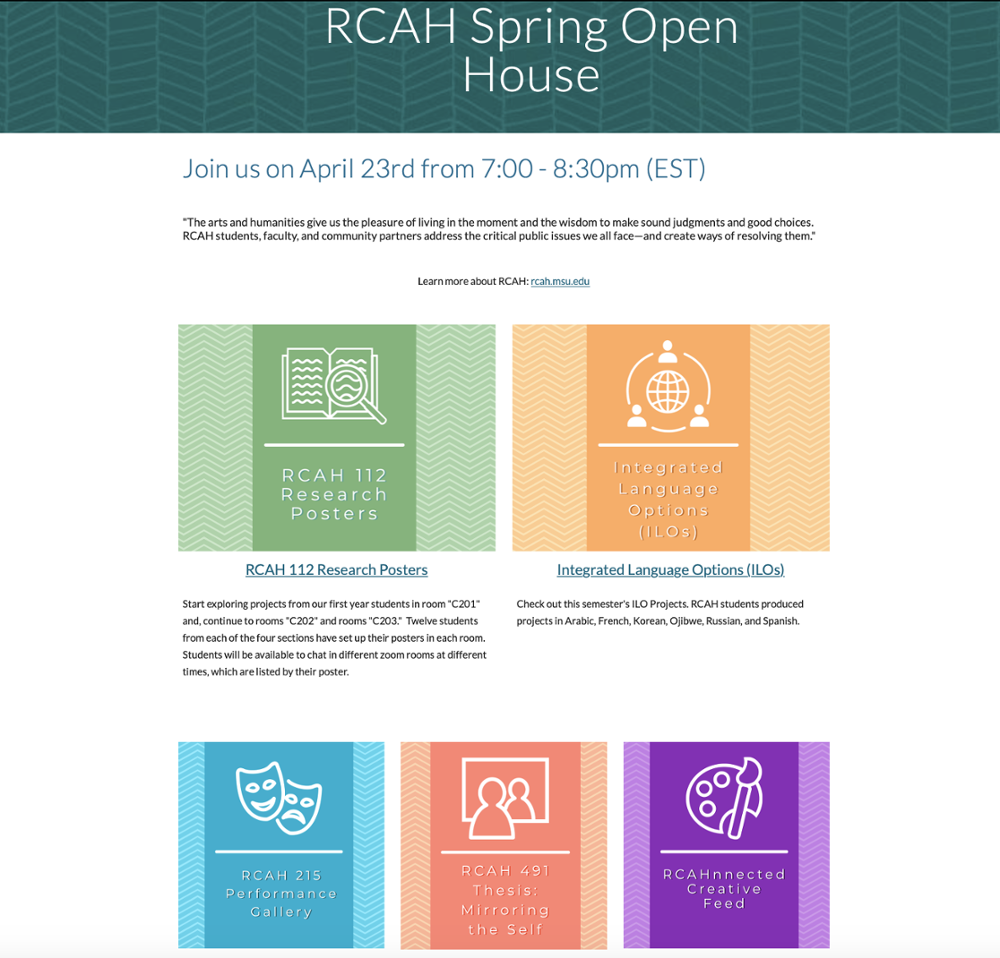 First Ever Virtual(ly) Live RCAH Spring Showcase and ESSE 
Featuring…
Research and creative work by RCAH 112 students
Links to projects by CLAC students in ILOs
Virtual student art exhibition
Live conversations with student researchers
The Showcase went live on Thursday, April 23, at 7 p.m. and can be viewed here.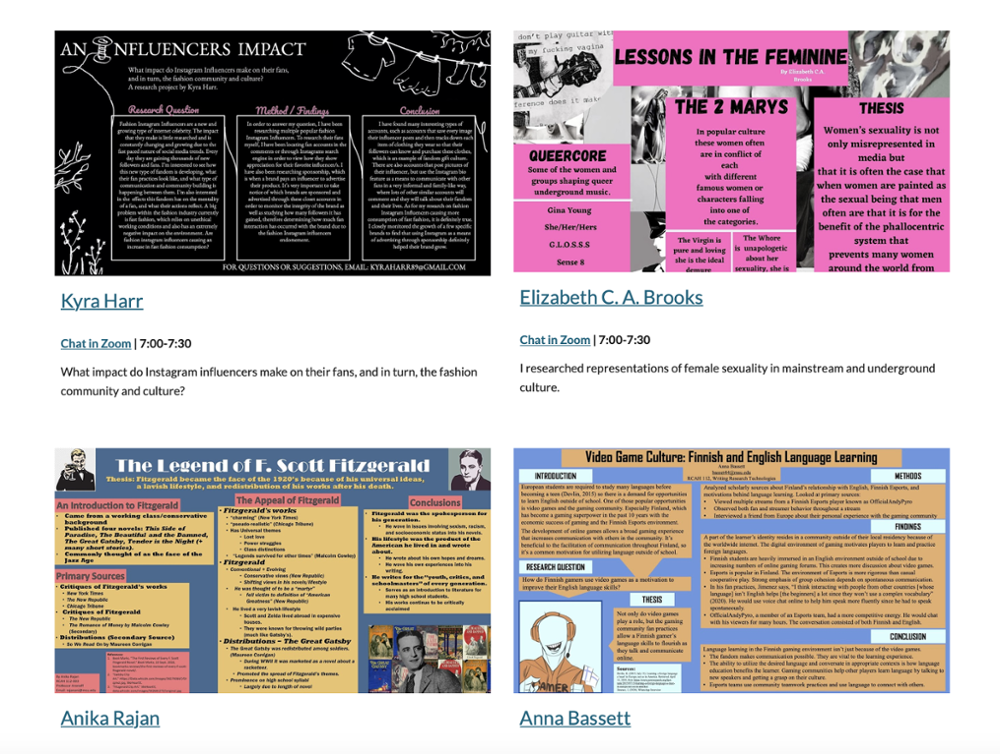 RCAH 112
RCAH students, alumni, faculty, and staff, parents, friends, and community partners are invited to see this semester's RCAH 112 research and creative work via a live online event combining a website where RCAH 112 research posters will be visible, and Zoom links for live conversation with researchers.  The event will feature creative work from students enrolled in RCAH 112: Writing, Research, and Technologies. This course asks students to design research projects that will produce new knowledge in the arts and humanities. Students will present their findings in the form of posters and other media.

Come join us as we, in the true spirit of RCAH, create new forms of culture, communication and community in times of need! https://bit.ly/rcahopenhouse
CLAC: Cultures and Languages across the Curriculum Program
Students participating in RCAH's Cultures and Languages across the Curriculum Program (CLAC), along with the Graduate Student Language Fellows, will showcase their projects from Integrated Language Options (ILOs) in Arabic, Chinese, French, Korean, Ojibwe, Russian, and Spanish. Projects will be linked from the Spring Showcase website.
ESSE: End-of-Semester Student Exhibition
The LookOut Gallery will be holding a virtual End-of-Semester Exhibition, with the art linked in an ESSE tab of the Spring Showcase website, as well as at #virtualesse (https://www.instagram.com/explore/tags/virtualesse/) and on the RCAH LookOut Gallery Instagram page:  https://www.instagram.com/rcah.lookout/
Detailed info about how to submit artwork: http://www.rcah.msu.edu/coronavirus/esse.html