Celeste M. Moy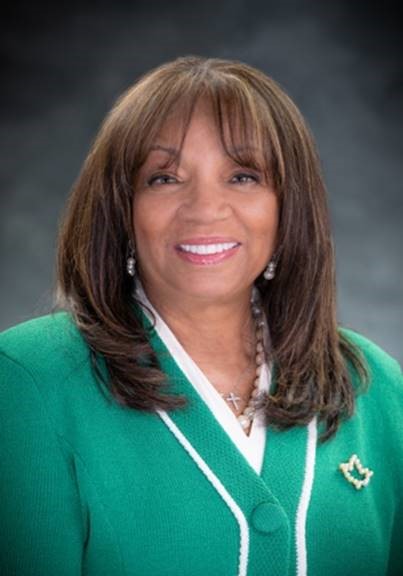 Celeste M. Moy is a Justin Morrill College alumna who received her B.A. from Michigan State University in 1972 and her Juris Doctorate from the University of Detroit-Mercy School of Law in 1976.  She is an active member of the Virginia State Bar Association, and an inactive member of both the Michigan and Texas State Bar Associations. Moy is Of Counsel in the Intellectual Property Practice Group of Akerman LLP, which has 700+ attorneys in 25 office locations. Celeste primarily represents songwriters, recording artists, performers, music producers, and their successors-in-interest in disputes over royalty payments and seeking royalty monetization transactions, copyright assignment terminations and recaptures, as well as negotiating and drafting various types of entertainment contracts. She also represents her clients in connection with prosecutions of trademark application proceedings.
In addition to her law practice, Celeste and her brother, Christopher Moy, are co-managers of the Estate of Sylvia Moy LLC d/b/a Masterpiece Sound Studios. Masterpiece was established by Sylvia Moy, the American songwriter, record producer, and first woman songwriter/producer for Motown Records. This historic audio/video recording studio reopened in October 2020 in Detroit with new and expanded service offerings. Since its founding in 1973, Masterpiece Sound Studios has worked with Grammy-nominated and award-winning artists, and has produced certified gold and platinum records.
In 1969, Celeste became one of two of the first African American MSU cheerleaders. In 2019, the Residential College in the Arts and Humanities awarded Celeste the Justin Morrill College Distinguished Alumni Award. Since then, RCAH (in cooperation with other units at MSU) is collaborating with The Estate of Sylvia Moy LLC, through its newly-created 501(c)(3), the Sylvia Moy Foundation (an LLC 501(c)(3)), to form a joint venture to offer a variety of sound recording, music production, and songwriting/musicianship courses at the Moy LLC's Masterpiece Studio, located at 1611 Webb in the City of Detroit. Through this collaboration, RCAH and Masterpiece Studios will provide programming to serve three constituencies: MSU students seeking experience in professional music studio production, sound engineering, songwriting, and the popular music industry; the local Detroit area youth community, with outreach programs that focus on creative expression and the development of technical skills; and Michigan-based musicians and professionals seeking professional development and credentials in sound engineering and studio production.