Erika Kraus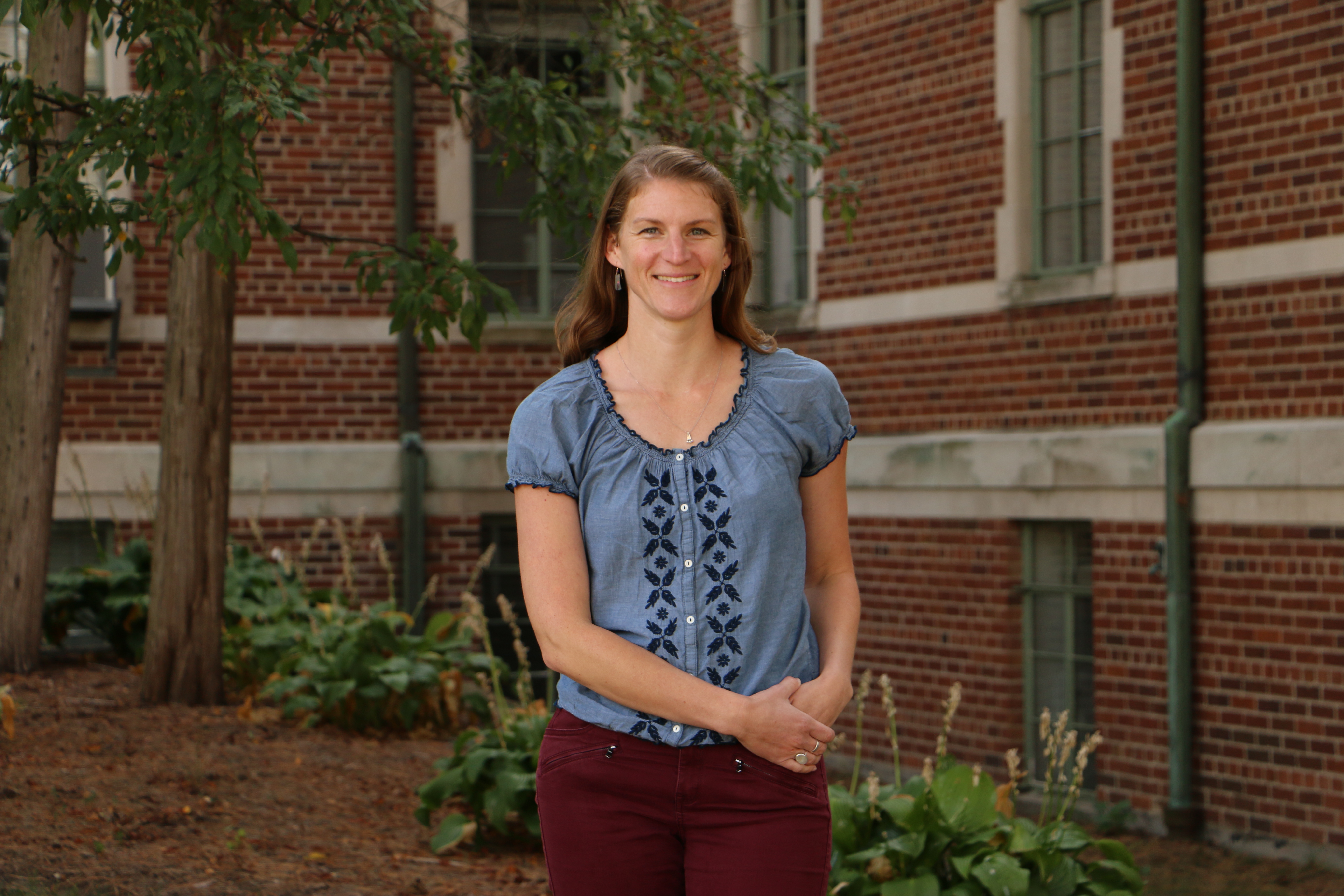 Erika est une étudiante des études supérieures de foresterie à Michigan State University. Elle est arrivée à MSU de l'Université de Kansas, où elle a obtenu une maîtrise des études Africaine et Africaine-Américaine. Erika étudie les interactions entre la nature et les êtres humains, et comment les gens agissent sur la nature. Sa recherche est basée sur ses expériences comme une volontaire du corps de la paix des États-Unis dans la République du Bénin.
Erika est originaire de Kansas, et aussi mère de deux garçons, âgés de 4 ans et 7 mois. Elle réjouisse des grands horizons, du chocolat noir, l'auteure Jane Austen, et l'émission Great British Baking Show. Bien sûr, Erika aime faire des randonnées, promenades, du camping, et observer des oiseaux à tous moments et partout dans le monde, le plus récemment dans l'haute péninsule de Michigan.
Bio in English

Erika is a doctoral student in the Forestry program at Michigan State. She came to MSU via the University of Kansas and a Master's degree in African and African-American Studies. Erika studies human-nature interactions and how people affect nature. Her research is largely motivated from her experiences as a United States' Peace Corps Volunteer in the Republic of Benin.

Erika, a native of Kansas, is also a mother of two boys, ages 4 years and 7 months. She enjoys big horizons, dark chocolate, Jane Austen, and the Great British Baking Show. Erika also revels in hiking, walking, camping, and birdwatching all the time and anywhere in the world, most recently in the Upper Peninsula of Michigan.