Stephen L. Esquith
Professor and Immediate Past Dean
Contact Info
Office: C210G Snyder Hall
Phone: 517-355-0212

Highlights
Ph.D., Princeton University, Department of Politics and The Program in Political Philosophy
AB, Harvard University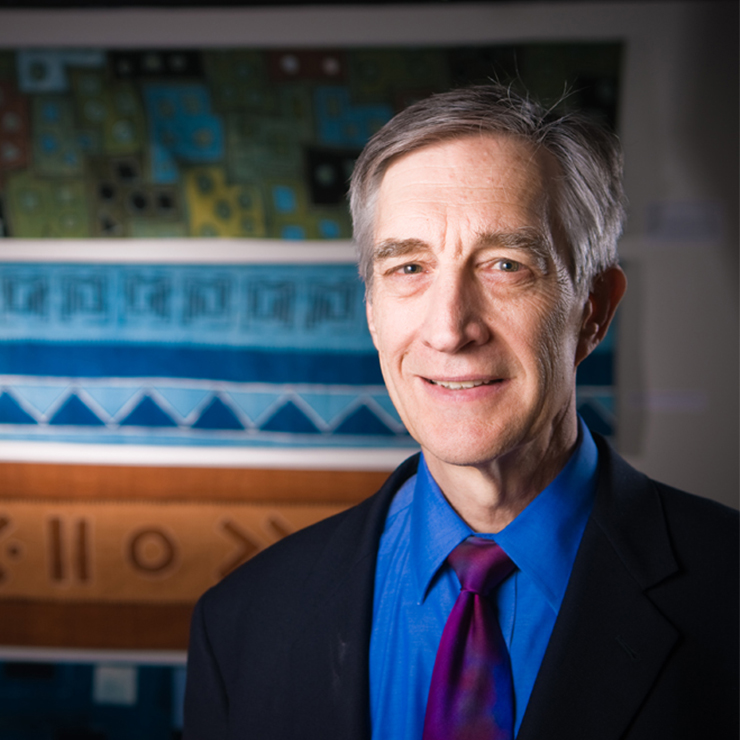 Stephen L. Esquith served as the founding dean of the Residential College in the Arts and Humanities at Michigan State University from 2007 to 2021. He is a graduate of Harvard College and Princeton University, where he received his Ph.D. in politics. He served as the chair of the MSU Department of Philosophy before becoming the founding dean of RCAH. Esquith received MSU's Teacher-Scholar Award in 1984 and the Honors College Distinguished Contributions to Honors Students Award for 2008-2009.
He has been a Fulbright Scholar in Poland and then later in Mali. He is the author of Intimacy and Spectacle (Cornell, 1994) and The Political Responsibilities of Everyday Bystanders (Pennsylvania State University Press, 2010), the editor of several edited collections on democracy and development, and the author of numerous articles, most recently on children's human rights, democratic political education, and peace building. He is currently working on several local peace building projects in Mali and similar peace education projects for refugee children in Michigan. He has taught philosophy for children in middle schools in Michigan and Mali over the past fifteen years, and has facilitated the co-creation of four children's picture books in French, Bamanankan, and English for a peace building project in Mali. He teaches courses in RCAH on civic engagement and political theory.
Recent Publications:
"Mali's roadmap for lasting peace has laudable goals: but it doesn't go far enough," The Conversation, August 24, 2021. 

"Civic Engagement's Challenges for Study Abroad: An Ethical and Political Perspective," in Crawford, P. & Berquist, B. Eds., Community Engagement Abroad: Perspectives and practices on service, engagement, and learning overseas (Michigan State University Press, 2020). 

"The Ciwara Picture Book Project," in Philosophy in Classrooms and Beyond: New Approaches to Picture-Book Philosophy, ed. Thomas Wartenberg (Rowman & Littlefield, 2019)
"Peace Building, Political Reconciliation, and Human Security in Transitional Societies:The Localist Turn," in Routledge Handbook of Development Ethics, eds. Jay Drydyk and Lori Keleher (Routledge, 2019)

"Ethics and Development during the Year of Global Africa,"

The Engaged Scholar, Vol.
13, 2018
The Political Responsibilities of Everyday Bystanders

 

(Penn State University Press, 2010)
Capabilities, Power, and Institutions: Toward a More Critical Development Ethics, Stephen L. Esquith and Fred Gifford, eds.

 

(Penn State University Press, 2010)
Recent Courses Taught:
Spring 2021
RCAH 202: Peace Building
Fall 2020 
RCAH 346: Repairs, Reparations, and Responsibilities
Spring 2019
RCAH 492: When Words Lose Their Meaning
Recent Interviews and Media:
| | |
| --- | --- |
| | "What Engaged Scholarship Looks Like," Chronicle of Higher Education's Teaching Newsletter, May 9, 2019. |
| | "The anti-Engler," Lansing City Pulse, January 24, 2019 |
| | "At Michigan State, a Disruptive Presidency That Few Could Muster the Will to End," The Chronicle of Higher Education, January 17, 2019 |
| | "Can liberal education survive at a scandal-plagued university? A professor explains why it must." Washington Post, May 1, 2018 |
| | Lansing City Pulse Radio Show: May 12, 2018; May 5, 2018; with Moussa Traore, January 21, 2015;  January 7, 2015 |
Stephen Esquith's Messages from the Dean
June 30, 2021: Dean's Message No. 34
January 7, 2021: Re-Imagining RCAH after 2020
July 1, 2020: Renewing, Re-Imagining, and Redressing
April 6, 2020: Is It a War?
January 29, 2020: The Common Good and DEI
August 27, 2019: Year 13—A Saddle Point for RCAH
May 20, 2019: The Feeling of Commencement
January 17, 2019: Letter to the RCAH Community Following the Resignation of Interim President Engler
August 29, 2018: Our Projects of Mutual Independence
January 9, 2018: When Words Lose Their Meaning
July 17, 2017: Belonging and Betrayal
February 28, 2017: RCAH Peace Game
November 15, 2016: Radical Poise
April 6, 2016: RCAH Griots
October 1, 2015: Building Public Spaces One Story at a Time