Student Life
So Much to Do....
Your opportunities are limitless for involvement, enrichment, and plain old fun on campus and beyond.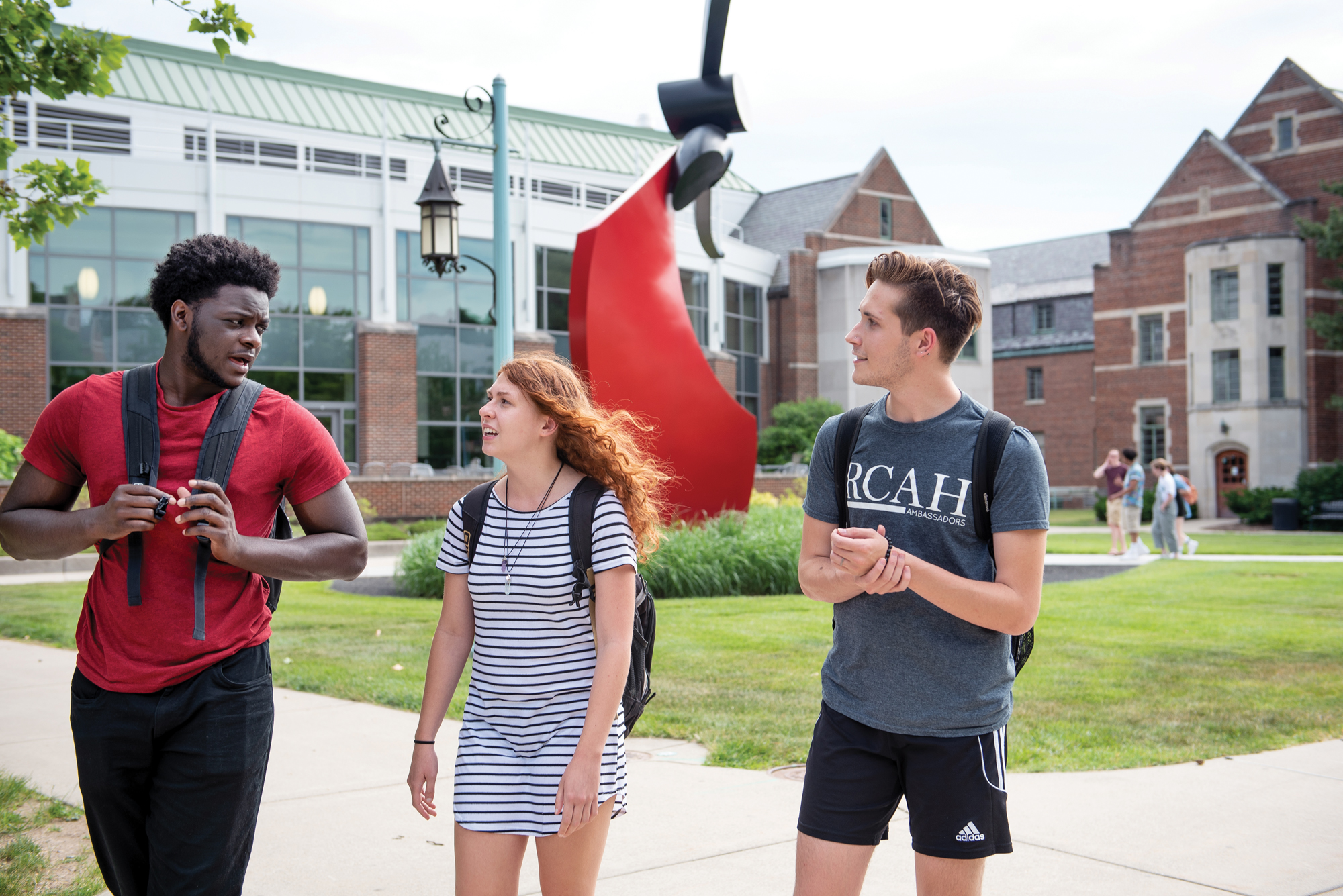 You go to many of your classes in the same building where you live, hang out with friends, study, and dine, and when it comes to what you can do on MSU's campus and beyond, the opportunities are boundless.

At RCAH your home is Snyder-Phillips Hall...
All your RCAH classes and faculty under one roof
Student clubs, performance halls, a media center, and art places—all Uniquely RCAH
Outdoor dining plaza and diverse culinary creations in The Gallery dining hall
Recreational areas with pool and ping-pong tables, cozy study lounges, and outdoor basketball and volleyball courts
Beautiful lawn for studying or picnics on warm days in spring, summer, and fall
Quick walk to the shops and restaurants of Grand River Avenue and downtown East Lansing
Bus service to anywhere on campus or the greater Lansing area
Beyond the doors of Snyder-Phillips, there is a whole universe of opportunity across campus and beyond.
Explore!