Visit RCAH
RCAH recruitment coordinators Sahar Mahmood and Ruggie Ramereiz are working and available, even though all MSU admissions events on campus and around the world have been cancelled. Contact Sahar and Ruggie today to discuss your future or arrange a virtual or in-person meeting.
Contact Us Today
Sahar Mahmood
Recruitment Coordinator, Academic Advisor
sahar@msu.edu 
517-884-1935 
Rugelio Ramereiz
Recruitment Coordinator, Academic Advisor
ramereiz@msu.edu
517-884-1941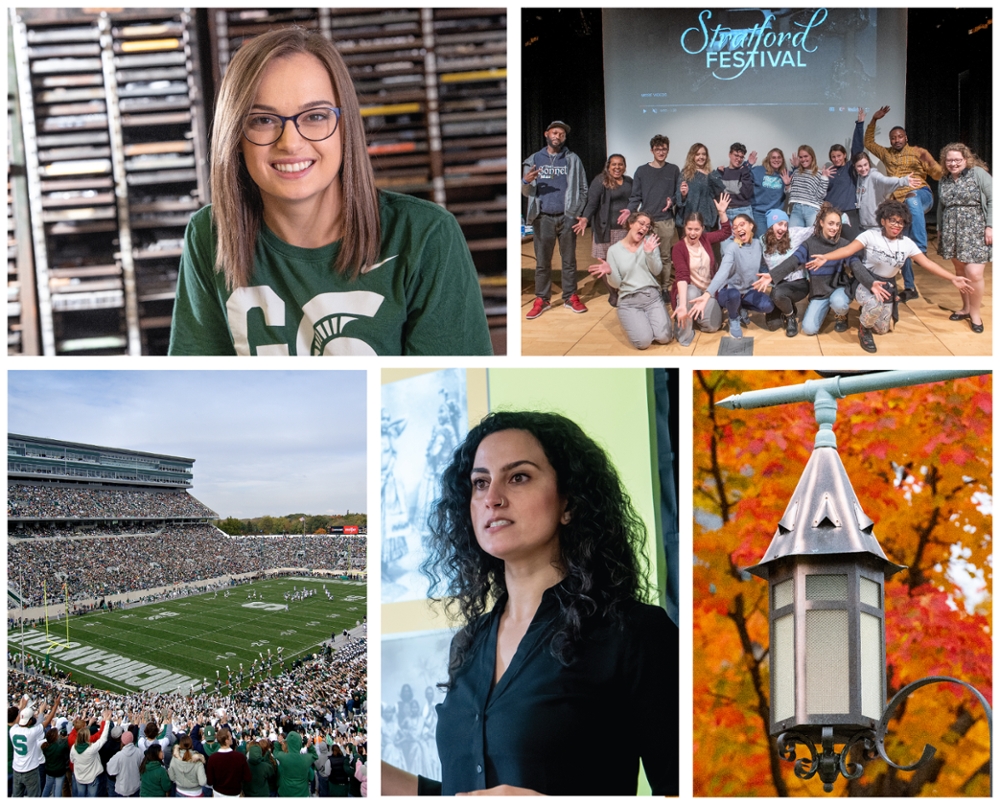 New Students' Day

New Students' Day

For students (and families) who have been admitted to MSU, New Students' Day has been adjusted to follow MSU's protocol for COVID-19. You will be contacted by an RCAH recruitor to set-up online meetings to get the same important information about RCAH classes, faculty, and more. If you have questions, you can email Sahar Mahmood or Rugelio Ramereiz.
Fall 2020
Fall Preview Day

Fall Preview Day

In 2019, Fall Preview Day was held on Saturday, October 12.

Generally, the day runs from 10 a.m. to 2 p.m. Sign-in (with light refreshments) begins at 9:30.

This visit day will guide you through the basics of the RCAH degree program while answering specific questions that students and families may have during the application process. Presentations also provide a glimpse of what life is like every day in Snyder-Phillips Hall. You will have the opportunity to hear from current students and faculty, tour the facilities, and eat lunch in our dining hall, The Gallery. Prospective students of all ages and their families are encouraged to attend this event to learn more about RCAH and MSU.
More Information
If you would like more information, submit a Prospective Student Inquiry Form and request a viewbook, visit, conversation, or more information from one of our recruitment coordinators.
Follow Us on Social Media