RCAHppella Singers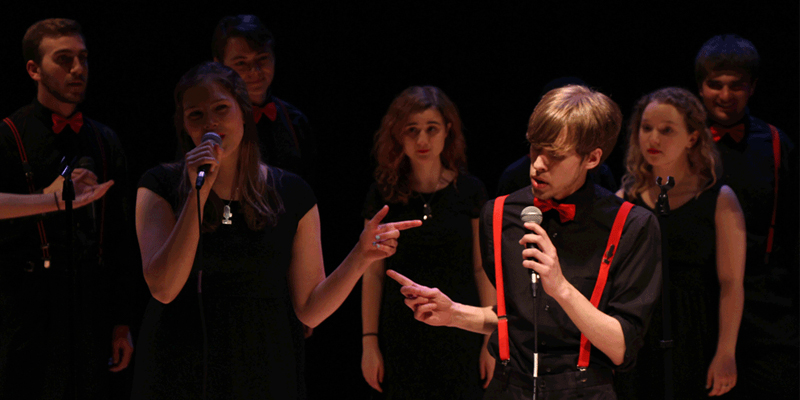 RCAHppella is a mixed a cappella group open to all RCAH students.
The group performs within the RCAH as well as participating in campus-wide and local events. RCAHppella recently performed at the RCAH 10th Anniversary Celebration. The group enjoys arranging and performing beautiful music, and auditions are typically held at the beginning of each semester.
For more information, contact msu.rcahppella@gmail.com.