Lauren Russell
Director, RCAH Center for Poetry
Assistant Professor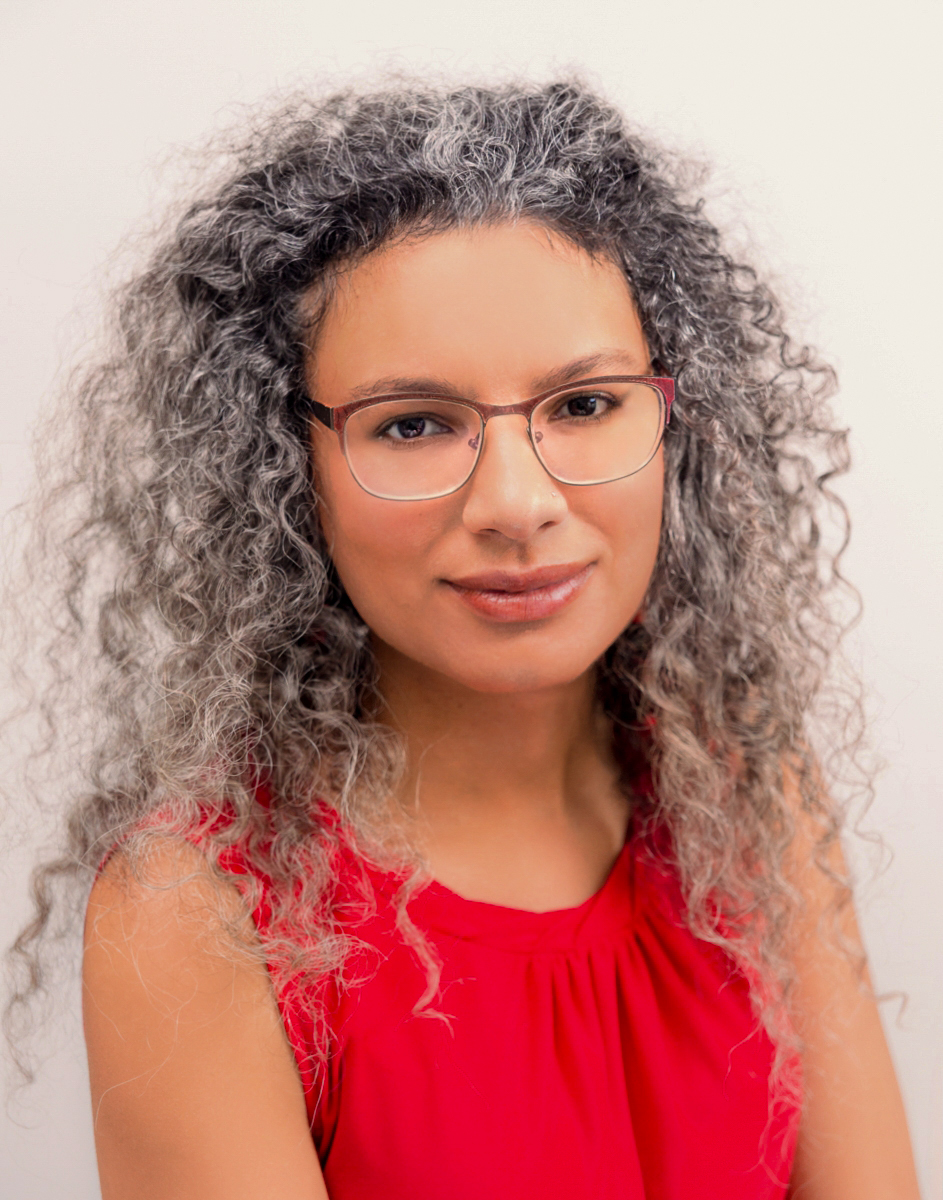 Education
MFA in Writing (Poetry), University of Pittsburgh
BA in Liberal Arts, Goddard College
Biography
Lauren Russell is a poet and writer in hybrid forms. She is the author of Descent (Tarpaulin Sky Press, 2020) and What's Hanging on the Hush (Ahsahta Press, 2017). A Cave Canem fellow, she was named a National Endowment for the Arts Creative Writing Fellow in Poetry in 2017 and has been awarded residencies from the Rose O'Neill Literary House at Washington College, the Millay Colony for the Arts, and City of Asylum/Passa Porta. Her work has appeared in The New York Times Magazine, The Academy of American Poets' Poem-a-Day, The Brooklyn Rail,  DIAGRAM, and the anthologies Bettering American Poetry 2015 and Furious Flower: Seeding the Future of African American Poetry, among others.
Lauren's work often resists traditional genre divisions and engages in a continuous process of reimagining what a poem can be and do. Her second book, Descent, began in the summer of 2013 when she acquired a copy of the diary of her great-great-grandfather, Robert Wallace Hubert, who was a Captain in the Confederate Army. After the end of the Civil War, he fathered children by three of his former slaves, including Lauren's great-great-grandmother, Peggy Hubert. As she transcribed the 225-page diary, Lauren became interested in its omissions and decided to write into the gaps. She also wanted to imagine the voice of her great-great-grandmother Peggy, a Black woman silenced by history. The book is at once "an investigation, a reclamation, and an instance of making history as a creative act." In Descent as in all her work as a poet experimentalist, Lauren believes in writing as a site of discovery through risk.
She comes to MSU from the University of Pittsburgh, where she was assistant director of the Center for African American Poetry and Poetics (CAAPP) and a research assistant professor in the Department of English from 2016 to 2020. Before returning to Pitt, her alma mater, she spent two years in Madison, Wisconsin, where she was the Jay C. and Ruth Halls Poetry Fellow at the Wisconsin Institute of Creative Writing at the University of Wisconsin-Madison from 2014-2015 and from 2015-2016 served as coordinator of the Diversity Internship in Public History at the Wisconsin Historical Society.
A poet with a GED long before she became a poet with an MFA, Lauren has always believed that poetry is for everyone. Through a partnership between Pitt and the VA Healthcare system, for several years she and MFA students under her supervision regularly taught on a locked inpatient behavioral health unit at the VA's Pittsburgh hospital. She was also a co-organizer and co-facilitator of the Poetry Partnership of Pittsburgh spring 2020 workshop series for Black and Brown poets.
Originally from Los Angeles, Lauren started writing poetry in second grade, when the poet Cecilia Woloch began to conduct after-school workshops at her elementary school through California Poets in the Schools. Lauren is a life-long fan of the color red and lives in East Lansing with her two cats, Cat Jeoffry and Lady Day.
Recent Interviews and Media:
Personal Website: https://laurenrussellpoet.com
Recent Features:
Recent Publications: