Visit RCAH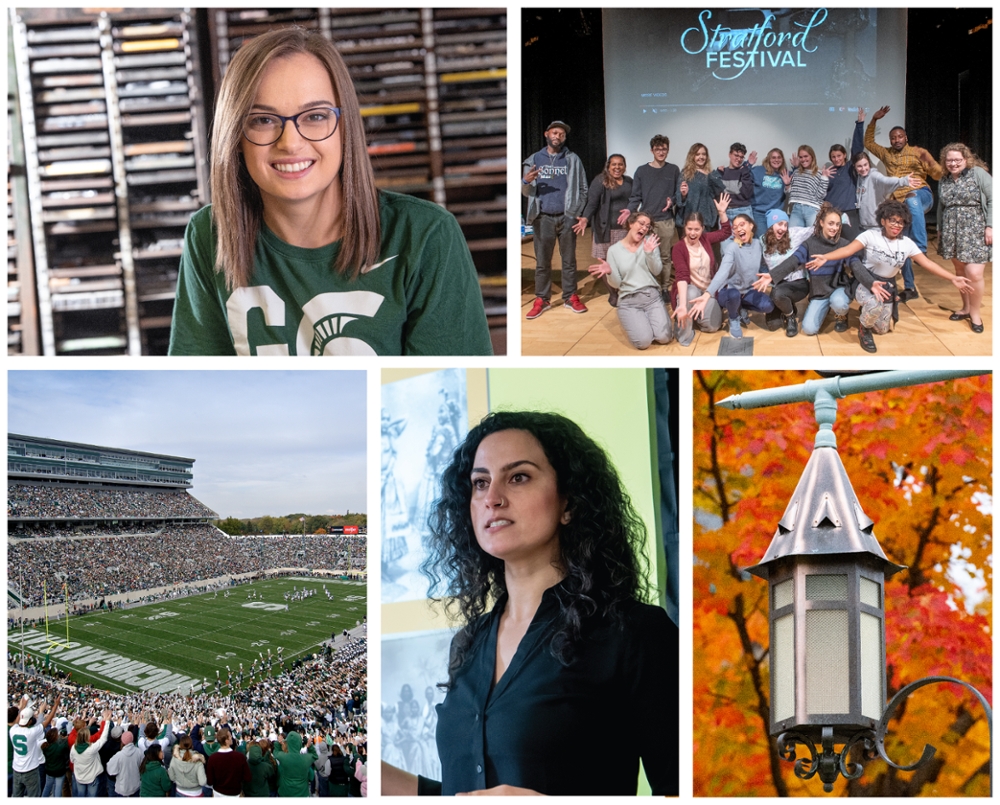 There are several ways to visit RCAH.... Whether you want to schedule an individual meeting, attend a group visit day, or tour RCAH and MSU, our recruitment coordinators are ready to accommodate you. Scroll down to learn more.
Times to Visit
Prospective students and their families are encouraged to schedule a visit to RCAH anytime throughout the year. Click on the tabs below to browse upcoming events and opportunities. Don't see a date that works for you? Schedule an individual visit: rcah.setmore.com
Individual Visit
Interested students can schedule a visit on Fridays throughout the year at rcah.setmore.com. If you are visiting campus on a different day, please email or call our office at rcah@msu.edu or 517-355-0210 to set up an alternative time. Individual visits to RCAH include a personal meeting with a recruitment coordinator and a tour of the college. If you'd like, we can explore setting up class visitations, meetings with current students, or many other opportunities to help you best get a glimpse of what RCAH is like.
Individual visits pair well with the general campus tour! If you'll be taking the 1:00 PM walking tour, consider scheduling your RCAH visit in the morning to allow time for lunch. You can schedule a walking tour of campus at https://admissions.msu.edu/visit/visit-options/default.aspx.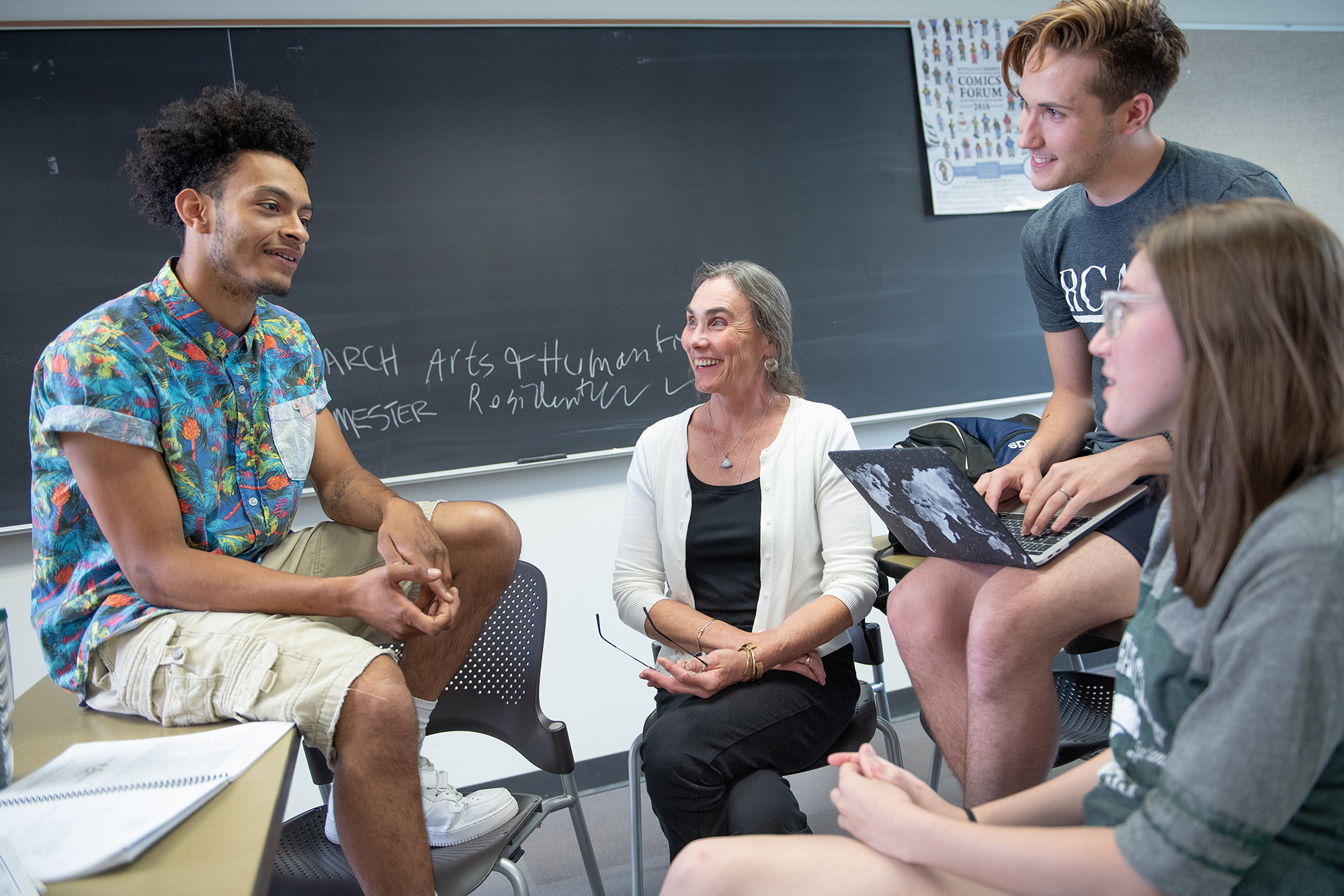 College Fairs and School Visits
Can't make it to campus for a visit? Let us come to you! Representatives from RCAH travel with MSU Admissions Counselors as they visit high schools and college fairs through the Midwest and around the country. Contact rcah@msu.edu for more information about the fall and spring travel schedule.
Spring 2020
New Students' Day

New Students' Day

Saturday, March 21

For students (and families) who have been admitted to MSU, New Students' Day is your chance to gain insider tips from current students, meet your future classmates and roommates, chat with the Dean, and meet the faculty that will be teaching your courses in the fall. This event is open to students who have already received a notice of admission to Michigan State University.

Junior Preview Days

Junior Preview Days

(Inquire about 2020 dates. Typically this is held in late March/early April.)

Junior Preview Days are information sessions that provide an opportunity for high school juniors and their families to learn more about the RCAH degree from an advisor, speak with current students, and tour the College facilities and MSU. Each session lasts approximately two hours.
Summer 2020
Green and White Days

Green and White Days

(Inquire about 2020 dates. In 2019, Green and White Days were held Friday, July 19 and Monday, July 22 – Friday, July 26.)

Green and White Days are special open house-style programs that allow you to connect with the greater MSU campus and discover all it has to offer. The academic sessions portion of Green and White Days will give you an opportunity to learn more about RCAH specifically. This event is open to prospective students of all ages, and their families. Registration will be available through the Office of Admissions in late spring at admissions.msu.edu/visit.
Fall 2020
Fall Preview Day

Fall Preview Day

In 2019, Fall Preview Day was held on Saturday, October 12.

Generally, the day runs from 10 a.m. to 2 p.m. Sign-in (with light refreshments) begins at 9:30.

This visit day will guide you through the basics of the RCAH degree program while answering specific questions that students and families may have during the application process. Presentations also provide a glimpse of what life is like every day in Snyder-Phillips Hall. You will have the opportunity to hear from current students and faculty, tour the facilities, and eat lunch in our dining hall, The Gallery. Prospective students of all ages and their families are encouraged to attend this event to learn more about RCAH and MSU.
More Information
If you would like more information, submit a Prospective Student Inquiry Form and request a viewbook, visit, conversation, or more information from one of our recruitment coordinators.
Follow Us on Social Media