Your Future Is Here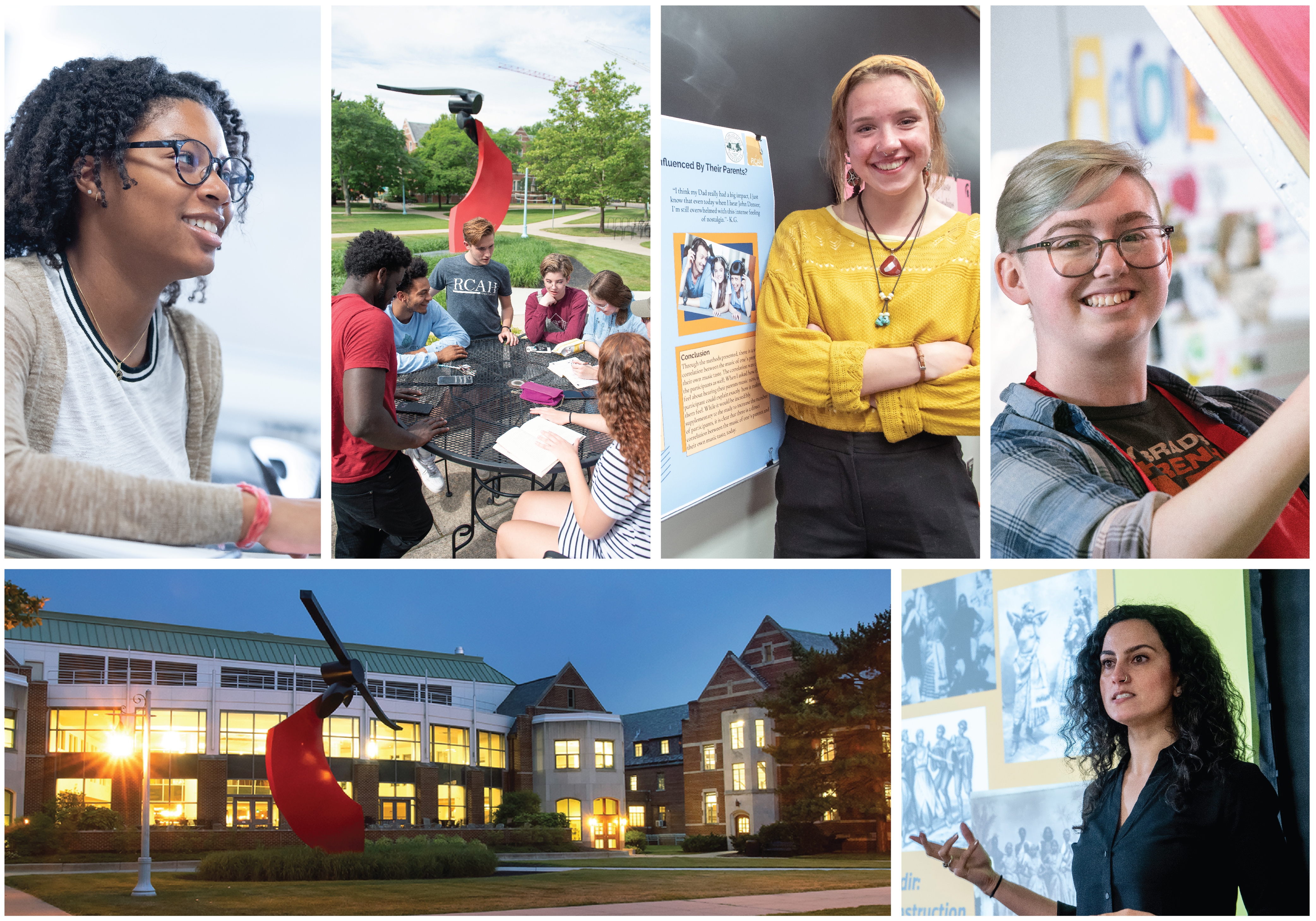 Live Your Passions While You Change the World.
If you love...
Exploring the world 
Living in a residential community that feels like a private, liberal arts college
Creating visual arts or performing with your friends
Reading, writing, thinking, and doing
Collaborating with people to make the world a better place
...Then RCAH is for you.
The passions that have inspired you up to now don't have to stop on your last day of high school. In RCAH, you'll experience them in a meaningful way so that after college, you will be ready for a great job or an advanced degree. 
Building a better world is what students in RCAH do every day.
Do the most exciting things in your life involve some combination of the arts, humanities, and community involvement?
At RCAH, your home is Snyder-Phillips Hall.
All your RCAH classes and faculty under one roof
Student clubs, performance halls, a media center, and art places—all Uniquely RCAH
Outdoor dining plaza and diverse culinary creations in The Gallery dining hall
Recreational areas with pool and ping-pong tables, cozy study lounges, and outdoor basketball and volleyball courts
Beautiful lawn for studying or picnics on warm days in spring, summer, and fall
Quick walk to the shops and restaurants of Grand River Avenue and downtown East Lansing
Bus service to anywhere on campus or the greater Lansing area
Just what is a residential college, anyway?
As a residential college student, you get the very best of both worlds: the feel of a small, private college with all the opportunities of a large university. Learn more about residential colleges.
Fall 2021 Presentations
Fall Preview Day
Saturday, October 23rd
Snyder-Phillips Hall at 10:00 am
Register here.
Fall Preview Day is our largest fall event for prospective students and families! This day is an amazing opportunity to experience what being a student in RCAH is all about. Interact with faculty members, engage with current RCAH students, experience creating and learning in our classrooms, and receive answers to all of your questions. Whether it is your first visit or 100th, Fall Preview Day is a perfect fit for you.
Note! There will be many upcoming Discover RCAH Series Presentations this Fall. Stay tuned!
More Information
If you would like more information, submit a Prospective Student Inquiry Form
Follow us on social media