Welcome from Dean Stephen L. Esquith
RCAH is a place where strong friendships are made, new vistas open up, and where change happens.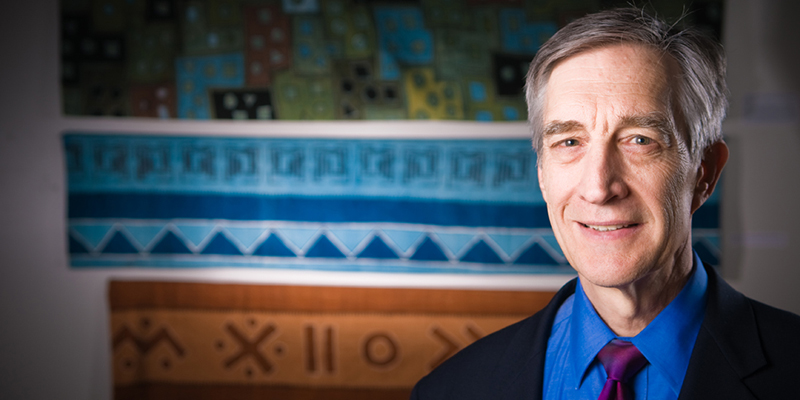 Greetings!
With the Residential College in the Arts and Humanities having entered our 12th year this fall, it is a pleasure to reflect on the many accomplishments of our students. The poetry they've written, the songs they've sung, the lives—young and old—they've touched, and so much more. Each fall semester, I look forward to Move-in Day, when new students and their families arrive with near boundless enthusiasm. And each year at the RCAH commencement, the Wharton Center Cobb Great Hall is filled with warmth and laughter as graduates and their families look back fondly and invariably say, "I can't believe it went by so fast."
Some of us are lucky enough to experience Move-in Day and Commencement, year-in and year-out. RCAH is a place where strong friendships are made, new vistas open up, and where change happens. In fact, our new tag line for RCAH's second decade is Change Lives Here. This is where students come and their lives change for the better; and this is where change happens, also for the better. Here are a few of the changes we're looking forward to this year.
Our Sustainability in Costa Rica program enters its third year, and will be hosting several education abroad groups focusing on civic engagement projects with small indigenous communities there.
Artist Edgar Heap of Birds will be returning to RCAH for an arts residency and the creation of a new installation ("intervention") on campus commemorating the 1819 Saginaw Treaty, which ceded the land MSU now stands on from the Native American tribes of this region.
The Theater of War will be paying us a return visit to showcase their new work on incarcerated women, Promethea Bound.
A major sculpture project in collaboration with Peckham, Inc. ("Gateway to Inclusion") will begin this year outside their main facility leading to the Lansing Capital City Airport.
I'm proud to say that RCAH has played a constructive role as MSU continues to work through the Nassar scandal and its painful aftermath. The Teach-in/Learn-in initiated by RCAH faculty and students in the spring of 2018 provided almost 500 students, faculty, and staff with a chance to listen to one another in an open and respectful forum throughout the day at the MSU Union. We plan to hold similar events in the fall as a part of our regular RCAH series of events on diversity, equity, and inclusion.
Welcome letters, especially on institutional web sites, run the risk of sounding canned and pious at the same time. RCAH is neither, and I hope I have conveyed to you something of the spirit of the place.
But please don't just take my word for it. Schedule a visit today with our admissions representatives and learn more about how RCAH is a place to pursue your passions, to work shoulder to shoulder with some of the most interesting and humane people you'll ever meet, to find your own voice, and to hear voices you may have never heard before.
It will be truly a pleasure to welcome you aboard.