Welcome from Dean Stephen L. Esquith
"RCAH is a destination for some of the most interesting artists, writers, actors, and poets from around the world."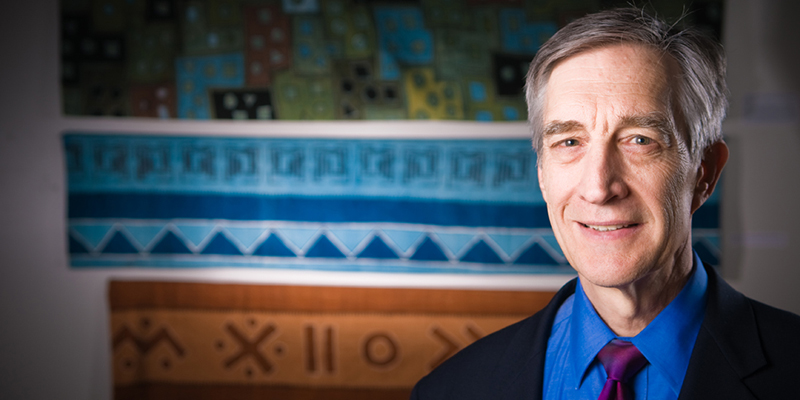 Greetings,
Whether you are visiting the Residential College in the Arts and Humanities website for the first time as you research colleges, or you're already familiar with our vibrant residential college, welcome!
As enjoyable as the RCAH classroom, workshop, theatre, and gallery experiences are on campus, RCAH students also explore and develop off-campus learning experiences. Stories of RCAH students on the road abound. For example, during summer 2019 Chloe Faris studied and backpacked through India; Grace Koepele blogged from her Italy teaching trek; Aileen Dwyer studied film in England; Arzelia Williams returned to intern with Veterans United Home Loans in Missouri; Christopher Kaifesh did theatre around the Midwest; and Cami Hancock interned (and blogged for us) from her perch as a Wharton Center Broadway series intern (she also attended the Tony Awards).
These are not one-off experiences. Check out this article on Arzelia's travels and engagement activities for a more in-depth example of the many ways that just one RCAH student has connected with the wider world: Student View: Arzelia Williams: When Perceptions Are Not Reality.
And, just as RCAH students are taking their learning on the road, RCAH is a destination for some of the most interesting artists, writers, actors, and poets from around the world. Ocean Vuong, the young Vietnamese-American poet whose acclaimed new novel, On Earth We are Briefly Gorgeous, was just published, was an RCAH poet-in-residence in 2017. Hock E Aye Vi Edgar Heap of Birds, a Cherokee artist and activist returned to RCAH for a second residency in spring 2019 and his work, Surviving Active Shooter Custer, is currently being exhibited as part of the permanent collection of the Museum of Modern Art in New York City.
Ocean Vuong and Edgar Heap of Birds are two of the many powerful figures who have made RCAH the dynamic creative space that it is today. Others have included Margaret Atwood, Carolyn Forché, and Dave Eggers. Where else can one engage with a steady stream of change makers like these in workshops and small discussion groups? 
We look forward to having you aboard.