Alumni and Giving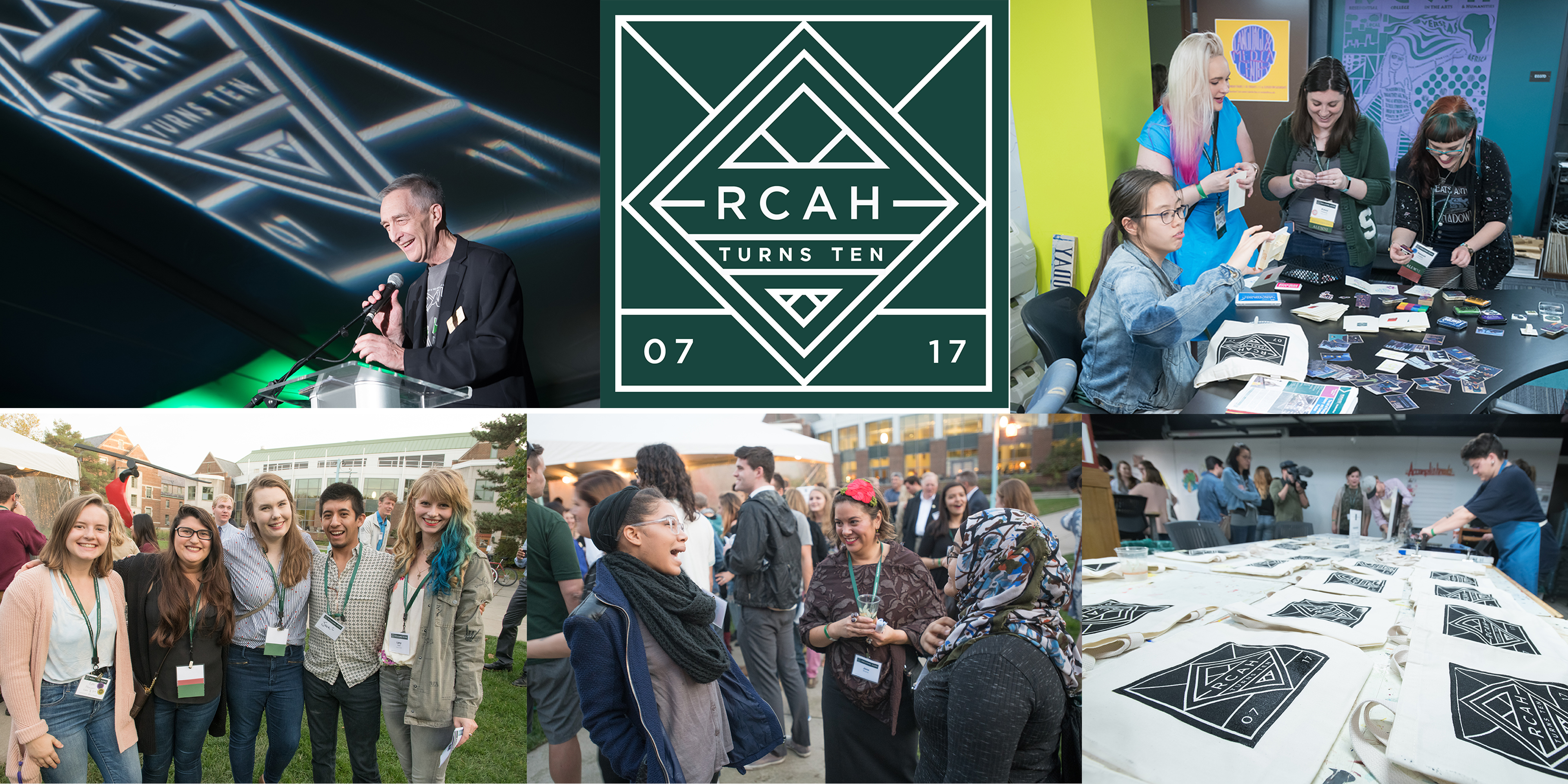 We are thrilled to have more than 500 RCAH alumni and many more Justin Morrill College alumni calling RCAH home.
Wherever you are, and whatever dream you're pursuing, we want to be connected to you. We want to hear from you, support you, and engage you in the life of your college. Once you've graced the halls of Snyder-Phillips—from the residences and lounges to the LookOut! Art Gallery to the RCAH Theater, from the art studio to the LMC—you are forever a part of the RCAH family.

RCAH Homecoming 2021 was a success!
We celebrated the Class of 2011 and the legacy of Steve Esquith, gave awards, and heard from Interim Dean Dylan Miner.
RCAHmmend a Student to RCAH!
Do you know someone who would be a perfect fit for the Residential College in the Arts and Humanities? We would love to know about them! Who should you refer? Just about anyone, at any time of year! And it's okay if you don't know all of their details. Learn more!
RCAH Alumni: Making an Impact
Graduates of the Residential College in the Arts and Humanities can be found in all fields, from business to education, from behavioral health to the arts—and everywhere in between. Read detailed Q&As about what our alumni are doing with their arts and humanities degrees, and how their RCAH educations helped to get them where they are today: RCAH Alumni: Making an Impact.
Giving Opportunities
Learn more about ways in which you can give back to RCAH. 
Careers and Networking
Learn more about RCAH's career consulting. Contact RCAH Career Consultant Allison Fox at foxallis@msu.edu. 
Alumni Newsletters
Don't miss out! Contact Kate McGormley to be put on the newsletter mailing list.
See previous issues of the Alumni Newsletters here!
Social Media
If you are an RCAH or Justin Morrill alum, join the Facebook groups dedicated to you
| | |
| --- | --- |
| RCAH | JMC |
Follow current RCAH activities on social media
Contact Information
Update your contact information by emailing Director of Alumni Kate McGormley at orwinkat@msu.edu.