Michael Wright
Theater Technical Supervisor 


Contact Info
Office: C320D Snyder Hall
Phone: 517-884-1321
Highlights
BA, University of Michigan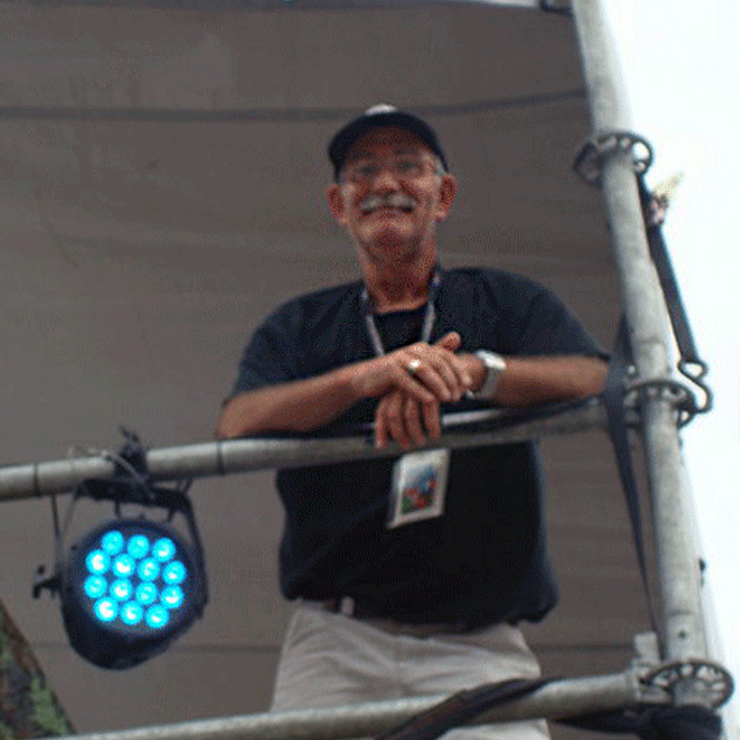 Michael Wright started his career with a traveling tent theatre in 1977 and graduated from the University of Michigan with a Bachelor of Arts in 1981 and an outstanding achievement award in Theatre and Drama.
Along with his RCAH Theater position, Michael is also Head Stage Electrician at MSU's Wharton Center, a position he has held since 2010. Previously, Michael worked at Lansing Community College as full-time Faculty/Technical Director for the Performing Arts Department. This position was responsible for all technical needs of over 30 productions a season in dance, music, and theatre.
He was also responsible for the LCC/I.A.T.S.E. U.S. Department of Labor-registered Stage Apprentice Program and developed curriculum and LCC-accredited courses in stagecraft, stage electrics, and audio visual presentation. His teaching included classes in stagecraft, scenic and lighting design, stage electrics, prop design, and sound reinforcement. He developed and ran a for-credit intern/work study program placing students with Interlochen Arts Academy, Michigan Historical Museum, Wharton Center for Performing Arts, WKAR,  East Lansing Hannah Center, and several professional sound, lighting, and staging companies.
Michael has held various lead and key positions with--among others--the U of M Dance Company, Jackson College Theatre Department, Hollywood Wax Museum, Burbank On Stage Theatre, and the Lansing Civic/Convention Centers.
He has been an I.A.T.S.E Local 274 journeyperson for 35 years with experience working in the electrics, sound, carpenter, rigging, and prop departments on Broadway tours, arena concerts, major sporting events, international trade shows and conventions, and Presidential debates and visits. Michael is President of Local 274  for central and northern Michigan, is secretary/treasurer of the I.A.T.S.E. State Alliance and past treasurer of the MSU Coalition of Labor Organizations.
Michael is a veteran, spending the early to mid-1970s in the United States Coast Guard. He worked in the North Atlantic shipping lanes winters, and pirate/drug operations summers in the Caribbean region. He held a secret security clearance and was a member of the US Coast Guard Honor Guard and the Rifle Drill Team.