Tama Lynne Hamilton-Wray
Associate Professor


Contact Info
Office: C220G Snyder Hall
Phone: 517-884-6007
Highlights
PhD in American Studies, Michigan State University
MA in International Affairs, Ohio University
BA in French, Hiram College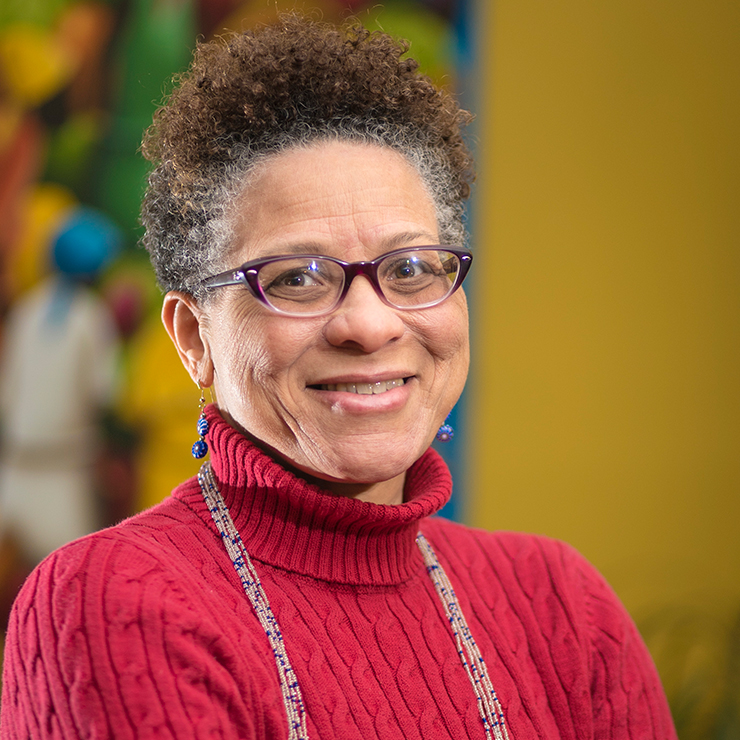 Tama Hamilton-Wray is an Associate Professor of Africana Film Studies in The Residential College in the Arts and Humanities at Michigan State University (MSU), a core faculty member in African American and African Studies (AAAS) at MSU and an independent filmmaker. She holds a doctoral degree in American Studies from Michigan State University, a master's degree in International Affairs from Ohio University and a bachelor's degree in French from Hiram College. Her research, teaching and service interests include Africana Film Studies, Third Cinema theory, liberatory filmmaking and black feminist cultural practices.
Dr. Hamilton-Wray's current book project, "The Cinema of Haile Gerima: Black Film as a Liberating Force" looks at the narrative film practice of L.A. Rebellion pioneer Haile Gerima. She is the co-editor of New Frontiers in the Study of the African Diaspora: Between Uncharted Themes and Alternative Representations (Fall 2018). Her writing appears in the Journal of African Cinemas, Midwest Miscellany, and the edited collection Raoul Peck: Power, Power and Cinematic Imagination.
Her recent films include Blat! Pack Live and The Evolution of Bert. She is co-owner with her husband, Jeffrey C. Wray, of Jazzy Tam Films, an independent film company. Their 2003 production, China, was broadcast nationwide on select PBS stations and their 2008 production, The Soul Searchers: Three Stories, has played at both national and international festivals. Their newest film, Songs for my Right Side, is currently in post-production.
Select courses include: Black Female Film Practice; Coming of Age in American Cinema; Black Image in American Cinema; Film for Social Change, and Histories and Lore from the Cradle of Humankind.