Scot Yoder
Associate Professor

Contact Info
Office: C220 Snyder Hall
Phone: 517-353-8695
Email: yodersco@msu.edu
Highlights
PhD in Philosophy, Michigan State University
MA, Bowling Green State University
BA, Goshen College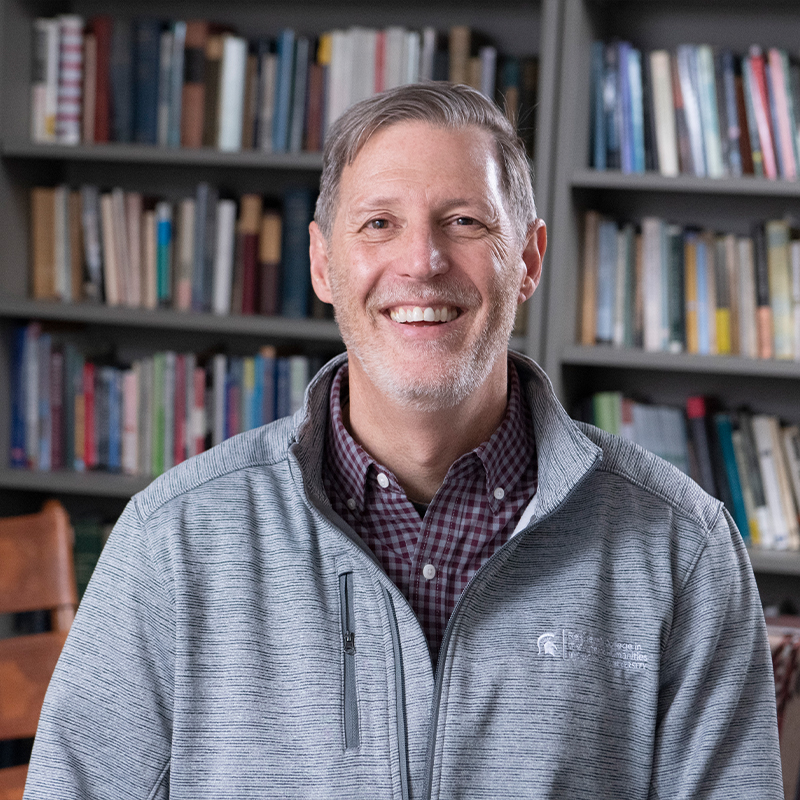 Scot Yoder has a BA from Goshen College, an MA from Bowling Green State University, and a PhD in Philosophy from Michigan State University. He taught at Seton Hall University before returning to MSU as a faculty member in the Department of Philosophy in 2001. Scot's academic interests are in healthcare and environmental ethics, American pragmatism, and the philosophy of religion. Scot has led several MSU programs in Costa Rica, including one for the RCAH.  "The Ethics of Ecotourism and Sustainable Development in Costa Rica" is designed for RCAH students, featuring ethics, language immersion, and civic engagement.
Past Courses Taught:
RCAH 192 -- First Year Seminar:
Private Faith and Public Life (Fall 2011)
RCAH 111 -- Writing in Transcultural Contexts:
Nature Writing and Writing about Nature (Fall 2011)
Recent Articles, Presentations, and Works in Progress:
Articles
 • Yoder and Delgado, "Ethics of Ecotourism and Sustainable Development" Character Clearinghouse (2011).
Presentations
• "Three Concepts of Agnosticism," American Philosophical Association Pacific Division, Seattle, April 2012 (forthcoming).
• "Religion without the Supernatural," New Perspectives Series, Goshen, IN, November 2011.
• "William James, the New Atheists, and the Possibility of Agnosticism," New Directions in Pragmatism, Highlands Institute for American Religious and Philosophical Thought, Highlands, NC, June 2011.
Works in Progress
• "Three Concepts of Agnosticism" (full, not conference version)
• "Why James' Religious Option is Not Forced and Why it Does Not Matter"