Giving Opportunities
Do you share our passion for the arts and humanities?
Do you believe in the value of a residential
college experience?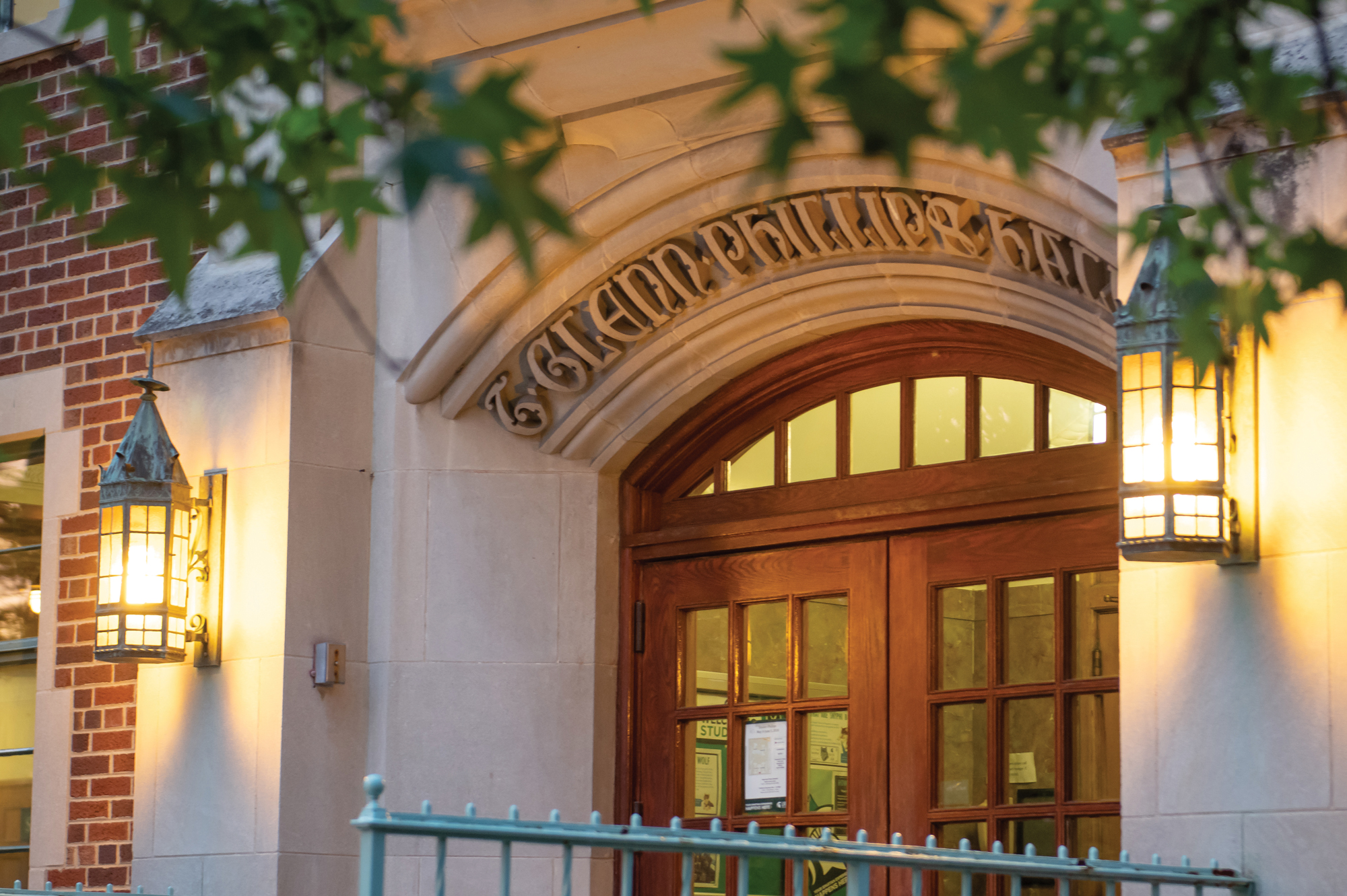 Your financial support is vital to continuing RCAH's innovative learning experiences. No matter the size of your contribution, your help makes an important difference.
Gifts of any size can have an enormous impact in so many areas:
Increasing scholarships for our students
Augmenting education away and abroad opportunities
Supporting community engagement initiatives
Sponsoring artists-in-residence
Funding special events that bring the world to East Lansing
Supporting student life and activities 
Director of Development Elizabeth Musil McCarthy is happy to discuss the many ways you can make a gift that reflects your personal interests and philanthropic goals. Contact her at 517-884-5997 or mccar551@msu.edu. 
You can make a gift of any size:
Giving opportunities include:
RCAH Alumni Scholarship Fund 
Gifts made to this fund enhance the RCAH's ability to recruit incoming students and ease the financial burden for those with demonstrated financial need. The alumni and friends of the RCAH created this scholarship in honor of the 10th anniversary of the college in demonstration of their appreciation and belief in the unique residential liberal arts academic experience it provides. The goal of the scholarship is to make the educational experience that the RCAH alumni valued and benefited from accessible to incoming students with financial need and to make it possible for those incoming students to afford to choose the RCAH. 
Gifts made to this fund allow the dean of the college to support areas of the highest need and to respond to unique opportunities, and are important as the RCAH seeks new and innovative ways to enhance its academic program, provide for outreach and engagement opportunities, support students and faculty to attend conferences to share work, attract and retain the highest quality faculty, and remain competitive in the recruitment of today's best and most talented students.
Justin Morrill College Legacy Scholarship 
Gifts made to this fund honor the legacy of Justin Morrill College (1965-1979) as Michigan State University's first residential liberal arts college. Established by a Justin Morrill College alumnus in 2016, the scholarship provides financial aid to encourage students with financial need who have demonstrated the capacity to achieve educational and professional goals, the motivation to achieve these goals, and the initiative to seek opportunities to further their progress.
Ruth Dahlberg Smith Study Abroad Endowed Scholarship Fund 
Gifts made to this fund enhance the college's ability to ensure that every RCAH student has at least one academic international experience appropriate to their interests before graduation. Already, the RCAH is a primary sponsor of MSU-taught Study Abroad programs with a strong emphasis on civic engagement in Costa Rica, Israel, and Mali. To increase the opportunities for RCAH students, funds must be available for Study Abroad scholarships so that every student can afford to participate.
RCAH Community Engagement Fund 
Gifts made to this fund support the RCAH's commitment to civic engagement with long-term community partners and establish new partnerships. Gifts to this fund support transportation for RCAH students and community partners to meet for collaboration, registration for conferences to present community based research, program supplies, and any other program needs. The RCAH's commitment to civic engagement is imbedded in the curriculum and tied to the engaged nature for the arts and humanities education that our students receive. The civic engagement work permits RCAH students to use their liberal arts education for the common good and to truly live their learning.
RCAH Center for Poetry Fund 
Gifts made to this fund support the Center for Poetry, which encourages the reading, writing, and discussion of poetry and creates an awareness of the place and power of poetry in our lives. The Center for Poetry connects poetry and other forms of spoken word art across the MSU campus with vital sources of creative energy in local communities in the Lansing area and beyond. The center brings prominent poets and writers to campus to share their work through readings and workshops; sends poets out into the community to work with public school students, adult learners, and organizations; sponsors a poetry contest for Michigan high school students and poetry events both on and off-campus; and many other special events and programs.