RCAH Student Wins Second Place in the MLK Jr. Advancing Inclusion through Research Awards
February 19, 2022
For the fifth consecutive year, RCAH students are recognized

Winners will be recognized

at the Virtual Ceremony on February 23, from 5:15–6 p.m. via Zoom f

ollowing the MSU Excellence in Diversity Award Program

Sponsored by MSU's three residential colleges and the Honors College
By Chrystel Lopez '23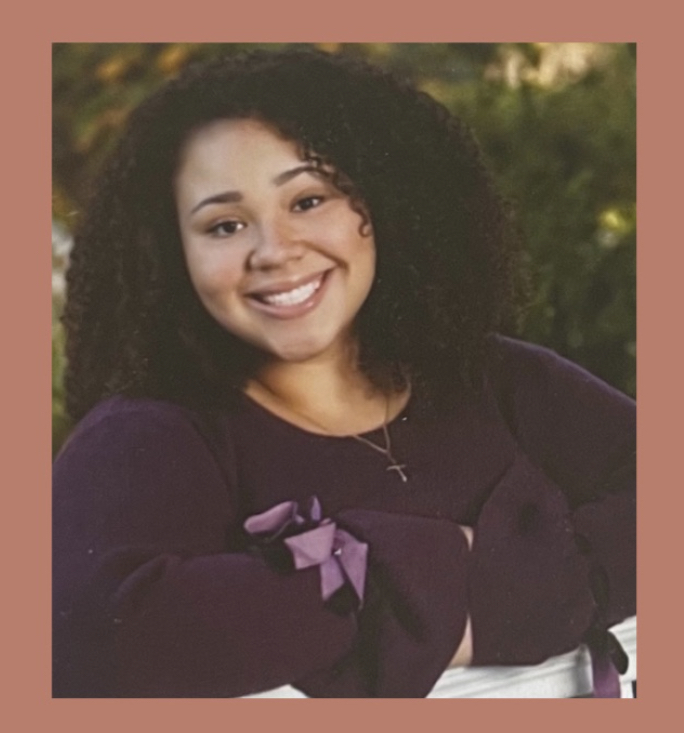 Aaliyah Buell, a student in the Residential College in the Arts and Humanities at Michigan State University, has received second place in the Martin Luther King Jr. Advancing Inclusion through Research Award. 
Buell and the other award-winning students will be recognized at the Martin Luther King Jr. Advancing Inclusion through Research Award Virtual Ceremony on February 23, from 5:15–6 p.m. via Zoom. Attendees are encouraged to register here. 
Buell's research, "Maintaining Community in Culture," has been conducted during her experience as an undergraduate research assistant for RCAH's Dr. Kevin L. Brooks, as well as a student panelist in the RCAH Community Wellbeing Series. Her research involves the empowerment of Black girls and women through culture and representation.
"This work is very close to home for me because through ethnographic research I am examining methods that I can use to uplift my community—which I love and cherish dearly—which is also helping me to also feel empowered," Buell said.
Buell cites her time in RCAH as her main inspiration for her research journey.
"RCAH has influenced my research in a myriad of ways," Buell said. "The most influence has come from the RCAH engagement model, which has inspired me to remain passionate, insightful, and genuine in my community engagement endeavors."
Another source of inspiration for Buell is her work with Brooks, whom she considers her mentor.
"He has not only provided me with ample opportunities to showcase my research and work," Buell said, "but he also has provided me with several work opportunities to empower Black girls and women in my community, which has given me much insight into the work that I hope to do in future surrounding community engagement. His teachings and coursework have served as a framework for the methods of community engagement and empowerment that I aim to utilize in the space."
Brooks says that he is grateful for Buell's leadership as a panelist and student representative for the Community Wellbeing Series and that she has been an exemplary and inspirational addition to the series.
"Aaliyah has been an excellent addition to the Community Wellbeing Series," Brooks said. "Her leadership as a panelist and student representative for the Series is exemplary and inspirational. It's an honor and a privilege to learn from Aaliyah's expansive knowledge of Black women's cultural practices and through her commitment to bringing about transformative social change. I am grateful for her leadership."
A full article about all of the award winners can be found here.
The Residential College in the Arts and Humanities at Michigan State University is a unique living-learning community offering the advantages of a small college liberal arts education and the opportunities of a Big Ten research university. Students prepare for meaningful careers by examining critical issues through the lens of culture, the visual and performing arts, community engagement, literature, philosophy, history, writing, and social justice. RCAH's 99 percent placement rate for graduates over the past eight years is the best at MSU. Visit rcah.msu.edu, email rcah@msu.edu, or call 517-355-0210.

Facebook https://www.facebook.com/RCAHMSU/ 

Instagram https://www.instagram.com/rcahatmsu/ 

Twitter https://twitter.com/RCAH_MSU 

YouTube https://www.youtube.com/channel/UCpfDHNy0ws5nxgaL9v1xMGw