Crunch Time? More Like Coffee Time
December 9, 2019
There are several local Michigan coffee shops close to Grand River Avenue
Sustainability plays an important role in the visions of Espresso Royale, Blue Owl Coffee, and Foster Coffee Co.
Good vibes, good coffee, what more could you ask for?
By Amelia Herron '20
Images by Chrystel Lopez '22
Final exam season is nearly here and you know what that means—procrastinating on projects, late night studying, and copious amounts of coffee.
East Lansing is full of amazing coffee places; sometimes it can be easier just to stick with the tried and true options, like Starbucks. If that's more your style, there are four Starbucks within comfortable walking distance of Snyder-Phillips Hall. 
But what if you crave a different kind of coffee blend? What if you're pining for a source a little more local? Or you just want to try something new? Try a Michigan-based coffee shop! And for a guide, look no further!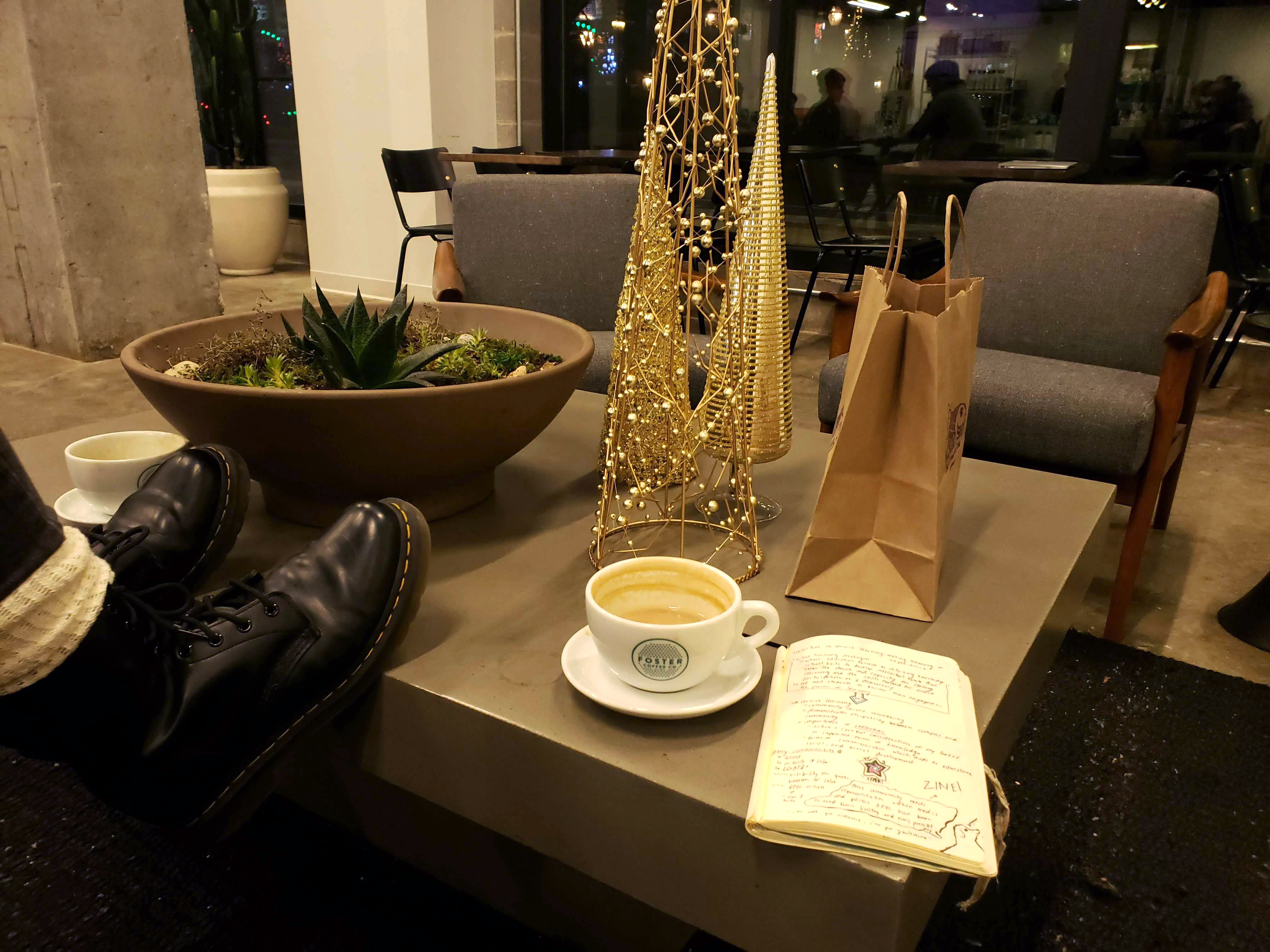 Foster Coffee Company

Foster Coffee Company
196 Albion Avenue, across from 7-Eleven
517-679-0303
Monday - Saturday: 7 a.m. - 9 p.m.
Sunday: 8 a.m. - 7 p.m.
My personal favorite coffee spot in East Lansing is Foster Coffee Company. The atmosphere when you walk in is open, friendly, and calm. The staff is incredibly kind and friendly, which only improves the experience. Their coffee has a perfect temperature—it's drinkable as soon as you get it! No waiting around for your coffee to cool before your first sip. The vision of this coffee company is to create good coffee in a sustainable way. To do this, they work with local groups to "create a regional ecosystem of sustainable business practices," so you know that not only are they serving good coffee, they're positively impacting the community as well. And it's super fresh: Every two hours, the baristas brew new coffee, if they haven't run out before then! Foster Coffee Company is also a Michigan-based company. There are three locations across the state, each in a different city: Owasso, Flint, and East Lansing. 
Espresso Royale
527 E. Grand River Avenue, across from Broad Art Museum
517-332-5224
Monday - Friday: 7 a.m. – 9 p.m.
Saturday & Sunday: 7:30 a.m. – 10 p.m.
Espresso Royale is located right on Grand River. This coffee shop has everything: a location close to campus, good coffee, and a warm atmosphere. Their fall seasonal drinks really hit the spot, especially on those freezing days when studying in your dorm room becomes impossible. This franchise has been around since 1987, so you know they've perfected their coffee recipe. The first Espresso Royale opened in Ann Arbor. This Michigan-based coffee company has been so successful with the college kids that they've expanded to Wisconsin and Illinois! With an eye for helping to create a sustainable cup of coffee, Espresso Royale purchases their coffee beans and tea leaves from farmers who do not use pesticides on their crops. They are also partnered with Crop to Cup, and organization who works with farmers who might have a harder time selling their crops. There also is one on Lake Lansing Road.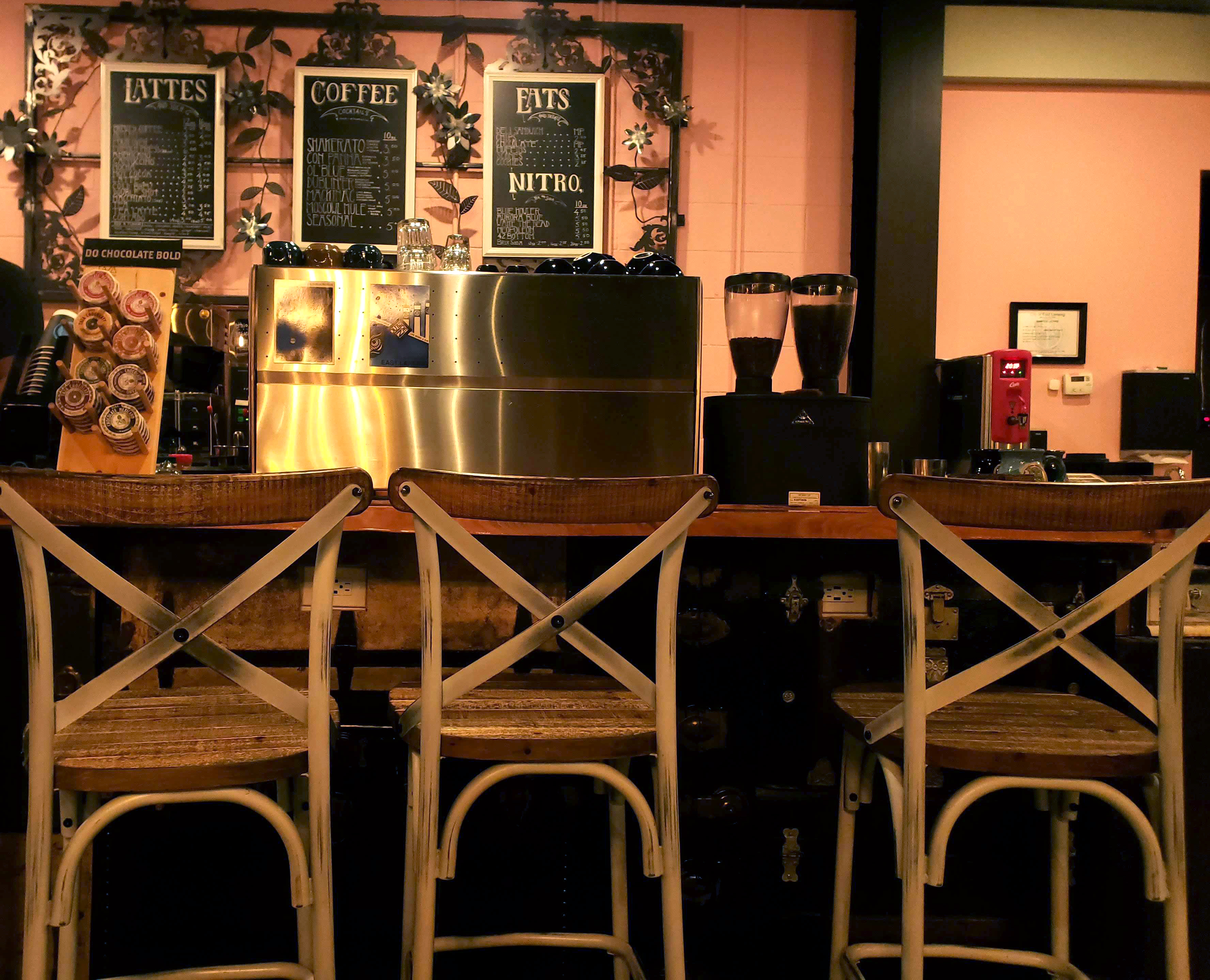 Blue Owl Coffee East Lansing
Blue Owl Coffee
213 Ann Street, East Lansing, next to HopCat
517-575-6864
Monday - Saturday, 7 a.m. - 10 p.m.
Sunday: 8 a.m. - 5 p.m.
Another unique local option is Blue Owl Coffee. The first Blue Owl Coffee shop opened in Lansing's REO Town in 2017, and they opened a second location in East Lansing just off Albert Street in spring of 2019. I frequent the East Lansing locale. This intimate space is perfect for a coffee date, and if you want to get some studying done, there's a quiet study space as well! It's no wonder why students who find this hidden gem love Blue Owl. (Their logo is pretty sweet, too). There is a third Blue Owl location in Lansing's Old Town.
Overall, it's hard to get it wrong when getting a cup of coffee in East Lansing. This exam season, think about trying one of the lesser known, Michigan-based coffee shops and see what you think. They might just surprise you.