Faculty voice: Building community engagement and student access in Costa Rica
May 19, 2023 - RCAH Communications and Vincent Delgado
Vincent Delgado is a senior academic specialist and director of the Program on Sustainability in Costa Rica in the Residential College in the Arts and Humanities.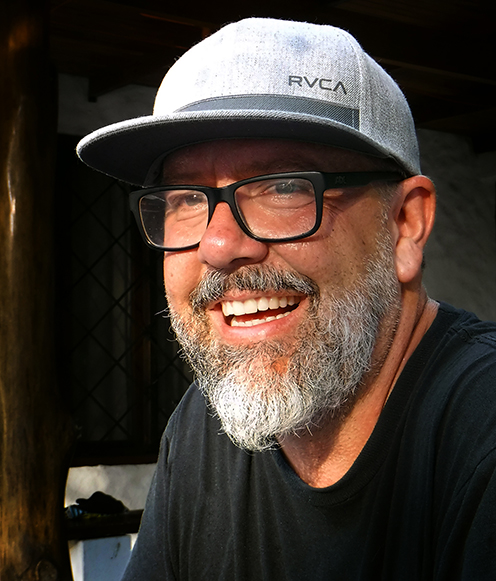 Since 2013, students in Michigan State University's Residential College in the Arts and Humanities (RCAH) and College of Engineering (EGR) have worked collaboratively on community-based design projects, under the direction of RCAH's Vincent Delgado and First-Year Engineering CoRe Experience Director Timothy Hinds.
The success of that effort expanded to Costa Rica in 2018, coupled with the RCAH Program on Sustainability in Costa Rica that Delgado directs. Nearly 600 students have participated internationally in the past 10 years, primarily guided by Delgado and Hinds. The RCAH-EGR collaboration has led to the creation of a joint academic minor in Design Justice.
How do RCAH and EGR students collaborate on the Costa Rica project?
RCAH and EGR students started collaborating with the Costa Rica community of Hone Creek and stakeholders with the Girls for Success Program in 2018. The first round focused on designs to improve the school. This is through a series of courses that are now part of a new collaborative EGR and RCAH minor called Design Justice. They include sections of EGR 100 Introduction to Engineering Design, RCAH 326 Design for the Common Good, and RCAH 205 Design Justice.
While stakeholders were fundraising around $85,000 for the land and structure, students in RCAH's Sustainability and Civic Engagement community-participatory semester in Costa Rica researched programming and outcomes for the future space. Separately, EGR and RCAH students designed new educational technologies and renovations on the current facility.
What are some of the collaborative benefits?
MSU students get unprecedented hands-on experience working side-by-side with Central American community partners discussing, designing, and building sustainable spaces.
In Territorio Autonomo Indigena Bribri, students in EGR 100 collaborated with ADITIBRI (essentially the indigenous territory's governing council — Asociacion de Desarrollo Integral de Territorio Indigena Bribri Talamanca) to come up with a variety of initial designs. In the meantime, RCAH and EGR students in RCAH326 developed designs for interior spaces that engaged with Bribri culture, history, and environment.
Diverse peoples of Costa Rica work with MSU student teams to develop projects that they take pride and ownership in.
Can you tell me more about MSU's involvement in student-community collaborations?
These are just two of a variety of U.S. domestic and international projects that have been developed via EGR and RCAH student-community collaborations in the past 15 years.
Most recently, they are a critical piece of a new EGR/RCAH Design Justice Minor. Past Costa Rica projects have included a lookout platform in San Luis de Monteverde; an app that connects consumers to food produced through permaculture, regenerative and other forms of sustainable agriculture in the Tilaran Mountains; solar, aquaponics, forest reserve trail infrastructure and a children's environmental play space called the Magic of Water in Palmichal de Acosta; and a community playground and greenhouse in Bribri Territory.
Past domestic projects have included Art@Work at Peckham, Inc. in Lansing; a fire engine-based portable art studio (Clifford the Big Red Truck) with Paul Robeson Malcolm X Academy in Detroit; a community sculpture project on Saginaw Highway in Lansing called Project RestART, and many others.
In Costa Rica, students are currently co-generating plans for a major art installation in Monteverde by the region's youth. The project's name is [un]liberated imaginaries.
Why is this international outreach so important?
There are several important project elements that could only be achieved at a place like MSU.
First, the projects were developed through a network of community relationships maintained by an RCAH faculty member permanently posted to run RCAH's Program on Sustainability in Costa Rica. The consistent presence increases our engagement with communities and increases student access by decreasing the price of student participation in the projects — reflecting MSU land grant and DEI values.
Second, these projects reflect an important commitment to both community engagement and interdisciplinary learning, design, and research on the part of both colleges. Again, community engagement and practical interdisciplinary project work reflect our land grant mission.
Finally, this work also focuses critically on important aspects of social justice and affective positive social change with communities and within the university — in line with MSU's DEI values.