'Something needs to be done': RCAH Students Attend Local Climate Strike
October 9, 2019
RCAH students attended the climate strike organized by Sunrise Lansing on September 20, 2019
RCAH student Charlotte Nana delivered a short speech
Lansing was one of many cities across the world to participate in the climate strikes
By Amelia Herron '20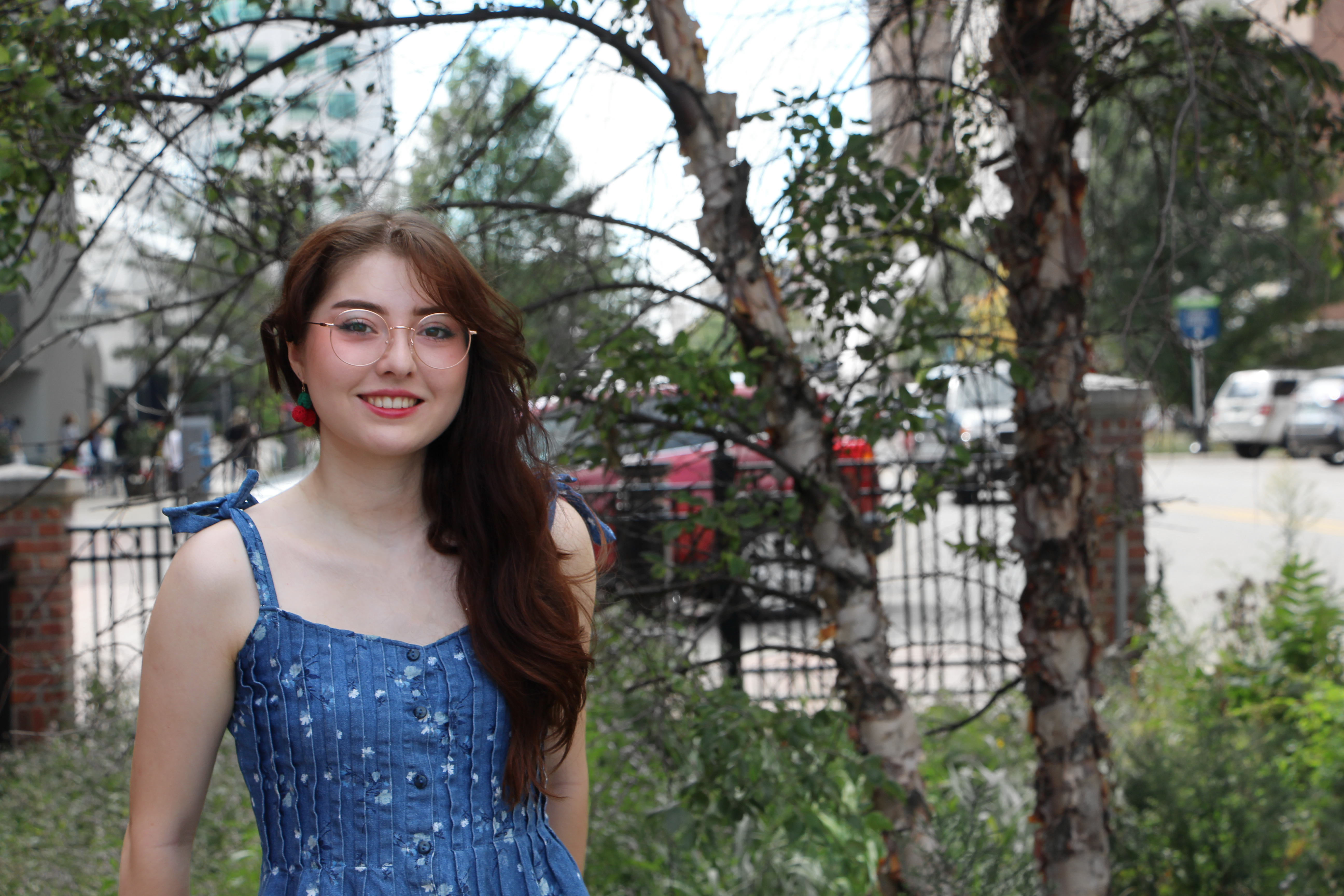 "My name is Charlotte…. I'm a third-year at MSU.... I have a grandmother—" 
From out in the crowd, someone cuts her off, shouting, "Louder, honey!" 
The speaker's entire demeanor changes. From a somewhat timid, quiet start, RCAH student Charlotte Nana's back straightens and she begins her story again, this time exuding confidence. Nana (pictured right) describes the conditions her grandmother in Japan faces—the lack of air conditioning, coupled with rising temperatures—and one can hear her passion and determination dripping off of every word. 
A crowd of more than 400 people had descended on the capitol building in Lansing on Friday, September 20, holding signs, singing, and chanting to protest climate change and show lawmakers that constituents find these issues important. The climate strike, organized by Sunrise Lansing, brought together people from all walks of life, including several RCAH students. Lansing was one of many cities across the globe that participated in a day of climate strikes, led by climate activist Greta Thunberg. More than 160 countries participated, with 2,500 events scheduled.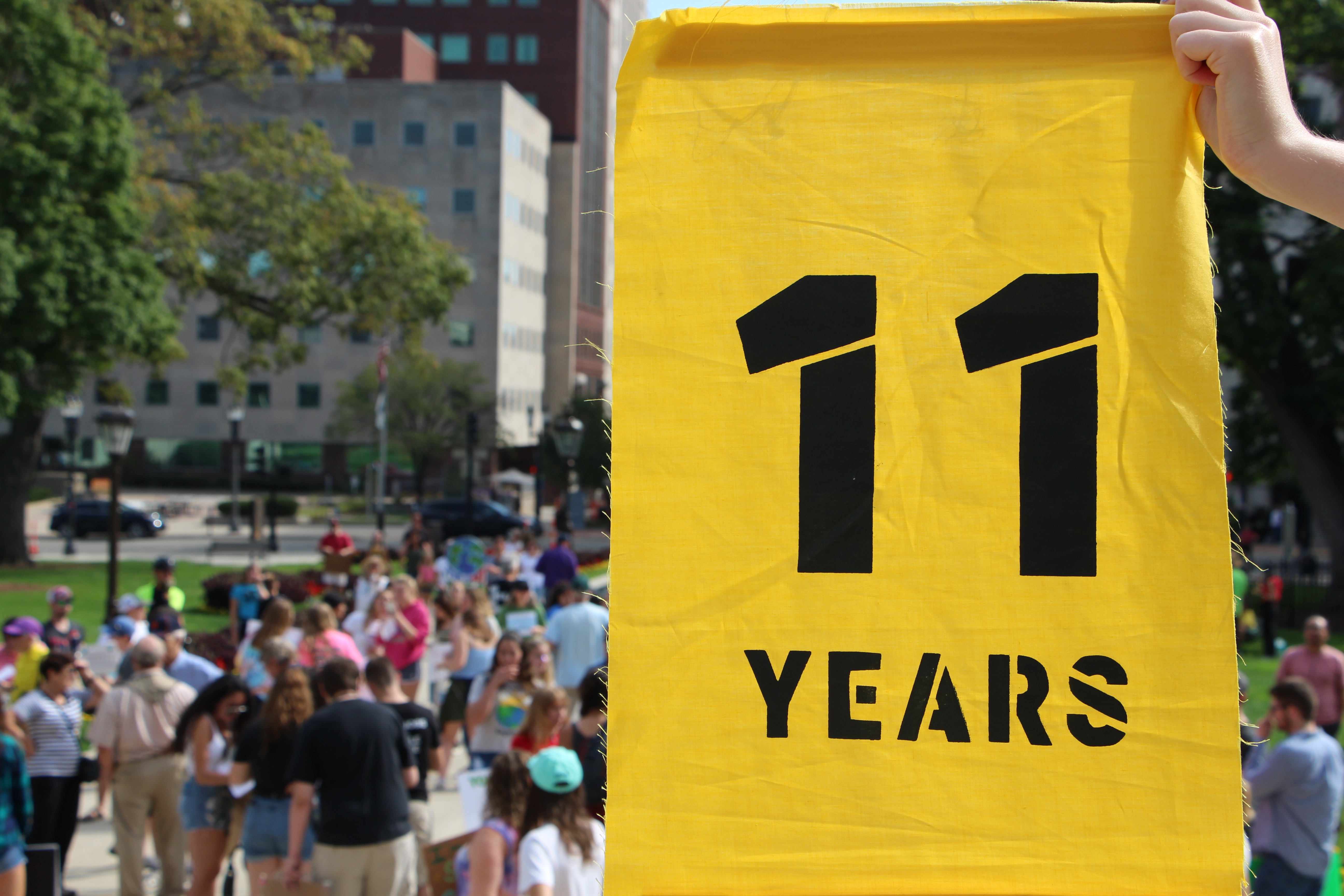 The goal of the movement is to bring attention to the world climate crisis. Thunberg said to the Guardian in May that "politicians have known about climate change for decades. They have willingly handed over their responsibility for our future to profiteers whose search for quick cash threatens our very existence." 
According to widely accepted scientific research, the earth's overall temperature has been increasing since the 1940s and has jumped to unprecedented rates in the past 30 years. 
Several RCAH and MSU students attended, including Nana, from Newaygo, Michigan; Zoe Beers, Carlsbad, California, freshman; and a Alyssa Briones, sophomore from Lansing, Michigan, who also brought two of her residents. (Pictured left to right: Beers, MSU student Abbi Studaker, and Briones). 
"I feel like it is getting to a point where we can't ignore it anymore. And something needs to be done," Ezra Pompos, a sophomore from Berkley, Michigan said of climate change. "I felt the need to be a part of trying to influence that." 
Evidently, many Michiganders feel the same way, as the crowd marched around Lansing, ending back at the capitol. 
"We are all standing here because we have something or someone we want to protect," Nana said at the conclusion of her speech. "We can only do this if we all continue to fight together!" She raised her fist in solidarity with the protesters. A cacophony of applause and cheers tore through the crowd as Charlotte left the steps, encouraged and emboldened by the response.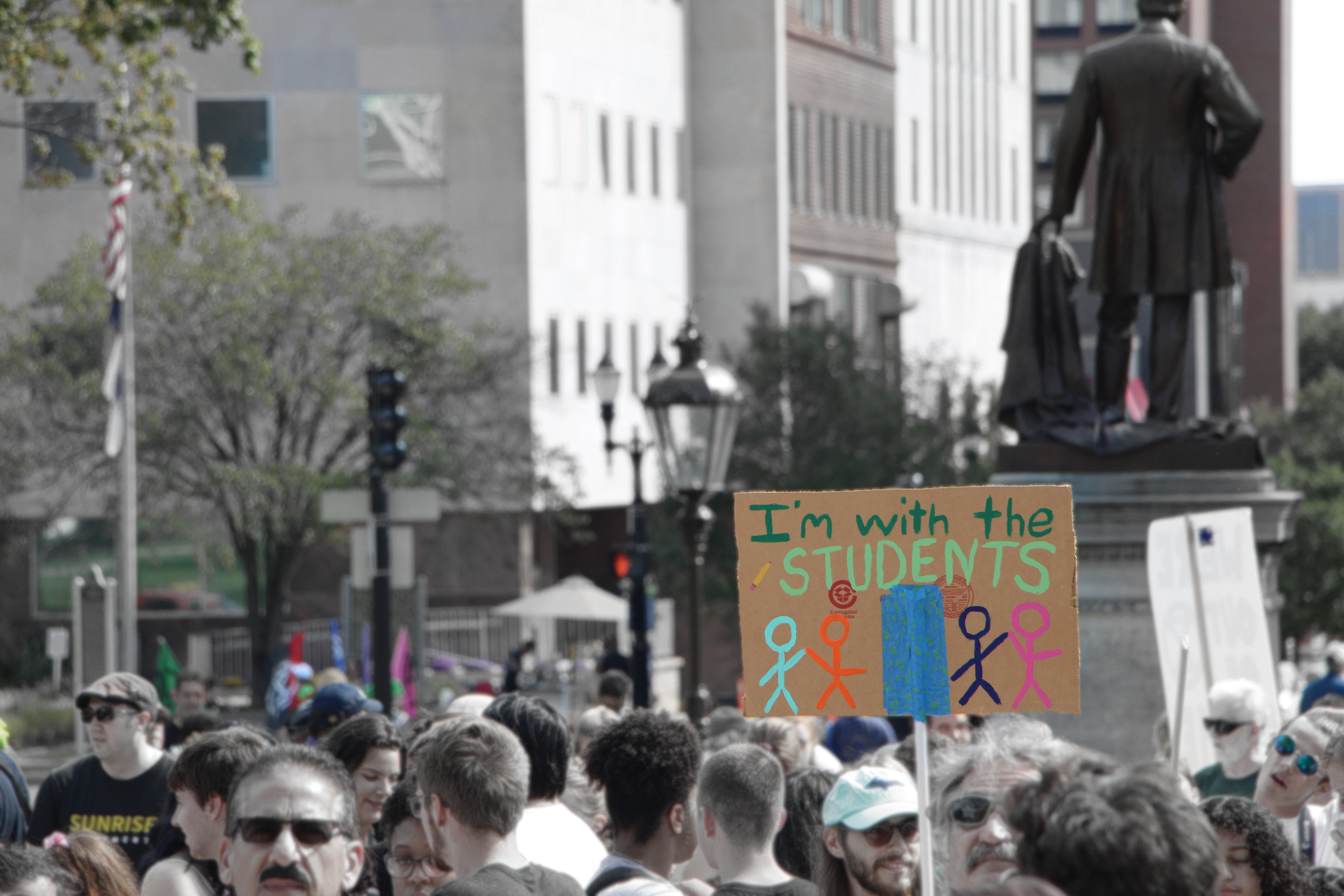 The Residential College in the Arts and Humanities at Michigan State University is where students live their passions while changing the world. In RCAH, students prepare for meaningful careers by examining critical issues through the lens of culture, the visual and performing arts, community engagement, literature, philosophy, history, writing, and social justice. RCAH is situated in historic Snyder-Phillips Hall, where students learn and live together in a small-college setting, with all the advantages of a major university. For more information, visit rcah.msu.edu, email rcah@msu.edu, or call 517-355-0210.
Facebook https://www.facebook.com/RCAHMSU/  
Instagram https://www.instagram.com/rcahatmsu/
Twitter https://twitter.com/RCAH_MSU
YouTube https://www.youtube.com/channel/UCpfDHNy0ws5nxgaL9v1xMGw