Accommodating Creativity: Blind Student 'Thinks Outside the Box' in Visual Arts Course
February 5, 2020
By Morris Arvoy
Photography by Dave Trumpie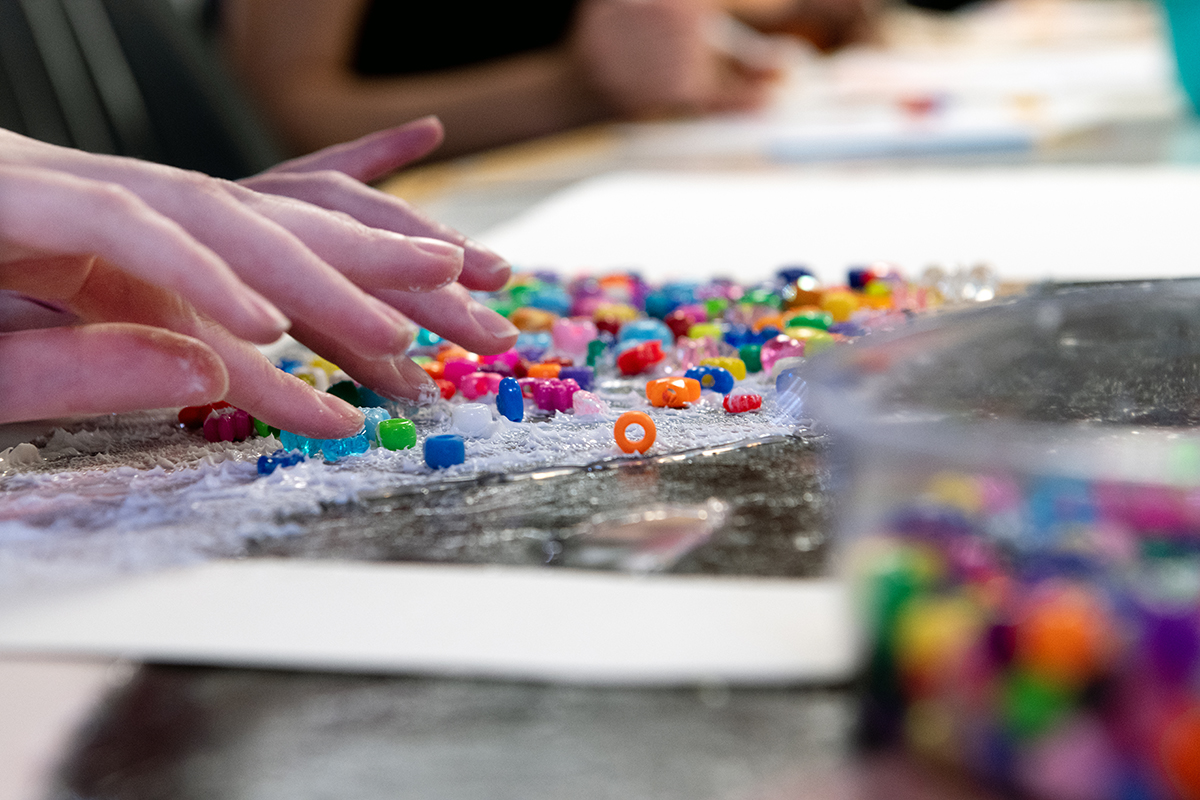 Like many students, Ellie Morgan thought she would take one of the unique arts courses offered by the Residential College in the Arts and Humanities (RCAH) at Michigan State University. 
In RCAH 215 "Yoga and Art: Creative Possibilities through Contemplative Practices" during fall 2019, Professor Guillermo Delgado had his students blend contemplative practices like yoga, walking, and meditation with creative projects involving painting, poetry, 'zines, journaling, drawing, and collage. The pensive exercises are intended to inspire the students in their creativity.
For Morgan, the course was more of a stretch than for most. She is blind.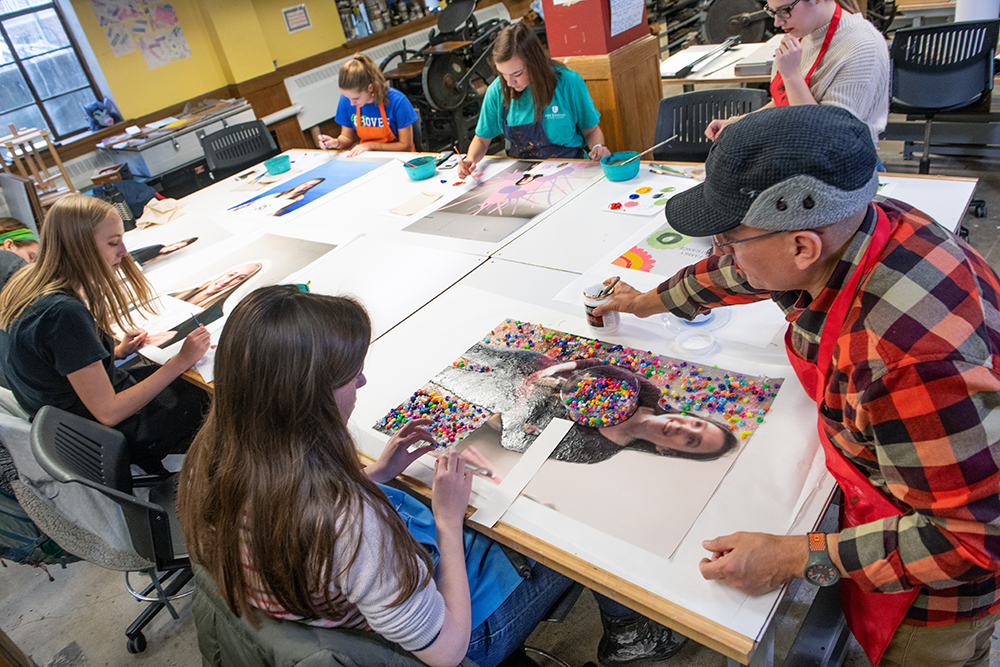 To ensure that the visual arts assignments were creative and meaningful for her, Morgan worked closely with Delgado before the semester began. They also met frequently before and after class to discuss her progress and get her feedback. 
As it turns out, the experience was meaningful for both of them.
"I'm more the teacher I want to be because of my experience of working with Ellie," Delgado said. "Our relationship allows me to flex and stretch my creative muscle by creating course goals that are accessible, inclusive, and humane."
An RCAH junior with a dual major in English and arts and humanities, Morgan has accommodations through MSU that allow her to get the most out of her college experience. She worked closely with the staff of MSU's Resource Center for Persons with Disabilities (RCPD), which assists those with disabilities by "maximizing ability and opportunity for full participation at MSU."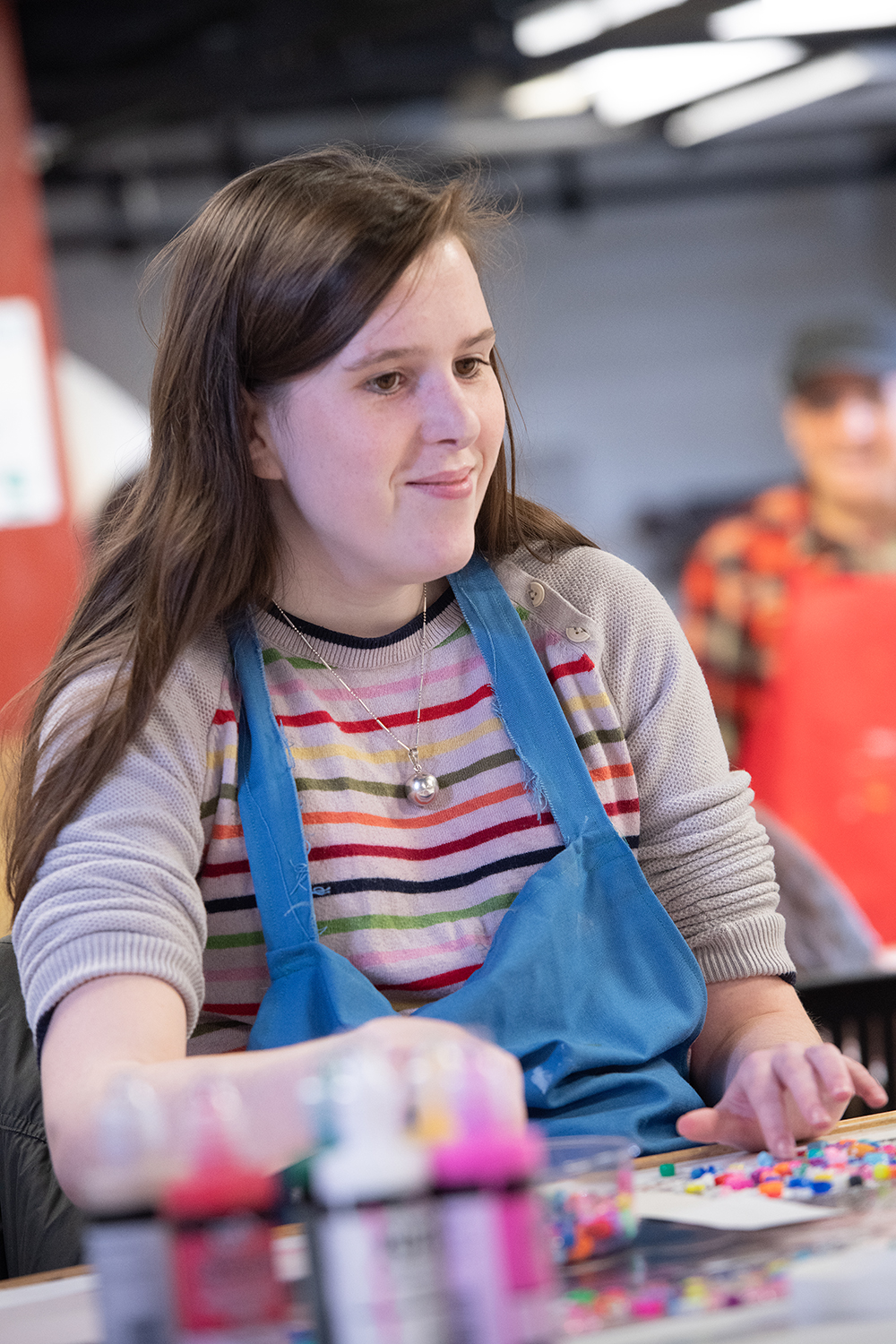 RCPD works with students and staff who "have a disability that substantially limits a major life activity" by setting up reasonable accommodations for them with professors, supervisors, residential staff, and other units on campus. The result is an inclusive experience for all.
Delgado designed the "Yoga and Art" projects to be three dimensional, providing stickers, pipe cleaners, and beads so that Morgan could complete the work independently. Morgan used her computer to type assignments that involved writing, and had other students "scribe" for her during the poetry walks. Students described different events, movies, and activities so she could understand what was going on in the class, which met in the RCAH Art Studio in Snyder-Phillips Hall. Students walked with her during weekly excursions to different places. 
"My favorite part was probably the yoga, because I found it invigorating but also, at the same time, it helped me to feel centered," she said.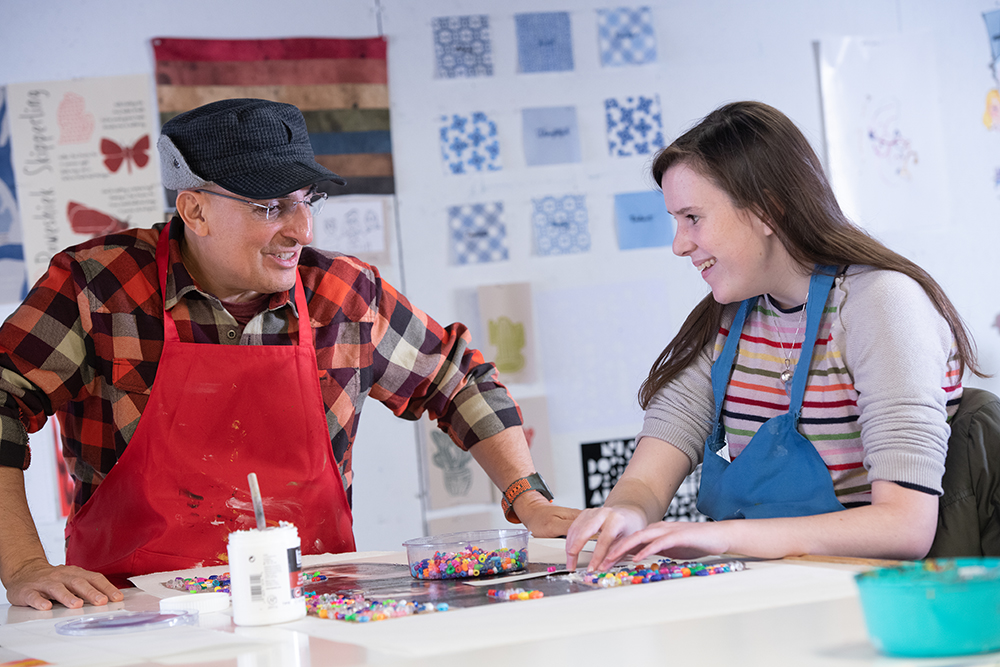 For a portrait assignment, students worked on large photographs of themselves to create an artistic space that surrounds their bodies. Some painted abstract spaces, while others depicted more realistic scenes. Delgado outlined the image of Morgan with hot glue and applied a transparent textured gel coating to the surface so that she could feel the areas to avoid when she was adding puff paint and glued objects. 
"Working on the portrait project was quite fun and interesting," Morgan said. "It was not like anything I'd done before."
The time Morgan spent in class with Delgado and the other students was so positive that she enrolled in another arts course with Delgado: this semester's RCAH 325 "The Prison Poetry 'Zine Project." In the course, students run art and poetry workshops for young people at the Ingham County Juvenile Detention Center. For her 'zine, Morgan is working with a student consultant in RCAH's Language and Media Center to create an audio 'zine in Adobe Premiere.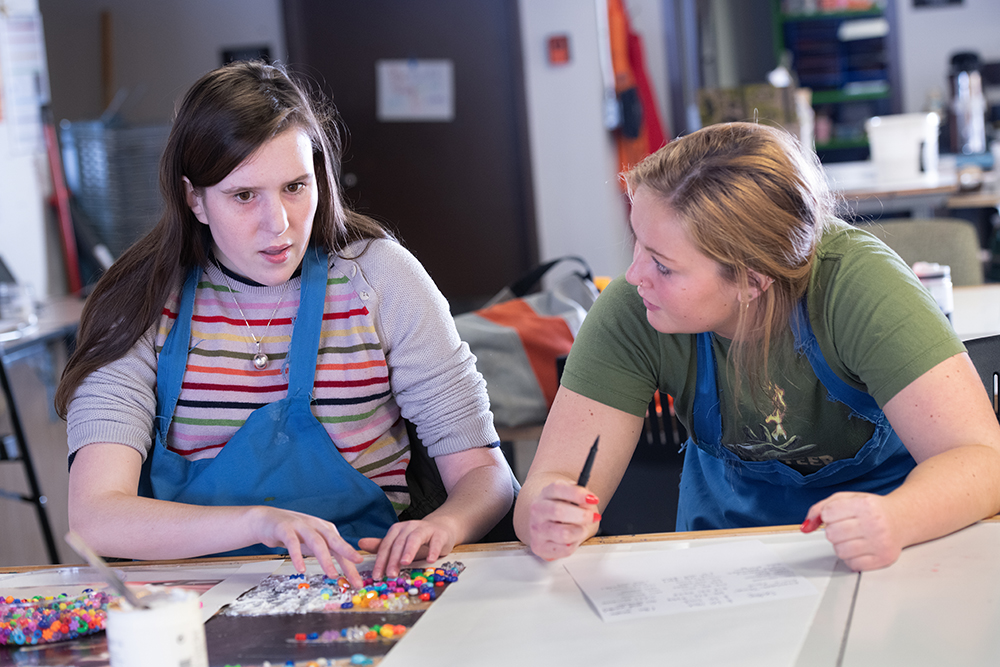 "I expect to learn from my students and for them to collaborate with me," Delgado said. "Ellie's presence and energy in the classroom has reaffirmed this for me. I'm thrilled to be working with her again." 
When she is not studying, the Traverse City, Michigan, native enjoys reading, writing, listening to music—especially musicals—and ceramics. After graduation in May 2021, she said she wants to go to graduate school and become an English professor. 
"I chose RCAH because I'm very interested in the arts as they relate to culture and I thought this degree would suit my interests well," she said. "I've learned to be more adaptable and to 'think outside the box' when it comes to who I am as an artist."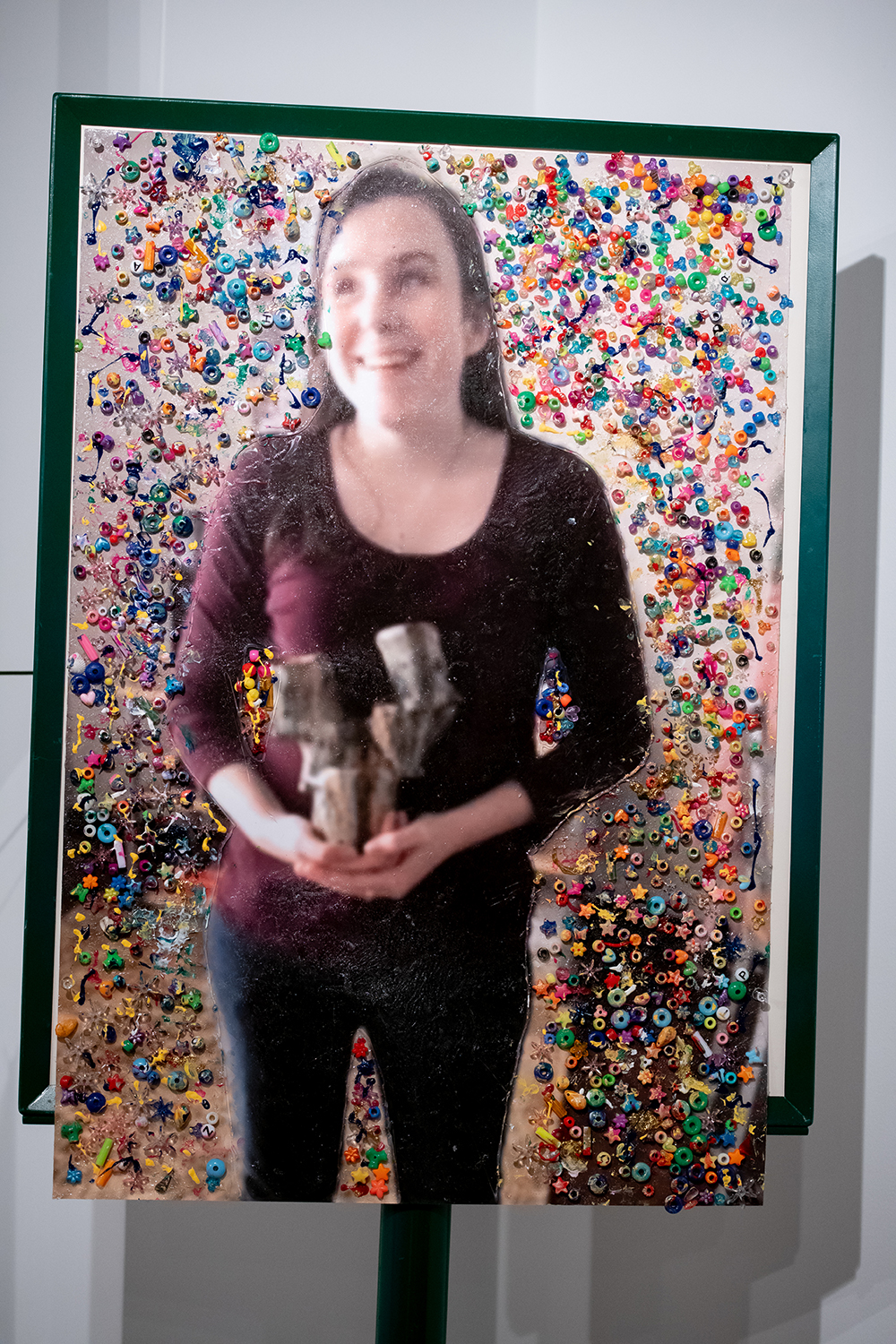 The Residential College in the Arts and Humanities at Michigan State University is a unique learning community offering the advantages of a small college liberal arts education and the opportunities of a major university. Students prepare for meaningful careers by examining critical issues through the lens of culture, the visual and performing arts, community engagement, literature, philosophy, history, writing, and social justice. RCAH's 100% placement rate for graduates over the past six years is the best at MSU. Visit rcah.msu.edu, email rcah@msu.edu, or call 517-355-0210.
Facebook https://www.facebook.com/RCAHMSU/  
Instagram https://www.instagram.com/rcahatmsu/
Twitter https://twitter.com/RCAH_MSU
YouTube https://www.youtube.com/channel/UCpfDHNy0ws5nxgaL9v1xMGw