RCAH students and faculty present at the National Council for Black Studies conference
April 3, 2017
March 8th through 12th, 2017, RCAH students Erin Paskus, Dana Reynolds, and Ryan Roehler attended and presented at the 41st Annual Conference of the National Council for Black Studies (NCBS) held this year in Houston, Texas.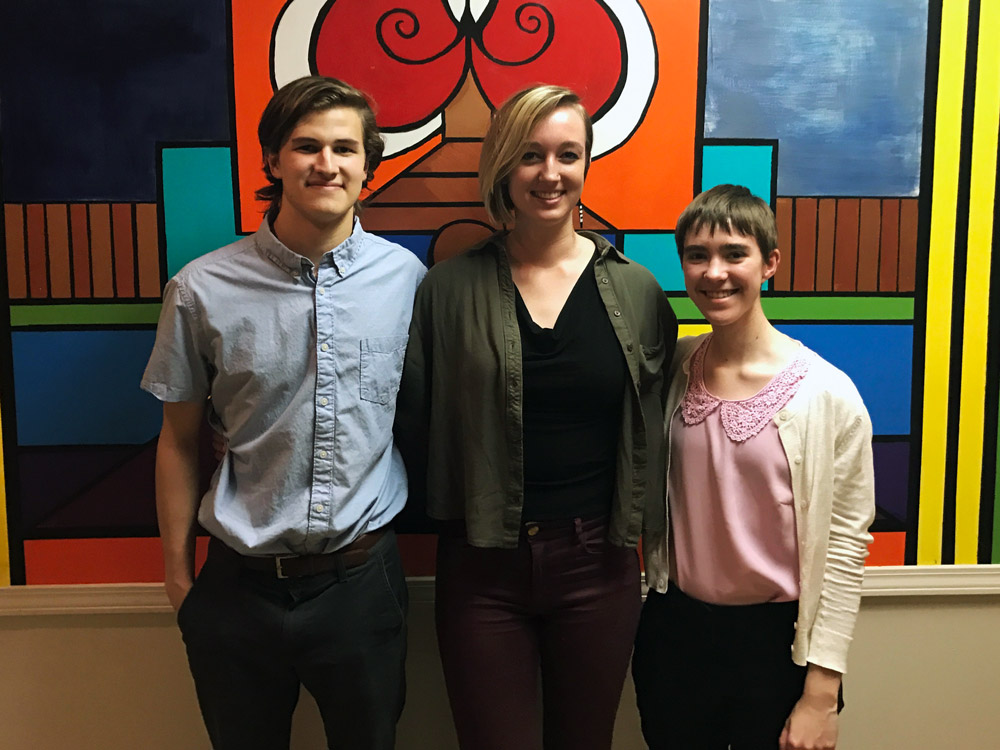 Leading the trip was RCAH Academic Specialist for Diversity and Civic Engagement, Dr. Kevin L. Brooks. Brooks has been on the Board for the NCBS since 2008 and currently serves as secretary. Brooks said that RCAH students at the conference had "the opportunity to present their work before some of the foremost scholars and practitioners in the discipline and receive feedback on the work these students have been doing here in Greater Lansing and Detroit."
In addition to teaching, Dr. Brooks leads several RCAH civic engagement projects from which he and his students draw their research. Reynolds and Roehler each presented their research and experiences based on work with Dr. Brooks' engagement in the greater Lansing area and Detroit. Paskus also presented work from Tama Hamilton-Wray's RCAH course on African American film studies.
Community engagement research is a large focus of NCBS. Brooks suggests that hearing people present their research on community engagement is "beneficial in order to enhance one's participation in the work but also to heighten one's understanding of how the work helps to improve one's understanding of herself or himself."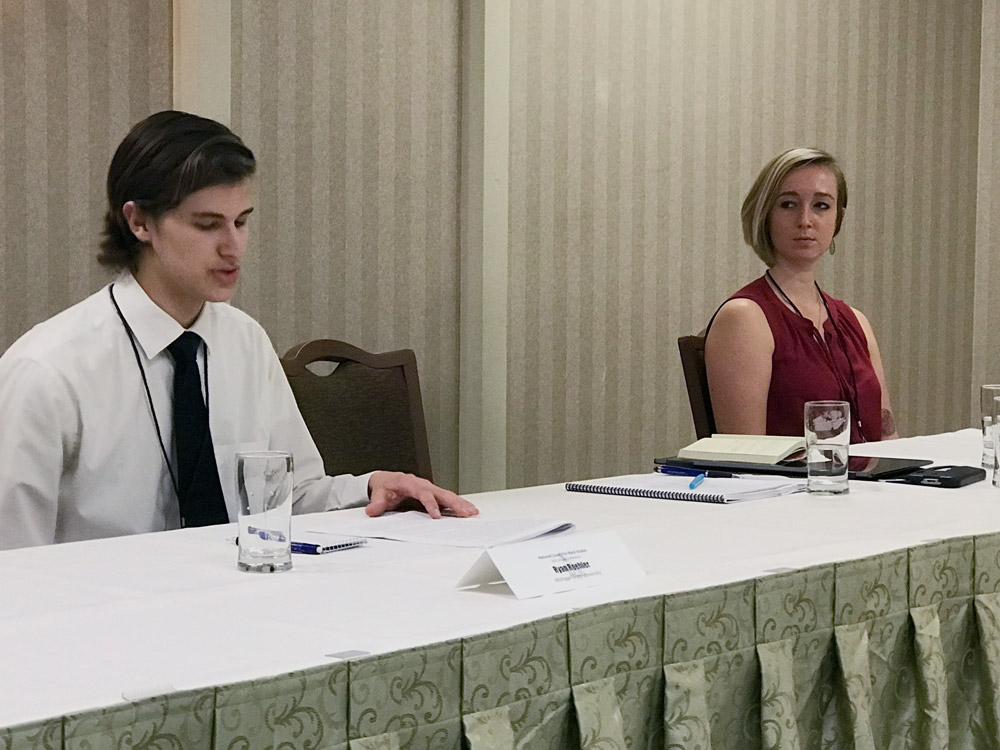 RCAH second-year student, Ryan Roehler, presented on his work with My Brother's and Sister's Keeper, an early intervention program for middle school aged African American males and females that MSU partners with Paul Robeson Malcom X Academy in Detroit. Roehler said that the main goal of My Brother's and Sister's Keeper is "to introduce the students to postsecondary education opportunities and to develop their academic and personal interests." On presenting as a panelist, Roehler said, "It was an enjoyable and enriching experience." Because it was his first conference ever attended, it gave him a better sense of what happens in the larger world of academia.
RCAH fourth-year student, Dana Reynolds, also appeared on the civic engagement panel with Roehler. This was Reynolds' second trip to NCBS but still said, "I learned a lot. It really challenged me."  Reynolds was discussing her work with the after school girls' program that had been developed through work with Dr. Brooks' civic engagement course. The program, Tools for Empowerment: Art, Empathy, and Cultural Identity, is an after school program at the predominantly African American Eastern High School in Lansing that works to support young women in their learning and identity. On the panel Reynolds discussed how the program came to be, the sort of activities done in the program, and why the program was created and is important.
Earlier in the conference, Reynolds contributed to another panel with RCAH third-year student, Erin Paskus. Their panel was focused on womanism and womanist methodologies in African American film and literature. The work with womanism spread between the two panels for Reynolds with her focus on womanist methodologies greatly influencing her work in the after school girls program at Eastern High School which is rooted in womanist values.
Prevalent in both Reynolds's and Roehler's reflections on the event was the acknowledgement of their place as white scholars at the conference. Roehler said about his awareness, "My presentation, in part, worked to address my positionality as a white male working within the African American community," Reynolds voiced similar thoughts saying, "I don't think I've reached a full understanding" about how exactly racial identity influences her research but is interested in asking herself "How am I going to develop that into my work later on?" Roehler also says that it was important that, "I recognize the privilege and position that I hold with my identities in relation to the community of students I am engaging with," but he is still "able to make an impact and to help the students in the ways that [he] can."
Story by RCAH student Caileigh Grant. Photos from RCAH professor Kevin Brooks and student Ryan Roehler.