Dean Esquith on Ethics and Development in Africa
October 10, 2018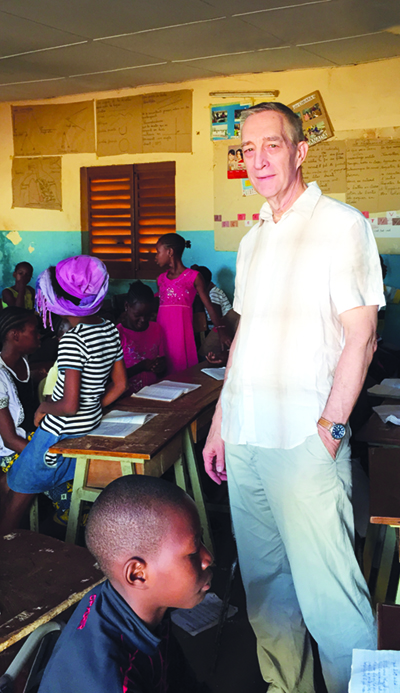 As part of MSU's Year of Global Africa celebration, Stephen L. Esquith, dean of the Residential College in the Arts and Humanities (RCAH) at MSU, offered his thoughts on ethics and development in Africa in an essay he penned for The Enagaged Scholar magazine.
"The Year of Global Africa is a time to celebrate the strong and productive relationships that Michigan State University has with its many partners across the continent of Africa and throughout the African diaspora," Esquith writes. "One dimension of this history is the conscious attention that has been paid by all the participants to the ethics of development. As our relationships have grown over the past 60 years, so too has our understanding of what it means to be engaged in mutually beneficial development projects."
Esquith, who frequently visits Mali and serves on the Year of Global Africa team, discusses key themes in the Year of Global Africa initiative, focusing especially on ethical questions surrounding development on the continent. 
Read his essay at https://engagedscholar.msu.edu/magazine/volume13/esquith.aspx.
To read more about the Year of Global Africa and its ongoing programs, visit https://globalafrica.isp.msu.edu.