Justin Bryant: The Artist Behind 'Lingering in the Minor Key'
February 4, 2019
Justin Bryant is showcasing his work in the exhibit "Lingering in the Minor Key" as part of the 8th Annual Perspectives on African-American Experience: Emerging Visions Residency and Exhibition.
His work has also been shown at the Ten Gallery in New Orleans, and Zoe B. Art Center in Chicago, Illinois.
The exhibition is open until February 15th at the RCAH LookOut! Art Gallery, which is open Monday to Friday from noon-3 p.m.
Kara Dempsey '19
Justin Bryant began his career in Stuttgart, Ark., knowing as early as childhood that he wanted to pursue art. He earned his degree in studio art from the University of Arkansas at Little Rock, and his MFA in studio art from Louisiana State University. He said he pulls inspiration for his work from several channels in his life.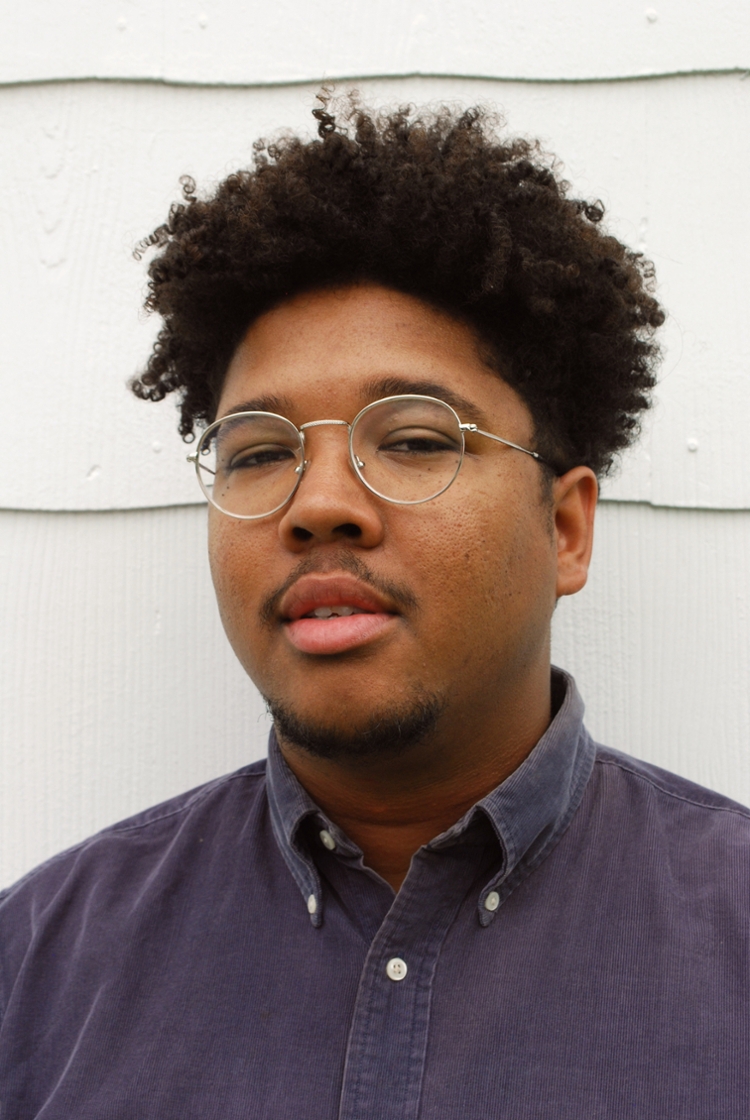 "I'm always inspired by my peers," he said. "This is usually the best way to get at something because I can ask them directly how they have experienced something and what they would do to solve an issue I have."
Bryant's work showcased at the LookOut! Art Gallery delves into the social causes that have inspired him through his whole career, as well.
"I'm interested in African-American history and how African diasporic cultures around the  world work within structures that aren't necessarily ideal," he said. "And how marginalized populations make the absolute best with what they have."
Outside of these muses, Bryant pulls his inspiration from old school Jazz music, particularly Robert Glasper, as well as Kendrick Lamar.
Bryant uses printmaking, drawing, painting, and video to explore the past and present images in African American culture. He aims to bring the differing conditions of African diasporic identity to light.
"I hope viewers of the show will look more closely and think more deeply about images, black culture, and people in general. The historical past and the historical present is always something that is in flux and takes effort to understand if at all we will ever understand. It's a constant conversation that we are having. And so, I hope people will think to look more deeply at these people and the work to investigate themselves on various aspects of the show."
His visit stirred interest in the greater Lansing community. Lansing City Pulse
The Residential College in the Arts and Humanities at Michigan State University is where students live their passions while changing the world. In RCAH, students prepare for meaningful careers by examining critical issues through the lens of culture, the visual and performing arts, community engagement, literature, philosophy, history, writing, and social justice. RCAH is situated in historic Snyder-Phillips Hall, where students learn and live together in a small-college setting, with all the advantages of a major university. For more information, visit rcah.msu.edu, email rcah@msu.edu, or call 517-355-0210.
Facebook https://www.facebook.com/RCAHMSU/ 
Instagram https://www.instagram.com/rcahatmsu/
Twitter https://twitter.com/RCAH_MSU
YouTube https://www.youtube.com/channel/UCpfDHNy0ws5nxgaL9v1xMGw