Alumni Pursuing Law Careers Credit RCAH with Skills for Success
March 6, 2019
Critical thinking and writing skills from an RCAH education have aided graduates in law school success.
Social justice and passion to better the community are among the many reasons RCAH students dive into law school.
"I also learned not to accept the status-quo for truth and to question the origins and perpetuation of power structures." 
By Kara Dempsey '19
With its decade-long focus on the humanities, the arts, and community involvement, the Residential College in the Arts Humanities (RCAH) at Michigan State University has always provided students with the resources and experience to become engaged members of their community. Several RCAH alumni have taken their talents to the field of law, and credit their successes after graduation to the many skills and resources they gained from RCAH.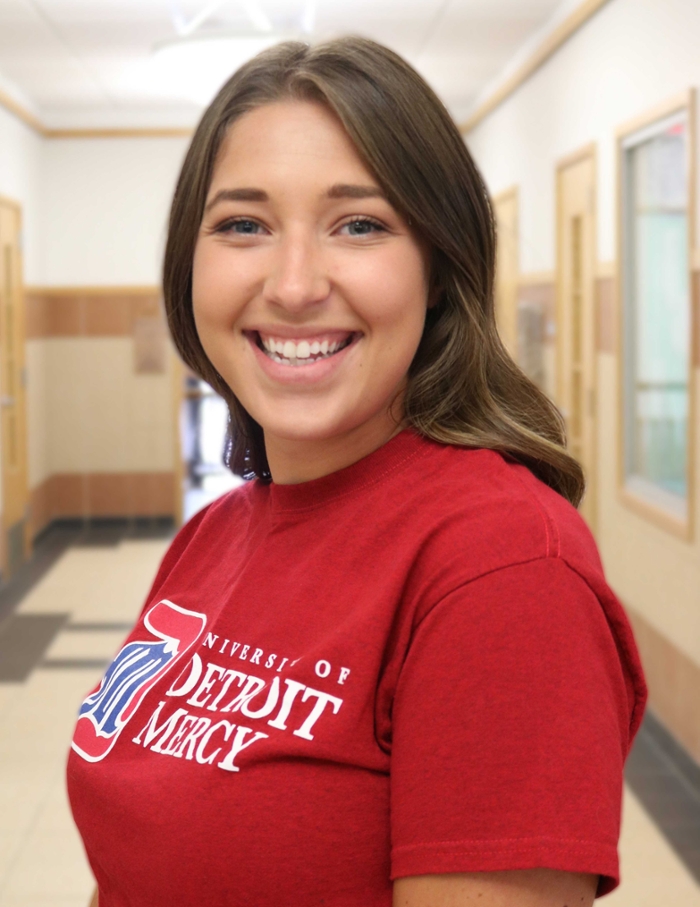 Olivia Martin (in red) always had law school in the back of her mind. After graduating from RCAH in 2014, Martin, originally from Oxford, Michigan, started full-time work before pursuing a law degree. Her passion for helping those in need, paired with what she described as her life-long talent for calling people out on the flaws in their logic, convinced her that she would make a good lawyer. She knew that if she didn't do it soon, she would never do it, so she took an LSAT prep course and enrolled at University of Detroit Mercy Law School. Martin credits RCAH to helping her break out of her "shell."  
"Before college, I was very quiet in classrooms and would rarely volunteer to speak if I didn't have to," Martin remembers. "RCAH helped break me out of that shell and I began to find my voice in the classroom. Now, as a law student, I am totally comfortable speaking in class and I even seek out opportunities to share my thoughts in the classroom. This skill is especially important when law professors cold-call me in class and expect me to recite case law precisely or work through hypothetical cases confidently."
In her first semester of law school, Martin is not certain of her focus of practice, but being a graduate of RCAH, she spoke of her natural passion for social justice.
"I imagine I will explore civil rights law pretty heavily as I explore my options," she said.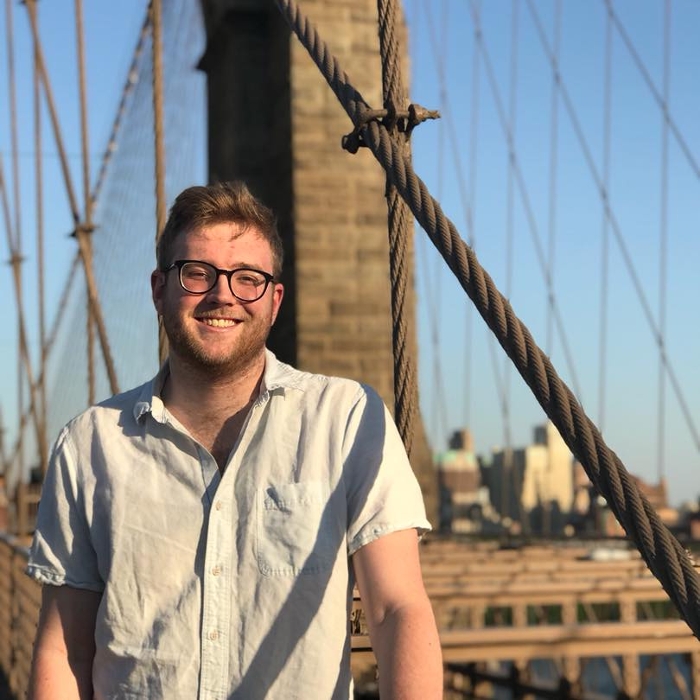 David Grisa '17 (outside) credits the reading, writing, and critical thinking skills he honed in RCAH with his success at Wayne State University Law School.
Through his close relationship with faculty, staff, and peers at RCAH, Grisa said he worked to develop his skills. He landed an impactful summer internship with a Michigan State senator, as well as a full-time position at a New York City law firm after graduating from RCAH. Grisa enjoyed his time in a law firm setting and noted that "problem solving and helping people" were his major passions when he decided to go to law school. 
A Livonia, Michigan, native, Grisa is pursuing entertainment and general transactional law and hopes to represent people in the entertainment industry, as well as local entrepreneurial start-up businesses.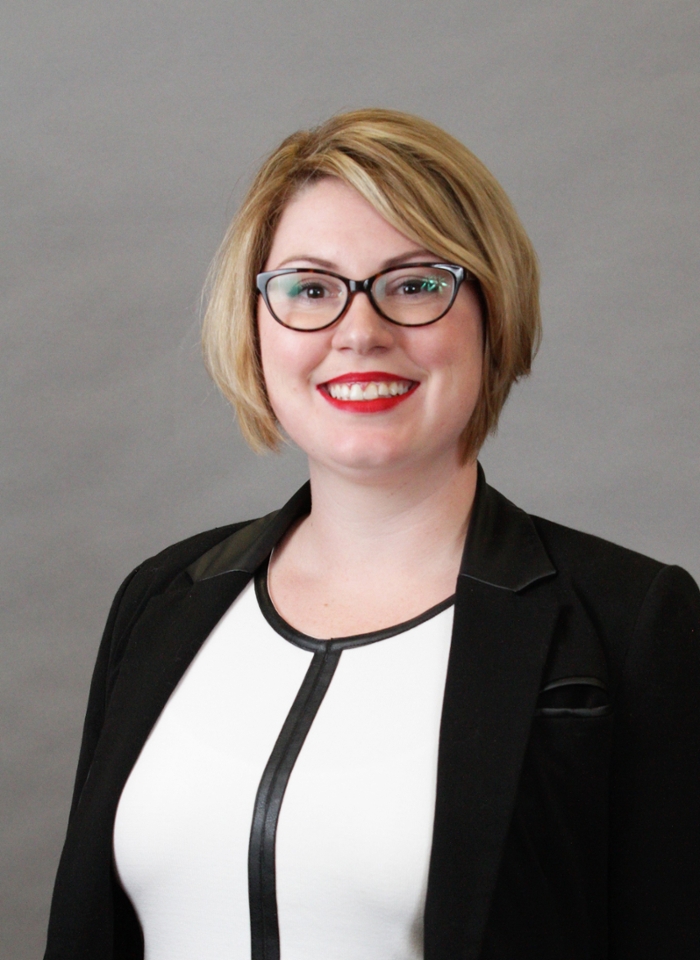 Alexis Ringman '12 (in glasses) is currently interning with the Federal Defenders Office for the Eastern District of Michigan while she studies at Wayne State University Law School. Ringman, who hails from Adrian, Michigan, credits RCAH for her critical thinking and writing skills that aid her studying and research, as well as her passion for social justice.
"I also learned not to accept the status-quo for truth, and to question the origins and perpetuation of power structures," she said. A first generation college graduate, Ringman said she is fulfilling her dream of becoming a lawyer, which she realized she wanted to do while working as a legal aid after graduating from RCAH. Ringman is interested in public law and said she hopes to practice as a public defense lawyer because of her passion for social justice and upholding individual rights.
Most importantly, she added, she will strive to be "an asset to my community and advocate for people."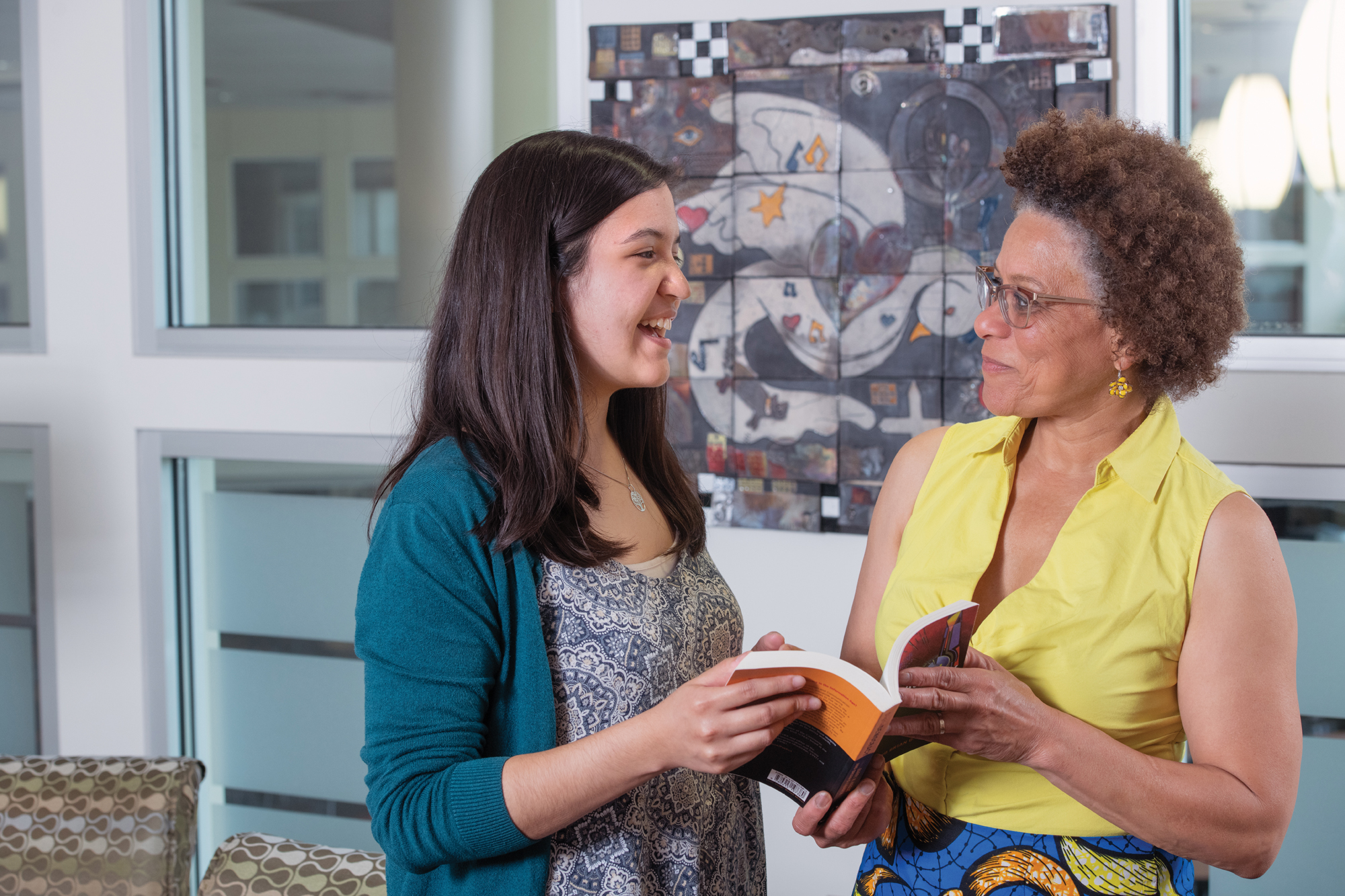 Jackie Guzman '16 (with RCAH Professor Tama Hamilton-Wray), an Okemos, Michigan, native, is in her first year at the University of Michigan Law School. Guzman attributes the solid writing and critical thinking skills that impressed the Michigan Law admissions team to her RCAH education. 
After joining the debate team in high school, she noticed her strength to argue a point, and fell in love with the process of research and development to make a case. She was inspired to study law because of the social issues that comprise American law, and said she hopes to focus her practice on international and environmental law.
Guzman has always been interested in the connection between social issues and the law, and believes being knowledgeable in this field can help make a difference in the community. The strong relationships she developed with faculty and staff in RCAH gave her opportunities to practice her writing and research skills outside of the classroom.
RCAH Associate Dean Scot Yoder said he is not surprised by the decision of some RCAH students to pursue law after an RCAH education.
"The development of critical reading, writing, and thinking skills has clearly been important to the students who move from RCAH into law school," he said. "If I could point to one unique feature of RCAH that contributes to those skills, it would be one of the cornerstones of the college, 'engaged learning.' Small discussion-based classes encourage students to find their own voices, to articulate ideas, and to defend those ideas in real time in discussion with others. Writing intensive classes require students to articulate ideas, to get feedback, and to develop the habit of receiving and responding to feedback. 
"In RCAH students frequently bring their experiences back into the classroom in ways that extend and deepen their learning, in a sense, testing theories through their experiences in communities," Yoder continued. "This is one of the ways that learn how to challenge the status quo."
The Residential College in the Arts and Humanities at Michigan State University is where students live their passions while changing the world. In RCAH, students prepare for meaningful careers by examining critical issues through the lens of culture, the visual and performing arts, community engagement, literature, philosophy, history, writing, and social justice. RCAH is situated in historic Snyder-Phillips Hall, where students learn and live together in a small-college setting, with all the advantages of a major university. For more information, visit rcah.msu.edu, email rcah@msu.edu, or call 517-355-0210.
Facebook https://www.facebook.com/RCAHMSU/ 
Instagram https://www.instagram.com/rcahatmsu/
Twitter https://twitter.com/RCAH_MSU
YouTube https://www.youtube.com/channel/UCpfDHNy0ws5nxgaL9v1xMGw