'Operation Graduation' Aims to Fund Scholarships
April 24, 2019
By RCAH Communications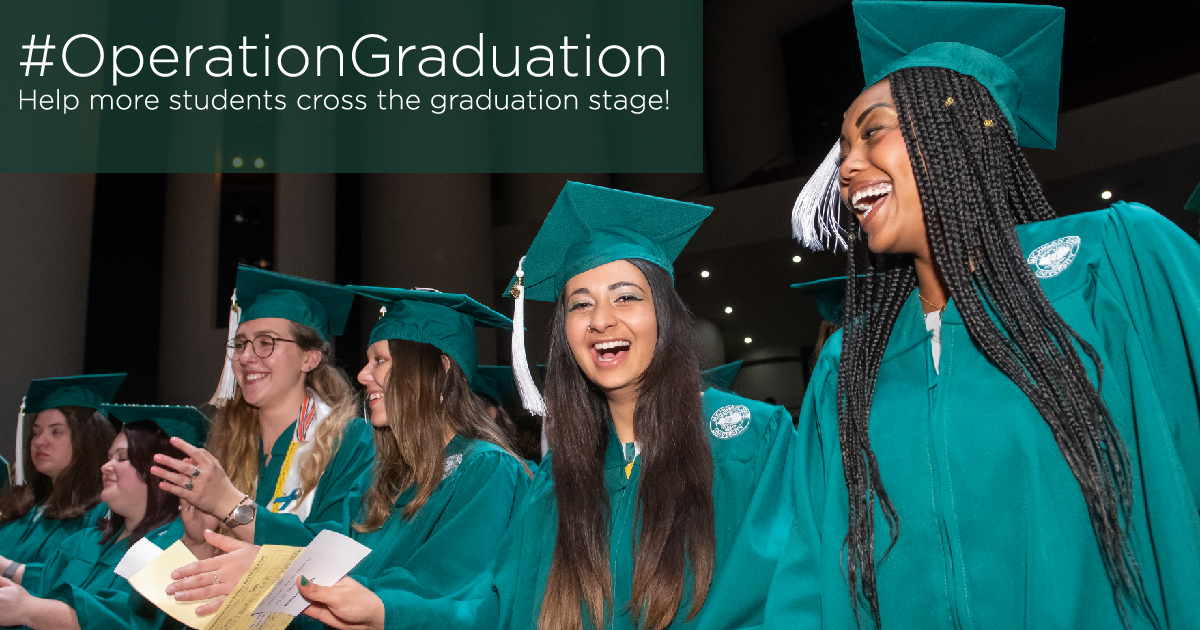 For many students, college is impossible without some form of financial aid.
That's why the Residential College in the Arts and Humanities just launched "RCAH Operation Graduation," an MSU CrowdPower campaign whose goal is to raise money for scholarships for current and incoming RCAH students.
"We want to make college more accessible to high school students and current RCAH students who have financial need," said RCAH Dean Stephen Esquith. "The reality is that scholarships like this frequently mean the difference between whether or not someone can attend college or make it through to graduation."
The RCAH Operation Graduation scholarship campaign seeks a total of $2,000: $1,000 for the RCAH Alumni Scholarship that was established in 2017 during the College's 10th anniversary celebration, and $1,000 for the Justin Morrill College Legacy Scholarship established by alumni of MSU's former Justin Morrill College.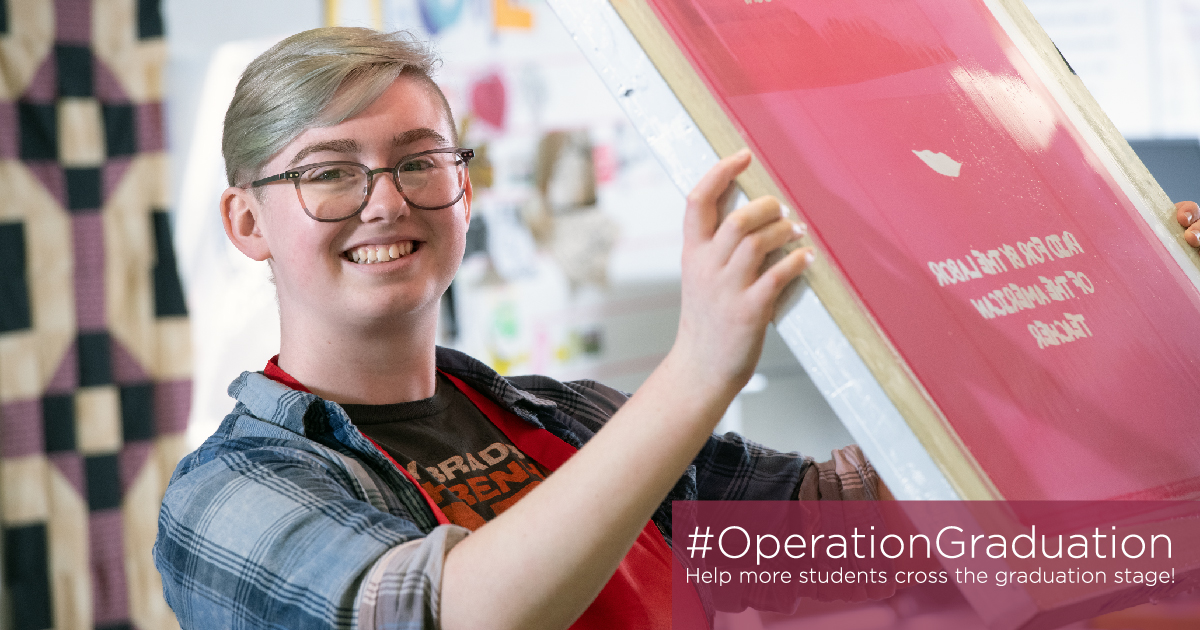 As an example of actual need, the campaign quotes a 2019-2020 scholarship application written by a prospective student who wants to attend RCAH in the fall.
"I am a gifted student without gifted circumstances," reads the application. "My main obstacle for attending college is the price… There are more affordable colleges that I have been accepted to, but my heart is really set on RCAH. I know that if given the financial support, I will pursue my education as far as possible."
To learn more about Operation Graduation and to donate, visit the CrowdPower page at https://givingto.msu.edu/crowdpower/rcah-operation-graduation. 
Photos by Dave Trumpie
The Residential College in the Arts and Humanities at Michigan State University is where students live their passions while changing the world. In RCAH, students prepare for meaningful careers by examining critical issues through the lens of culture, the visual and performing arts, community engagement, literature, philosophy, history, writing, and social justice. RCAH is situated in historic Snyder-Phillips Hall, where students learn and live together in a small-college setting, with all the advantages of a major university. For more information, visit rcah.msu.edu, email rcah@msu.edu, or call 517-355-0210. 
Facebook https://www.facebook.com/RCAHMSU/  
Instagram https://www.instagram.com/rcahatmsu/ 
Twitter https://twitter.com/RCAH_MSU
YouTube https://www.youtube.com/channel/UCpfDHNy0ws5nxgaL9v1xMGw