'Art Is Hope': Students Connect with the Incarcerated in RCAH Poetry Course
February 5, 2019
RCAH students experience mass incarceration first hand through weekly visits to prisons.
The course engages students with inmates to broaden their understanding of incarceration and enhance the relevance of their artwork.
"The idea of the class is to practice how to be engaged artist, learn from a community different than yours (not school), become a deep listener, and learn what is mass incarceration and its impacts on ALL of us."
By Kara Dempsey '19
Going to prison is not usually what you think of when college coursework comes to mind. But that is exactly what a group of students in MSU's Residential College in the Arts and Humanities (RCAH) have done. 
Guillermo Delgado, Academic Specialist in Community and Socially Engaged Arts in RCAH, leads a course that goes beyond the conventional poetry lesson. Delgado and RCAH students venture to local prisons, such as the Richard A. Handlon Correctional Facility and the Michigan Reformatory in Ionia, once a week to speak face to face with inmates. They engage in conversation about mass incarceration and shine a light on the untold stories of the incarcerated.
Delgado explained the importance of the face-to-face experience with no technology interruptions.
"You can't be stuck in your head in in this class," he said. "Mass incarceration, and the stories and conversations with the folks it impacts the most, requires that we pay attention. Flexing this muscle can create the potential for an awakening for everyone in the class. There are no phones or screens to get distracted by… no looking it up on Google to save you. It's just what you bring to the table--the conversations with others, and simple writing and art materials."
The course aims for students to gain a deeper understanding of people who might not have the same life experiences, and with that create more relevant art.
The creative outlet for the incarcerated has had a tremendous impact on their lives as well. Delgado noted that inmates will tell him the experience has made them feel human again. 
"Students learn that art matters and that it can be a powerful tool to ignite change in broken systems and one's own life," Delgado said.  "I'm not saying art will save you, but as humans, we need hope to survive and excel. Art is hope. And hope allows us to imagine something better for our world."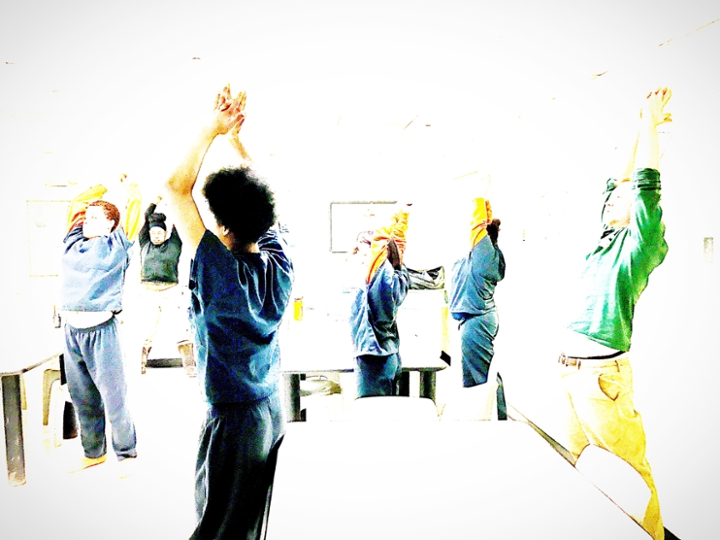 One of Delgado's students, Cecilia Galvan '19 (right), has been interested in the course since she first arrived at MSU.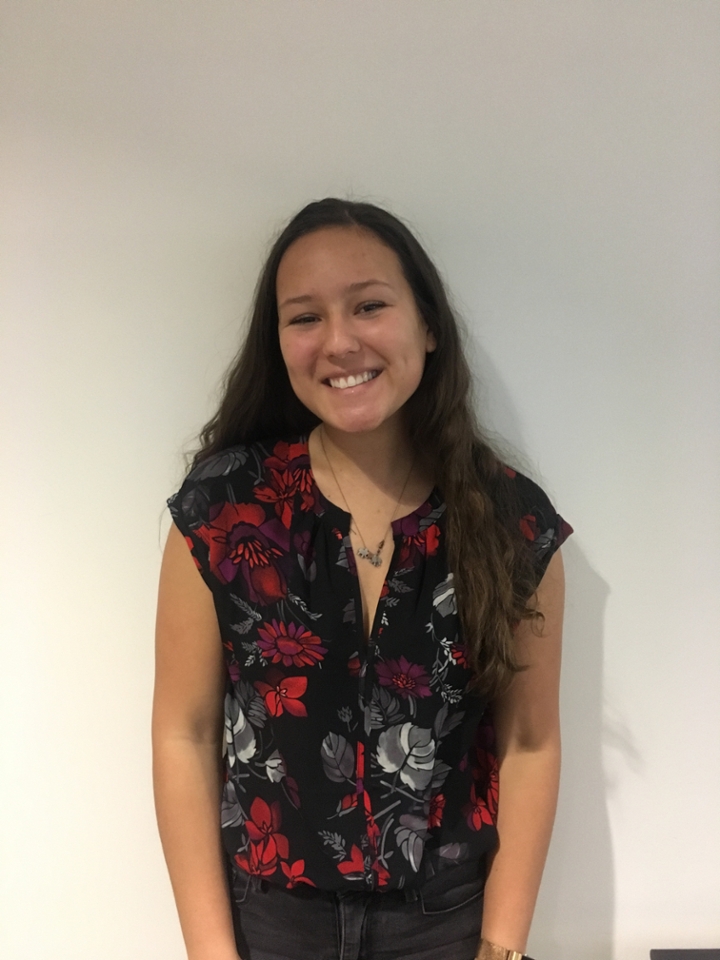 Galvan noted the importance of the "once in a lifetime opportunity" the class gives students. She explained her key takeaway from the class saying,
"You can't have strong preconceived notions about what type of people are in prison and that they all behave the same way. I think that TV and media really distort some information regarding behavior in prison facilities, and while some of the stories are true, there are inmates who are not like the described representations."
Chloe Faris '21 enrolled in the course to "explore an unfamiliar environment and talk to a group of people with drastically different experiences to mine."
Faris credits the course to helping her find her niche in social work and opening her mind to the personalities and stories of incarcerated men.
"The men were surprisingly open and eager to share their pains and realizations. Many of them had little to no experience writing poetry or thinking about how words could be used as a creative outlet."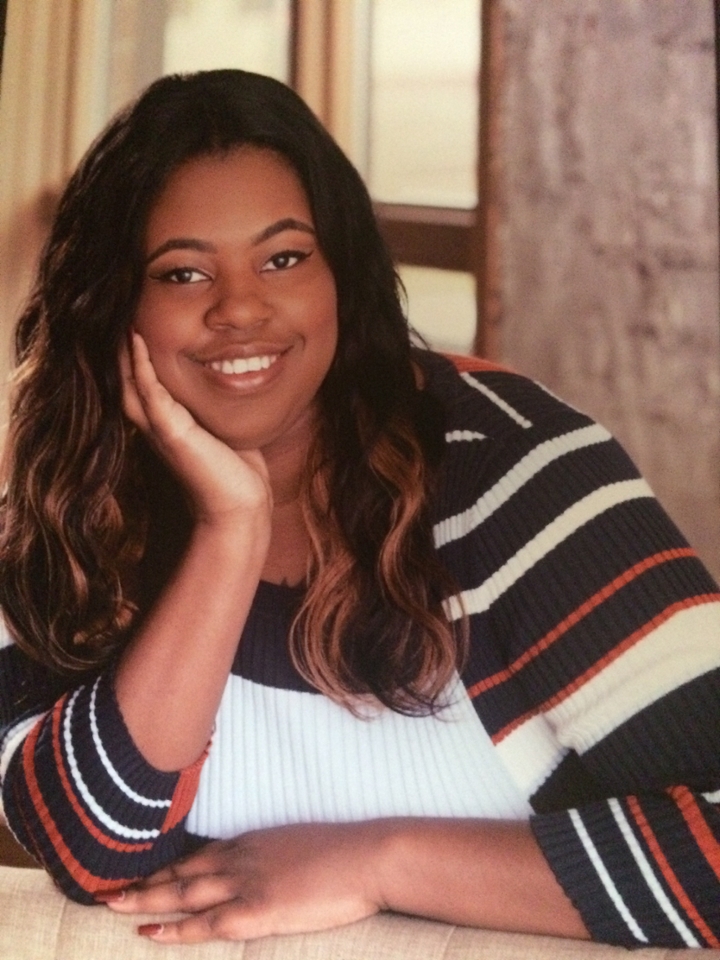 Arzelia Williams '19 (right) explained that while they were learning from the inmates, the inmates were also learning from them.
"One of my most interesting stories (from the course) is hearing how someone finds out that they are a poet or what poetry "is". We had a guy in one of the classes that read the Quran. In his opinion, he wasn't a poet and the poems provided just wasn't something to grasp his attention," said Williams. "We talked to him a bit about the connection of poetry and religion to the culture and introduced him to a poetry form known as Erasure that was eventually the style that he used to perform at the first poetry slam."
Claire Nowinski '19 learned the importance of empathy and a non-judgmental approach to the incarcerated.
"It's important to remember that even though these people are prisoners, they should not be treated anything less than a human being."
Nowinksi noted the most influential inmate during her experience, and how the class impacted his life.
"He had a gentle soul and really tried to get the most out of the class--he placed third at the end of the semester poetry slam," said Nowinski. "While he's been in prison at Ionia, he started taking classes with Calvin College who has classes for inmates." 
With the experience each party has gained, Delgado's course has proven that engaging in art is an incredible way to learn about it.
The RCAH LookOut! Art Gallery will be hosting "Rituals to Seed Clouds with Crystals" from February 25 to March 15, featuring work by Delgado and poetry and art by the incarcerated adult and youth the RCAH course partners with.
The Residential College in the Arts and Humanities at Michigan State University is where students live their passions while changing the world. In RCAH, students prepare for meaningful careers by examining critical issues through the lens of culture, the visual and performing arts, community engagement, literature, philosophy, history, writing, and social justice. RCAH is situated in historic Snyder-Phillips Hall, where students learn and live together in a small-college setting, with all the advantages of a major university. For more information, visit rcah.msu.edu, email rcah@msu.edu, or call 517-355-0210.
Facebook https://www.facebook.com/RCAHMSU/ 
Instagram https://www.instagram.com/rcahatmsu/
Twitter https://twitter.com/RCAH_MSU
YouTube https://www.youtube.com/channel/UCpfDHNy0ws5nxgaL9v1xMGw