Arzelia Williams Forges Her Own Path
March 27, 2019
Senior's MSU education has taken her around the world.
"She is selfless and hungry to learn—she shines a light on the unseen and unheard," said RCAH's Guillermo Delgado.
Williams will graduate in December 2019 with double bachelor's degrees from RCAH and James Madison College, and a minor in public relations from the College of Communication Arts and Sciences.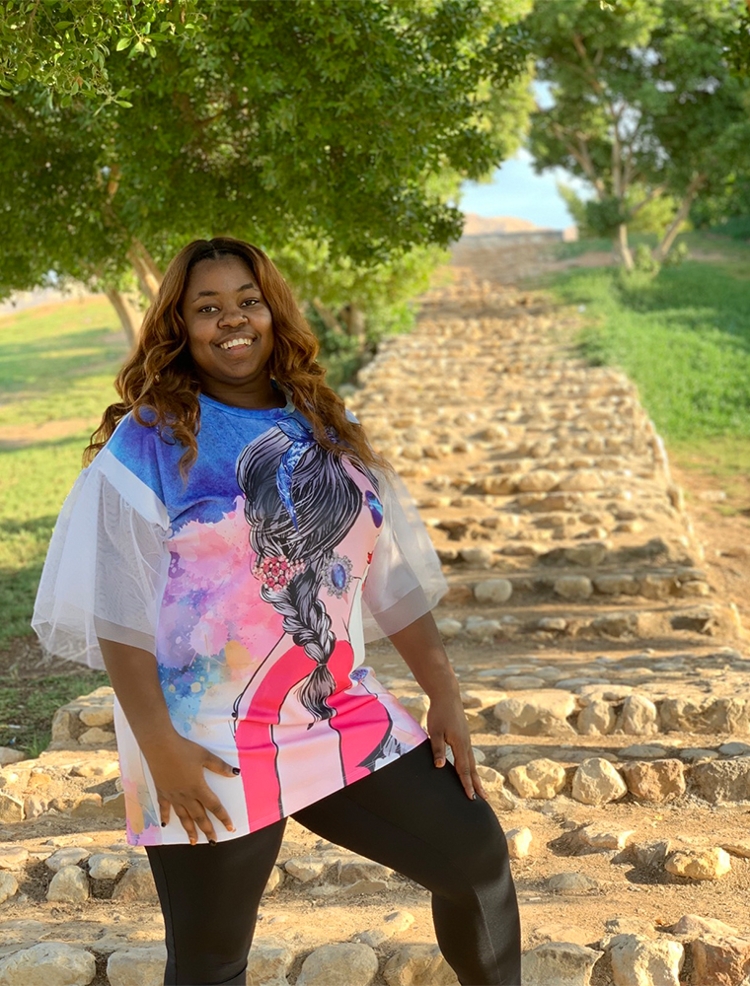 A global traveler who absorbs new experiences like a sponge absorbs water, Arzelia Williams '19 has squeezed more into her college years than most people do in a lifetime.
Her experience has ranged from an internship with the RCAH Center for Poetry to rebuilding a playground in Costa Rica to studying cultural landmarks throughout Dubai. She also participated in a freshman study abroad seminar in Spain and Morocco, and is a member of the Spartans Abroad Global Ambassadors.
She recently returned from the Community Design in Costa Rica Spring Break 2019 program. In Costa Rica, Williams worked with other RCAH students, MSU College of Engineering students, and local community partners on two projects. One was a covered community garden that will provide 270 school children with fresh vegetables during their lunches. The other was creating a play space with landscaping, new security fencing, a trampoline, and a small soccer field for Girls for Success, an all-girls school in Hone Creek.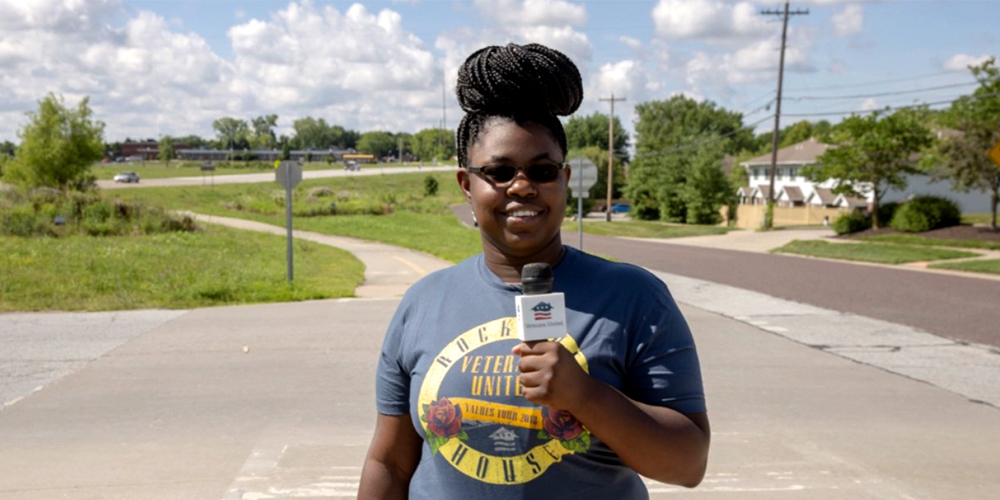 Adding to her global adventures, over winter break the Detroit native went to Dubai in the United Arab Emirates to work on a research paper about how women help build the Dubai economy through the arts. During the James Madison College program, Globalization and Consumerism in Dubai, Williams visited several different Dubai landmarks for her research.
"It's rare to see this level of energy—contagious!—and compassion in an undergrad student," said Guillermo Delgado, academic specialist in community and socially engaged arts in RCAH.
"She is selfless and hungry to learn—she shines a light on the unseen and unheard."
During the school year Williams works for MSU's Career Services Network in Spartan Stadium, where she has become familiar with the job search process, among other valuable skills.
One of the innovative aspects of MSU's Residential College in the Arts and Humanities (RCAH) is how it prepares students to work in a wide array of environments, using different skills in each setting, Williams noted. She certainly has used her RCAH education in such a way.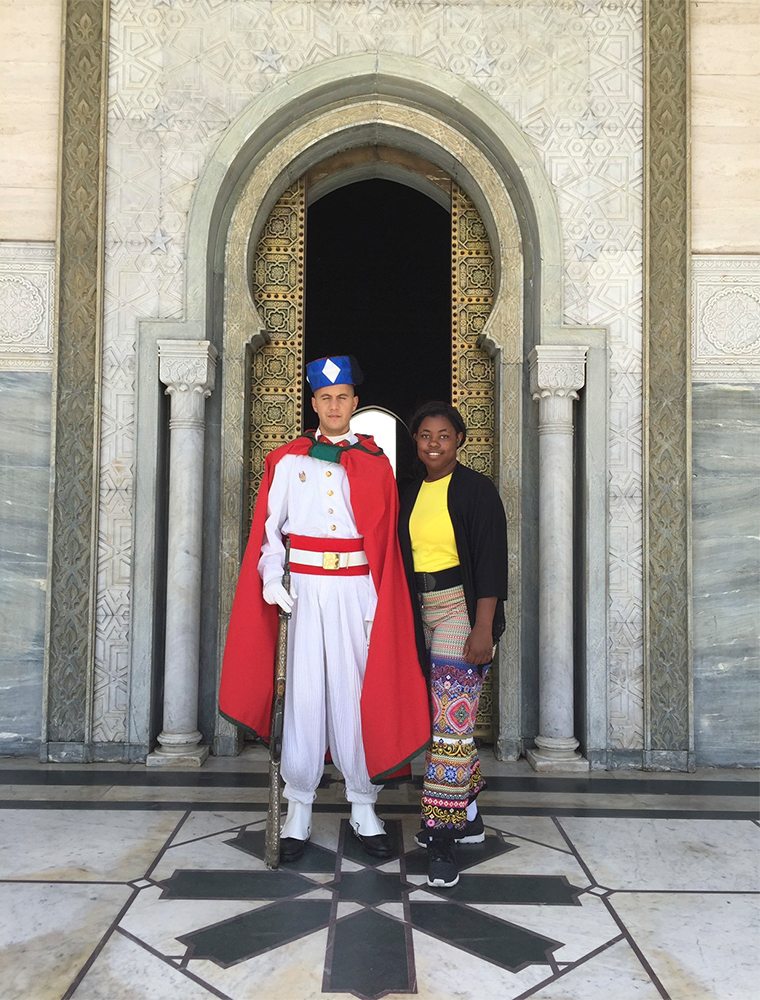 "I have learned a lot about how to seek out opportunities that will either utilize my current skillset or help to develop new skills that could be beneficial in the future," she said.
One of the internships she landed was during the summer of 2018 at Veterans United Home Loans in Columbia, Missouri, where she worked as the in-house culture intern, conducting interviews, shooting and editing videos and podcasts, and photographing company events. While the corporate environment wasn't exactly what Williams was expecting when she started working at Veterans United Home Loans, but her RCAH classes helped her adjust to the new setting.
"Though the RCAH curriculum is very flexible and very personalized, I wasn't expecting my internship to be that way—especially considering that it was a more corporate environment," Williams said. "However, my day-to-day work frequently resembled an RCAH classroom setting."
Williams explained that she worked in a smaller department, which gave her opportunities to express her creativity and ask coworkers questions. Company leadership emphasized to her that her input mattered—"which reminds me a lot of RCAH," she said. She will be returning to Veterans United as an intern in the summer of 2019.
Although she found that summer opportunity through the MSU Diversity Career Fair, Williams said that RCAH Career Consultant Allison Fox and the MSU Career Services Network have been great helps throughout her job searches. Williams recently went on a visit to metropolitan Detroit with other RCAH students to meet RCAH alumni at work.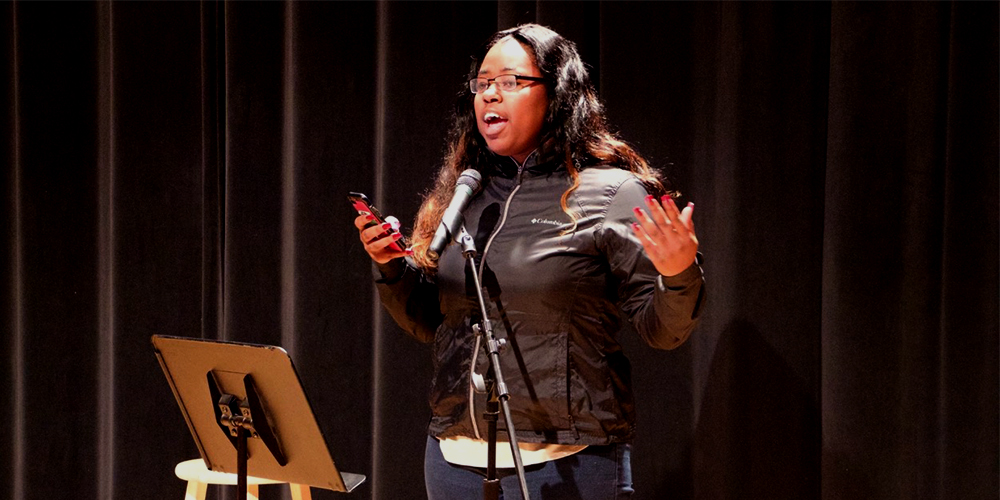 "It was great to see what some of the RCAH alumni are doing in my hometown," she said. "It also provided me with a lot of perspective approaching my last semester."
Williams also is in her third year as an intern with RCAH's Center for Poetry, which hosts a wide variety of poetry-related events all around MSU's campus, supporting the art form throughout the community. A member of the Black Poet Society, Williams said she appreciates the opportunities provided by the Center for Poetry.
"The Center for Poetry allows me and other spoken-word artists to share our voices," Williams remarked fondly. "Before joining as an intern, I didn't feel like my poetry had a home on MSU's campus."
In addition to her various internships and extracurriculars, Williams will graduate in December 2019 with double bachelor's degrees from RCAH and James Madison College, where she focused on social relations and policy. She also is minoring in public relations in the College of Communication Arts and Sciences. After her undergraduate career, she said she likely will pursue graduate school in communications on a diversity or community engagement track.
"I miss working with her," Delgado remarked. "To this day, if I send her an email about a project, she replies quickly and offers to help in any way she can. I expect she will go on to do great work beyond the university. She will contribute to a greater cause and do her part in making the humanities humane."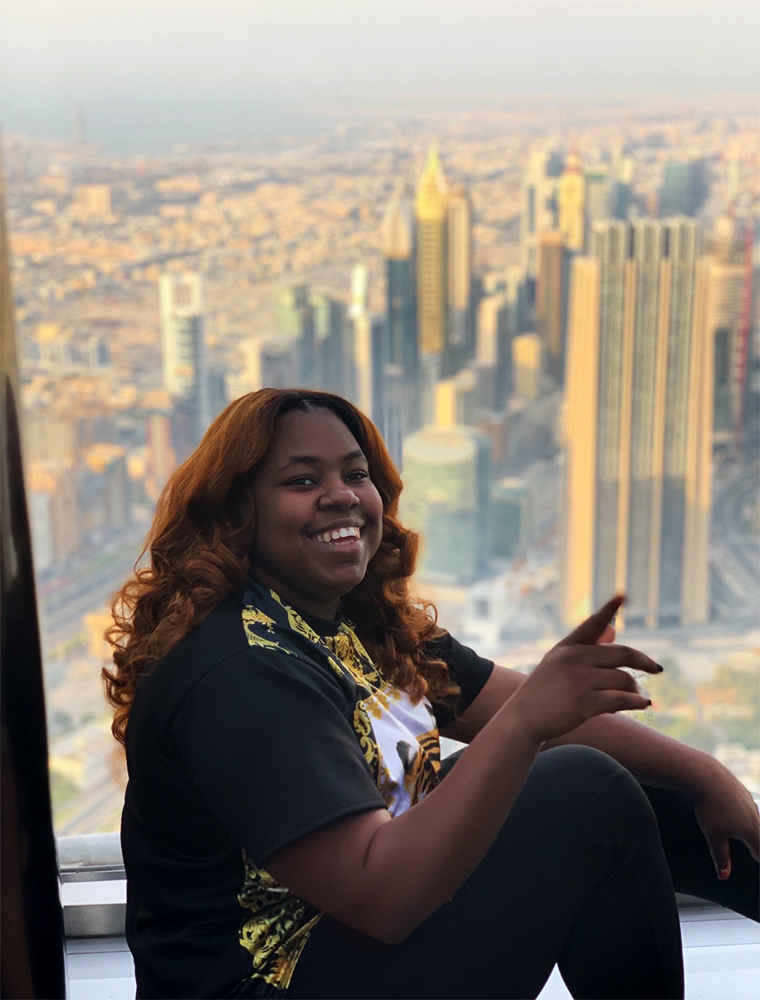 Given her experiences, Williams recommends that RCAH students consider supplementing their RCAH education with a minor or another major.
"You don't have to force yourself to just choose one interest," she advised. "Even majors or minors on opposite ends of the spectrum have areas of intersection. RCAH has allowed me to enter communities and make a lasting impact. My other major has allowed me to see the economical and historical choices that have had a lasting affect within certain communities. I have a better understanding of what it means to work top to bottom and bottom to top."
At this point in her college career, Williams has learned the ins and outs of RCAH and MSU, but she's also had her share of successes and failures. Her unique collection of experiences over the past few years has taught her something crucial—especially for current and incoming RCAH students:
"It's okay to fail or to explore options that others don't necessarily agree with," Williams said. "Those moments are the ones that help you find yourself."
Photos courtesy Arzelia Williams
Photos, from top to bottom:
Dubai. Education abroad, December 2018.
Veterans United Home Loans internship in Columbia, Missouri. Filming the company's quarterly report in July 2018.
Royal palace in Rabat, Morocco. Education abaroad, July 2015.
RCAH Theater. Performing for the RCAH Center for Poetry slam competition, November 2017.
Burj Khalifa, the world's tallest building, Dubai. Education abroad, December 2018.
The Residential College in the Arts and Humanities at Michigan State University is where students live their passions while changing the world. In RCAH, students prepare for meaningful careers by examining critical issues through the lens of culture, the visual and performing arts, community engagement, literature, philosophy, history, writing, and social justice. RCAH is situated in historic Snyder-Phillips Hall, where students learn and live together in a small-college setting, with all the advantages of a major university. For more information, visit rcah.msu.edu, email rcah@msu.edu, or call 517-355-0210.
Facebook https://www.facebook.com/RCAHMSU/ 
Instagram https://www.instagram.com/rcahatmsu/
Twitter https://twitter.com/RCAH_MSU
YouTube https://www.youtube.com/channel/UCpfDHNy0ws5nxgaL9v1xMGw