Christopher Kaifesh Offers Depth and Dazzle
April 26, 2019
Kaifesh is a double major in RCAH and theatre and a double minor in dance and musical theatre.

This summer he is involved in the MSU Summer Circle Theatre and will perform in "Tuck Everlasting" in Cleveland.

Eventually, he hopes to open a nonprofit community theatre that offers free opportunities for people to get involved in performance and aspects of theatre.
By Charlotte Baykian '19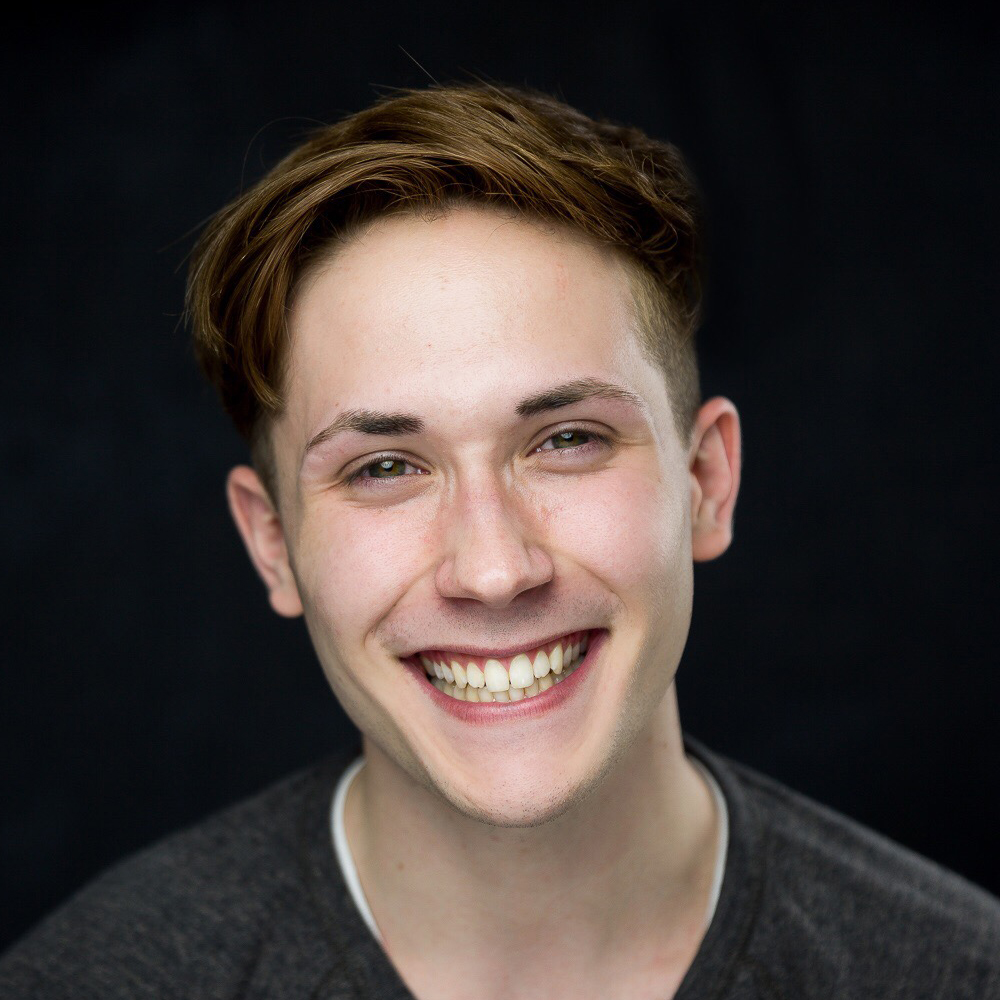 Christopher Kaifesh '20 has found a way to dazzle audiences since he was 10 years old—and he plans to continue for years to come.
Kaifesh began his journey in the performing arts at the Warren Civic Theatre when he was in the sixth grade, and then went on to the Warren Consolidated School of Performing Arts. It was through these outlets and other community theatres in his area that the Troy, Michigan, native began to build the foundation for the work he does today.
Kaifesh—who uses the name Christopher Michael in his credits, including his recent stint as Dream Curly in the MSU Department of Theatre's "Oklahoma!"—has made a name for himself as a hardworking student and teacher. He has been a director, choreographer, and weekly class teacher for Orchesis Dance Company, an MSU student organization which works closely with dance and theatre faculty at Michigan State. Kaifesh also has performed with the MSU Musical Theatre Touring Group, a select company of performers chosen from the Department of Theatre's musical theatre minor. He has performed with the Department of Theatre's Second Stage Productions, as well as the Roial Players, a student-run theatre group in the Residential College in the Arts and Humanities (RCAH).
"The opportunity to constantly perform is what excites me," Kaifesh said in an interview. "I always find a way to perform, and that opportunity gets me through each day."
With all his performing experience, Kaifesh admits that he had not initially planned to enroll in RCAH. He actually discovered the College by pure accident, signing up for an RCAH campus visit by mistake. He liked what he saw so much that less than a week later, he settled on being an RCAH major. Today, he is an RCAH and theatre double major, with an additional double minor in dance and musical theatre. Ever the overachiever, Kaifesh is on track to graduate on time with roughly 20 credits per semester—well over the average of most students.
Kaifesh said that RCAH has provided him a space to further explore this love of performing. He was the choreographer for formerRCAH professor Lisa Biggs' show "AFTER/LIFE: In Honor of the City Rising from the Ashes," and he points to this experience as sparking his passions for his combined interests of theater, social justice, and education. Kaifesh, who will be a senior during the 2019-2020 academic year, recently applied for the RCAH thesis option, so he may have the opportunity to expand on the topic of radical theater and what it can do to educate others.
"I came into college with 35 shows under my belt, thinking I wasn't going to make it," Kaifesh revealed. "Roial Players showed me just how much I missed performing and theatre, and if I hadn't found Orchesis I don't think I would have been very successful. Nowadays, RCAH and the Department of Theatre constantly supply me with opportunities to grow both on and offstage"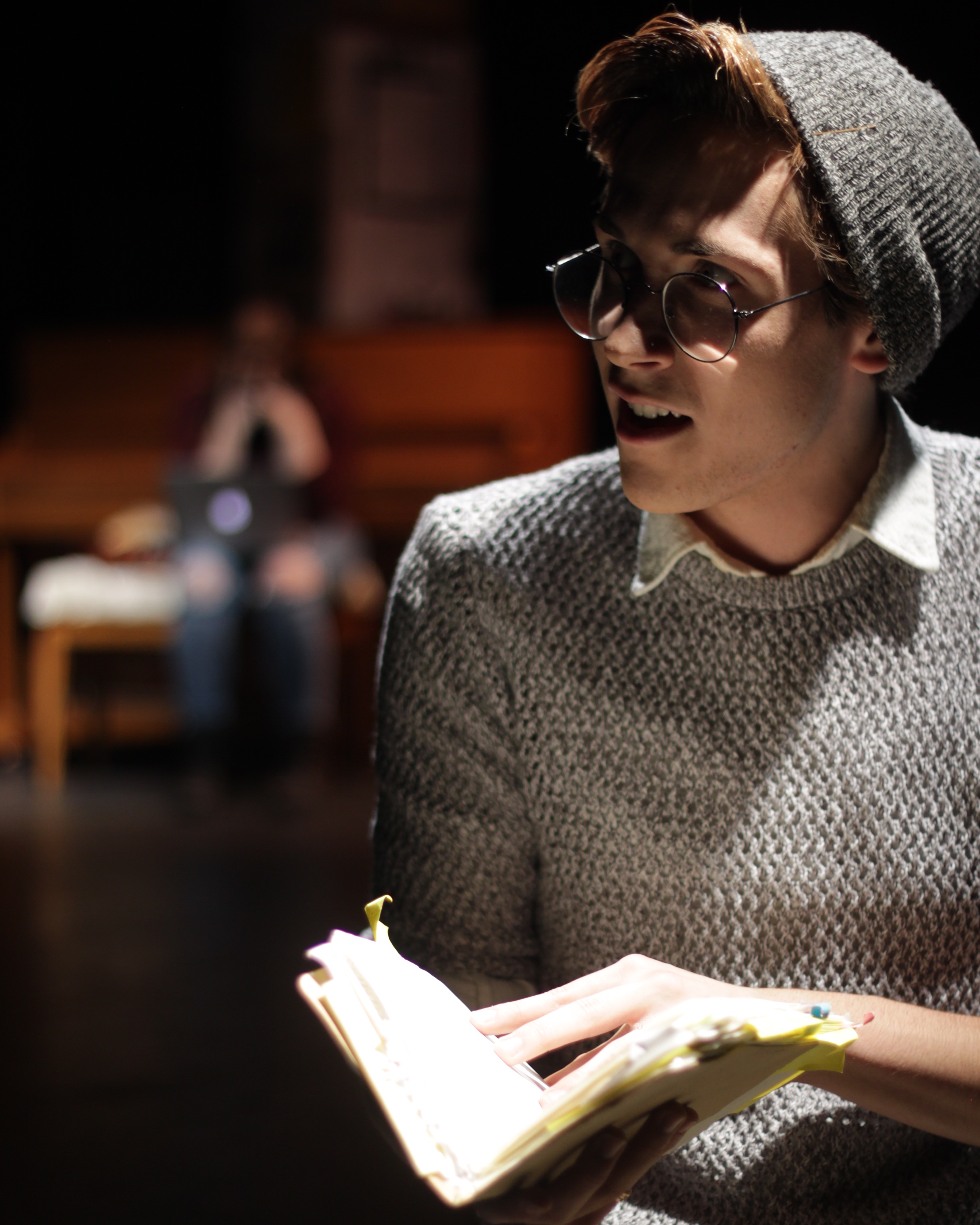 Aside from his affiliations with several performing groups on campus, Kaifesh also is an RCAH Ambassador, an RCAH LookOut! Art Gallery monitor and exhibit preparer, and a substitute dance teacher at East Lansing's Suburban Ice Arena for figure skaters learning better form. Kaifesh also works as an undergraduate research assistant for RCAH Associate Dean for Academic Programs and Professor Joanna Bosse, who calls him a "model for how to get the most out of what the RCAH has to offer." Oh, and between all of this, Kaifesh still finds time to be an Uber Eats Driver.
"Chris is a powerhouse of a student," said Bosse. "Completing two majors, two minors, performing with department and student groups—all while collaborating with me on the development of a blog about the arts. He maintains such a positive attitude even as he manages such a busy schedule."
To Kaifesh, even the summer months are a time for finding more professional work, and more stage time. In May, he will be assisting choreographing for MSU's Summer Circle Theatre production "Dames at Sea," which runs June 20-23. During the remaining summer months, Kaifesh will venture to Cleveland to perform in "Tuck Everlasting" at French Creek Theatre, running July 19 to August 4. He also will teach dance and theater at a summer intensive, the Hathaway Brown Theatre Institute, during the day.
While it may seem like he has very little of it, Kaifesh said he enjoys free time with his boyfriend, Kevin, as well as his family—specifically his niece and nephew. He loves to immerse himself in photography and camping, and takes headshots for students in the Department of Theatre from time to time.
As for the future, the multitalented performer has high hopes of working with professional theatres and said he likely will move to New York after graduation. While Broadway is the ultimate goal, he knows he needs to keep dancing, singing, and acting on stage—no matter where that may be.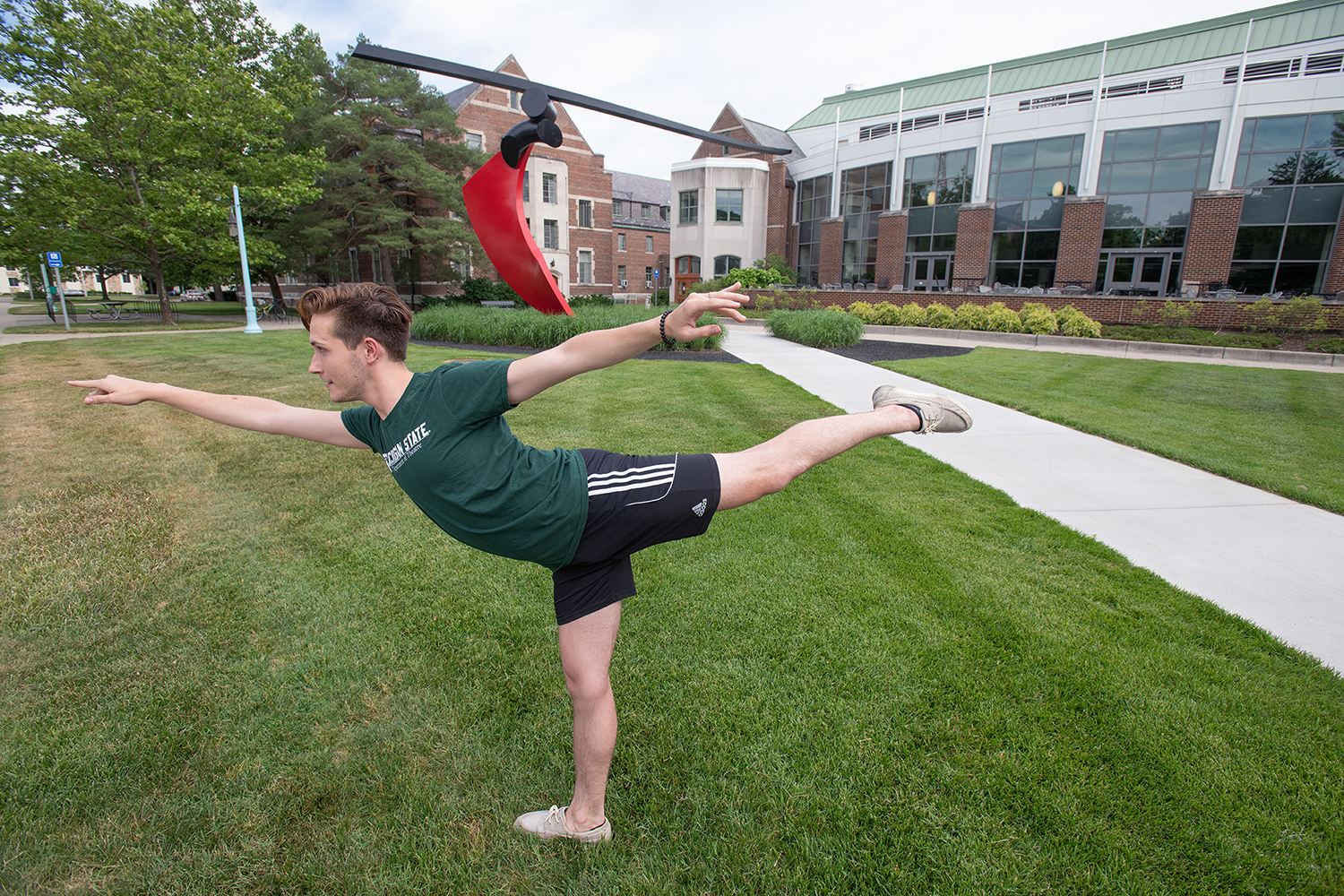 "Chris has been so much fun to work with," Bosse said. "He has a driving passion for the arts and the best sense of humor. He keeps me focused and thinking about the arts in creative ways."
Kaifesh sad RCAH has helped him realize the difference he wishes to make in the world of theatre.
"RCAH has taught me that we are all valued in a different way and we all have something to offer," Kaifesh explained. "I want to open a nonprofit community theatre with inexpensive or free opportunities for people. I want to make theatre more accessible to everyone."
Despite his success, Kaifesh has very simple advice to anyone interested in finding their creative outlet in college.
"My advice is to fully immerse yourself into all of the things you are interested in, and don't be afraid to try new things—really dive in."
Photos:
Top: Portrait by Sylvia Jarrus

In crowd: Kaifesh performing the role of Max in the MSU Department of Theatre and ĭmáGen's production of "One Good Day" at the Wharton Center's Pasant Theatre. Photo by Harley J Seeley
With glasses: Kaifesh in MSU Second Stage Production's "

Ordinary Days"

 as Warren in the Arena Theatre.Photo by Eloy Gómez Orfila

Bottom: Kaifesh on the Snyder-Phillips lawn in front of the Funambulist sculpture. Photo by Dave Trumpie
The Residential College in the Arts and Humanities at Michigan State University is where students live their passions while changing the world. In RCAH, students prepare for meaningful careers by examining critical issues through the lens of culture, the visual and performing arts, community engagement, literature, philosophy, history, writing, and social justice. RCAH is situated in historic Snyder-Phillips Hall, where students learn and live together in a small-college setting, with all the advantages of a major university. For more information, visit rcah.msu.edu, email rcah@msu.edu, or call 517-355-0210.
Facebook https://www.facebook.com/RCAHMSU/ 
Instagram https://www.instagram.com/rcahatmsu/
Twitter https://twitter.com/RCAH_MSU
YouTube https://www.youtube.com/channel/UCpfDHNy0ws5nxgaL9v1xMGw