Persistence, Confidence Pay Off for Hannah Avdoulos
November 26, 2018
2017 RCAH graduate works in corporate and foundation relations at the Kennedy Center in Washington, D.C.
Avdoulos encourages job-seeking students to use resources such as MSU Career Services Network.
"Stay true to yourself, put in the work, and ask for help and guidance," Avdoulos advises.
By Kara Dempsey '19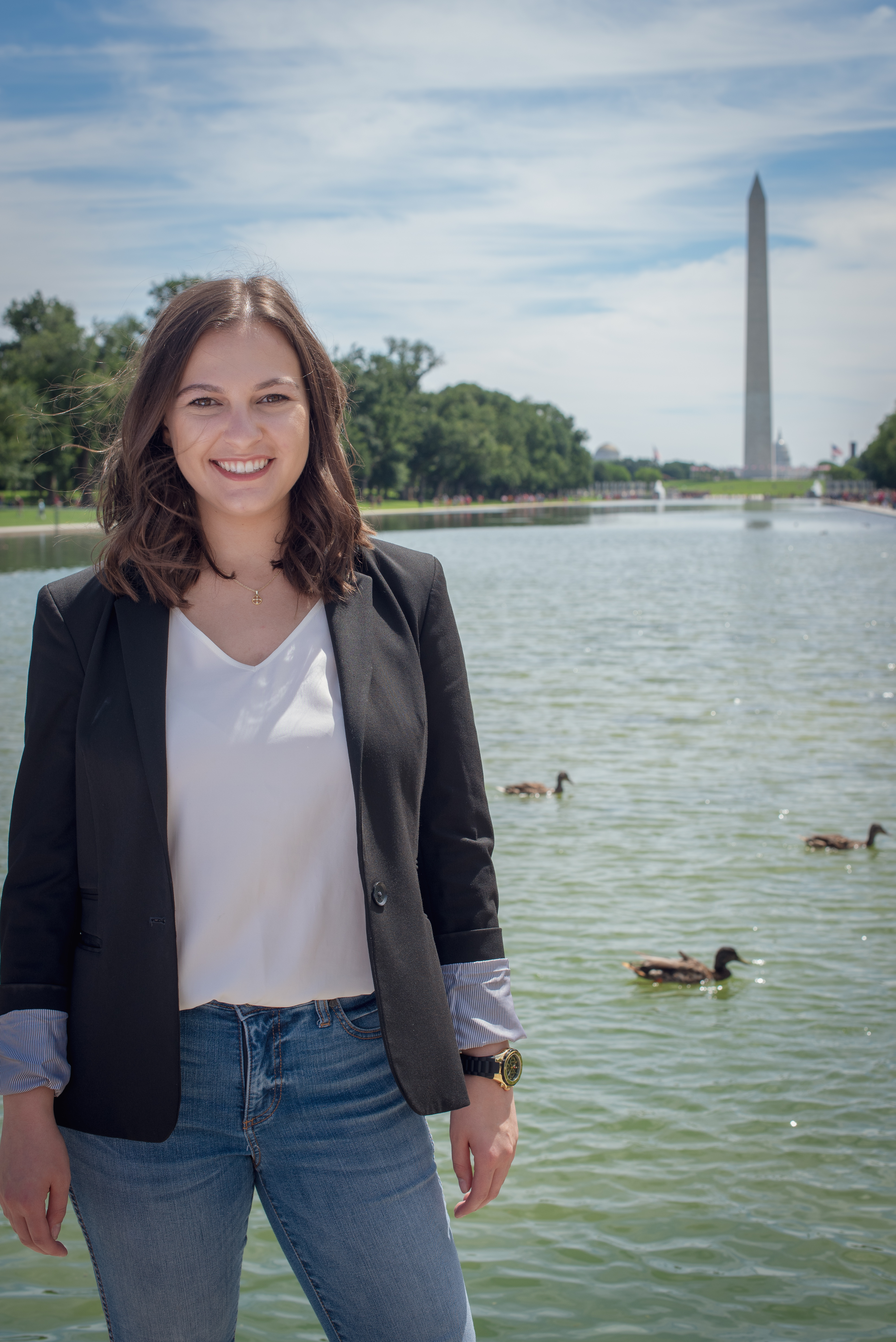 Every day is different for Hannah Avdoulos '17.
On any given day, the Novi, Michigan, native could be working on a grant report or proposal, corporate proposal, drafting correspondence to acknowledge a gift, working with marketing on donor recognition, conducting prospect research for a project to find new donors, or stewarding an existing donor to ensure they have the most exceptional experience possible.
The RCAH alumna works on the corporate and foundation relations team for the National Symphony Orchestra (NSO) at the John F. Kennedy Center for the Performing Arts in Washington, D.C., where she assists with fundraisers for corporations, government, foundations, and special projects such as the NSO season opening gala.
While things can go awry and Avdoulos has to stay on her toes and "keep moving forward," she said she enjoys the extremely fast-paced environment and the people she works with.
"It is inspiring to be around so many smart and talented people that push me to be the best that I can be," she mused.
Avdoulos credited her experience as an RCAH student for helping to propel her to her career.
"The community of RCAH is the foundation of all the other pillars of the College—the people, the academic curriculum, the out-of-classroom experiences, the opportunities, and the network," she said. "It helped me build a solid foundation as a critical thinker and shapes how I strive to be a professional."
Avdoulos credits her experience as a research assistant with RCAH Professor Joanna Bosse, as well as volunteering through a class with the My Brother's and Sister's Keeper program, as particularly beneficial in helping her land her position at the Kennedy Center with the NSO.
With both Bosse and My Brother's and Sister's Keeper, Avdoulos played a hands-on role in creating content, developing administrative duties, and understanding the larger picture while figuring out what exactly that meant for her in the positions. Although the two experiences did not involve fundraising, she said that the knowledge she gained—coupled with her critical thinking training—helped make her the best candidate for the NSO position because both experiences gave her transferable skills and tangible examples of her work that she could share during the interview process.
Bosse praised Avdoulos and her work ethic.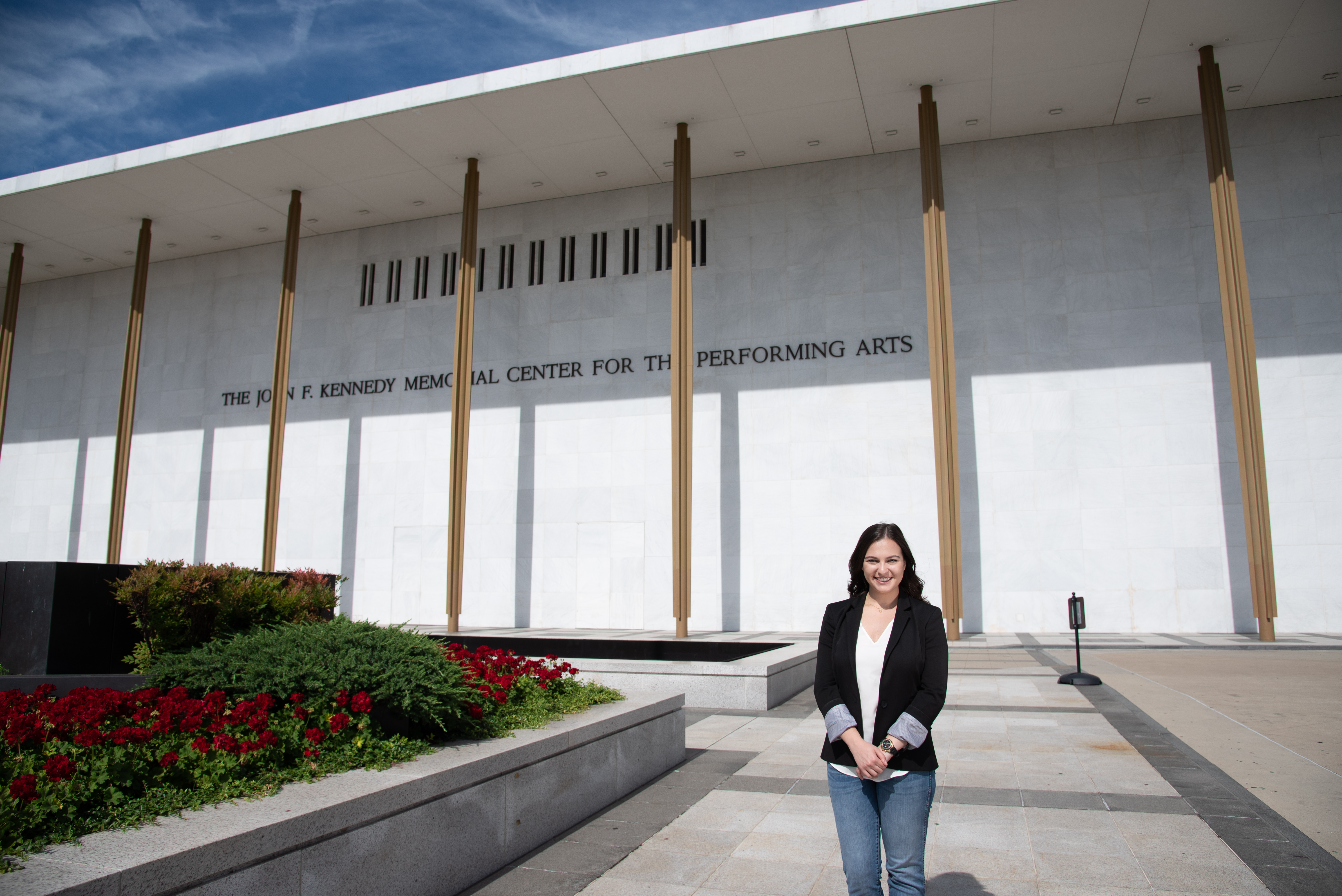 "Working with Hannah has been one of the highlights of my time here," Bosse said. "She arrived at the RCAH as many do, a conscientious student wanting to do good in the world. But what that looked like—and how she would harness her strengths to do so—was unclear when she first began."
Bosse said she admired her protégé's view of college being a next step toward her career, rather than a last road of education. She said she acted the part of a professional in her classes, in her administrative work, and in her student life activity.
"By the time she was interviewing for the Kennedy Center, she had a strong professional game face, her skills were well developed, and she was ready to take on the world," Bosse recalled. "Now she is doing it on a national stage and I couldn't be more proud to know her."
When asked if she had advice for current students looking for jobs after college, Avdoulos offered three points.
The first is persistence.
"Through this process, it is going to be important that you are driven by your passions and goals, but keep in mind that this first job is not going to be your perfect dream job at all, something that I greatly struggled with," she stated. "Thinking about it as a first step to reaching that dream job will help you have a good frame of mind when searching, applying and interviewing."
The second is to call on professors, instructors, mentors, faculty, bosses, and peers, noting that she found her position at the Kennedy Center through a resume and cover letter project in class. Avdoulos noted that she would not have known she was a good fit for the position unless she made her passion for the job known. She also encourages the use of University-wide resources, such as the MSU Career Services Network, and outside resources such as Glassdoor and Indeed. 
Finally, her most important point of advice is to have confidence in your abilities.
"Your confidence and attitude will show through in everything you do during this process," she said. "Stay true to yourself, put in the work, and ask for help and guidance. You're on your way to being a world-changer!"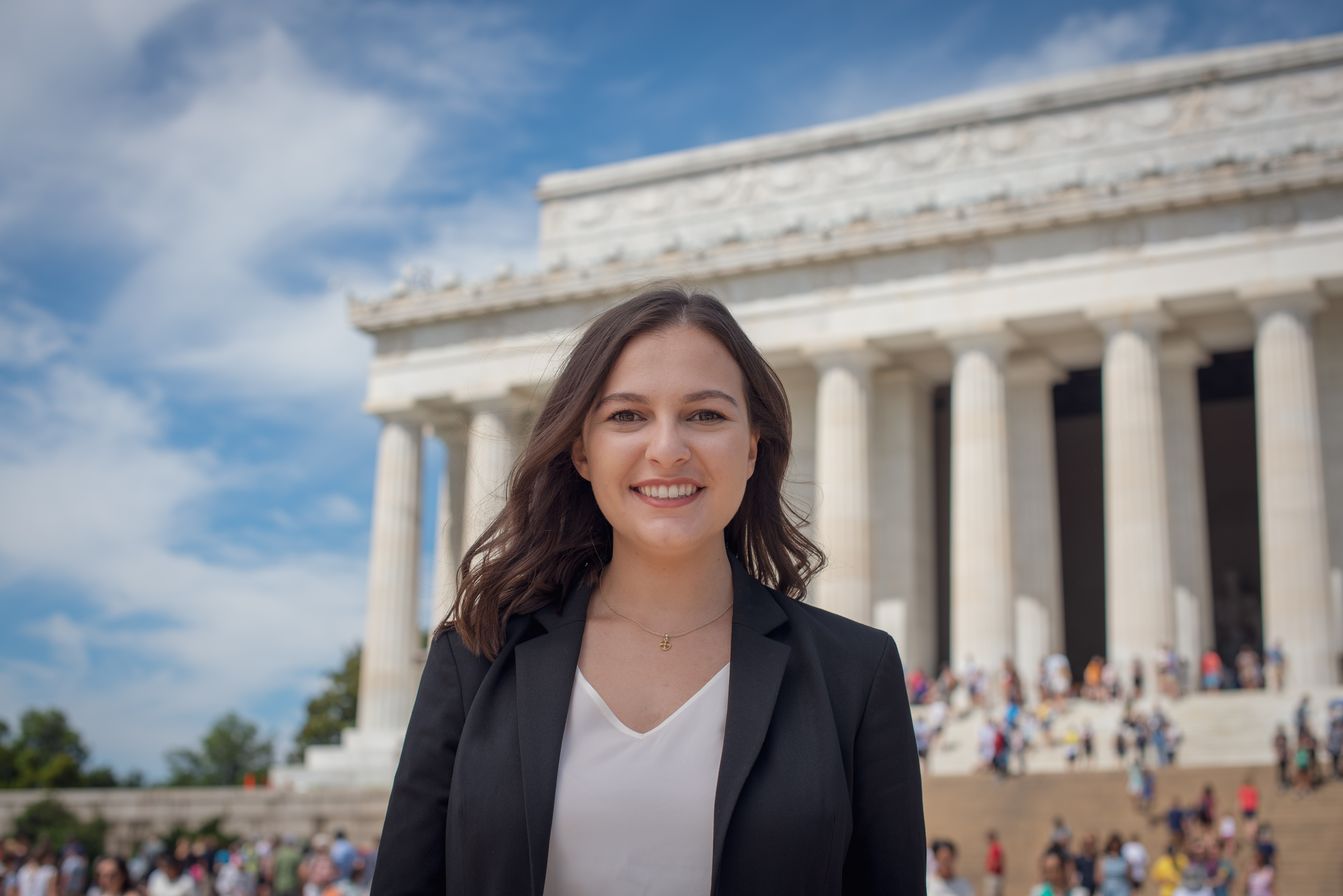 Photos by Fiorella Briceño
The Residential College in the Arts and Humanities at Michigan State University is where students live their passions while changing the world. In RCAH, students prepare for meaningful careers by examining critical issues through the lens of culture, the visual and performing arts, community engagement, literature, philosophy, history, writing, and social justice. RCAH is situated in historic Snyder-Phillips Hall, where students learn and live together in a small-college setting, with all the advantages of a major university. For more information, visit rcah.msu.edu, email rcah@msu.edu, or call 517-355-0210.
Facebook https://www.facebook.com/RCAHMSU/ 
Instagram https://www.instagram.com/rcahatmsu/
Twitter https://twitter.com/RCAH_MSU
YouTube https://www.youtube.com/channel/UCpfDHNy0ws5nxgaL9v1xMGw