RCAH Senior Sadie Shattuck Wastes No Time
October 9, 2018
By Stefani Chudnow RCAH '18


It's difficult to define the ideal Residential College in the Arts and Humanities (RCAH) student, although senior Sadie Shattuck comes pretty close.
Originally from Ionia, Mich., Shattuck might seem like one of the most ambitious students in RCAH. Along with her arts and humanities major, she is double-majoring in social work and has been on the dean's list every semester of college. During her time at RCAH, she has held community internships and research positions, and headed a civic engagement club. Oh, and she spent a semester studying sustainability, community-building, and Spanish in Costa Rica.
"I love RCAH because it introduced me to a whole new level of community engagement that I was never really aware of before, and I think that's really helped me with my ability to make connections and relationships with the people around me every day," Shattuck explained. "I especially love the aspect of how the arts play a role in community building."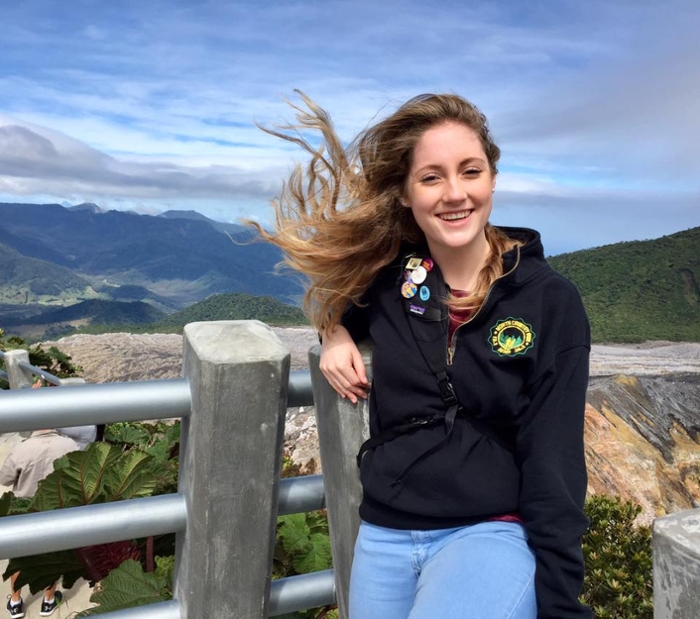 Shattuck's initial interest in attending RCAH stemmed from her longstanding interest in community service and the arts. She first heard about RCAH at a college fair at her high school. When Shattuck told the admissions representative about her longtime interests in art and community service, RCAH sounded like the perfect fit.
Through her internship last year with the Community Relations Coalition, Shattuck was able to put her community building knowledge to practical use. At the CRC, she served as one of seven intern ambassadors, attending the Bailey Neighborhood's community meetings in East Lansing in an attempt to be the voice for the students who live in that community, as well as a bridge between MSU and East Lansing residents. This year, Shattuck is a Community Relations Intern at MSU, revisioning and redesigning the work that the CRC used to do.
In the position, she works closely with MSU's Community Liaison, Suchitra Webster, one of the people who have supported Shattuck throughout her journey in civic engagement and community building.
"Sadie embodies what it means to be a civically engaged student," Webster commented. "She approaches her work in the community with curiosity and empathy, and that gives her an insight and connection that eludes other people.
"Whether attending a neighborhood association meeting, facilitating an event at the local library or finding ways to connect students and permanent residents individually, Sadie believes that our community is stronger when we use all of our assets in a complementary fashion," Webster added.
In the spirit of community, Shattuck has done a lot of civic engagement work outside of her RCAH classes and internship. She had a community relations internship with the AARP of Michigan and an events and grants internship with Lansing 5:01. As president of the student organization Activists for Civic Engagement during her junior year, she worked with the group to change its name from Spartans for Global Development because the student members wanted to connect more with RCAH's civic engagement values add an education aspect to the club, according to Shattuck.
"Before, we would just volunteer and call it a day, without ever talking about it," she explained. "But now, we really try to talk about what makes a good active citizen and how you go into a community that you haven't been a part of for a very long time."
Hoping to gain experience in a foreign community, Shattuck embarked on RCAH's semester-long study abroad Program on Sustainability in Costa Rica in the spring semester of 2017. For the first two months, she learned at a Spanish language school, where they would split up into classes of about three or four people led by a native Costa Rican Spanish speaker.
Students attended Spanish class from eight in the morning until early afternoon, Shattuck said, then had class with RCAH Professor Vincent Delgado until five. After class, they would take a bus back to town, eat dinner with their host families, and do homework. In the last two months, the RCAH students moved to rural communities where they conducted and compiled their research.
Once they moved out to the rural communities, Shattuck volunteered at a local community center from 9 a.m. until about 2 p.m. Then she did homework and conducted research. Sometimes, she went out to talk with community members about our research or even hosted a community meeting.
The impact her study abroad experience had on her was immeasurable.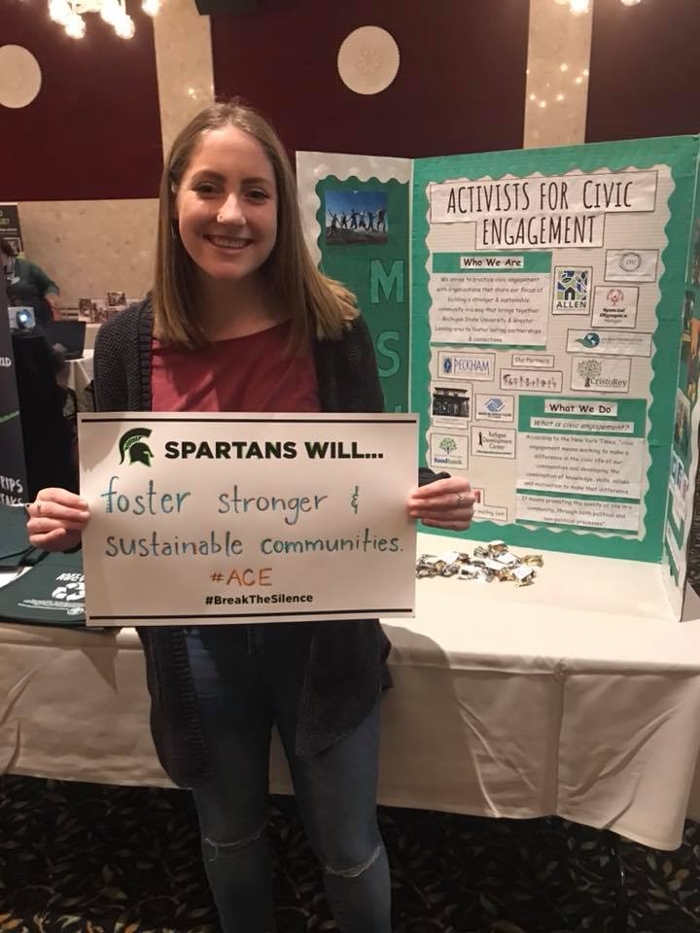 "When I originally came to MSU, I never thought I would have gone on a study abroad trip because I wouldn't have been able to afford it," Shattuck remarked. "It was amazing that the trip was so affordable and that I even got a scholarship to help pay for it." Since returning from Costa Rica, she has completed two internships with RCAH Professor Vincent Delgado: one in August 2017 in collaboration with Lansing's rehabilitation center Peckham, Inc., and a May 2018 MSU faculty trip.
Shattuck also has been recognized for her work beyond RCAH. She held a research position last year with Dr. Anna María Santiago in the College of Social Science's School of Social Work, and presented her work at MSU's University Undergraduate Research and Arts Forum (UURAF) 
and the national Society for the Study of Social Problems (SSSP)conference. This year she received a Dean's Assistantship to continue the research and is planning to present at SSSP as well as the Urban Affairs Association (UAA) conference in April.
As an RCAH senior who has accomplished a lot in her years at MSU, Shattuck offers advice for both incoming and current RCAH students. 
"Use the resources that are in RCAH and also on MSU's campus, like The Writing Center," Shattuck strongly urged. "Make yourself aware of all the resources that are around you—and of the people who support you."
More about Sadie Shattuck