Students Relaunch RCAHive Magazine
January 25, 2019
Editor-in-chief Chrystel Lopez is leading the team of students creating the publication.
The magazine will integrate more visual content and ambitious design.
"As our college grows out of its tenth year, we saw the importance this magazine has had on the college at large, and we want to revive it so that our current cohort can be a part of this awesome RCAH tradition."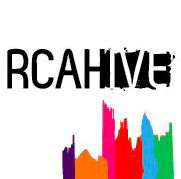 By Kara Dempsey '19
RCAHive Magazine will be relaunching early this semester. Since its last publishing in 2017, new goals and insights are being implemented into the original concept. In past issues, RCAHive highlighted literary insights from students focusing on poems, essays, short stories, photography and drawings. The relaunch of the publication will have equal focus on artistic and literary work from students in RCAH. 
The editorial team will be continuing to establish a central theme for each issue. The relaunch issue's theme will be "Bloom."
Publication staff supervisor Marcus Fields RCAH '17 discussed the significance of the publication to the RCAH community.
"By framing their thoughts through themes such as 'pattern' and 'chaos' and publishing special issues such as coverage of 2012 Presidential Election through their eyes, we get a glimpse of the past and learn more about this college and those who helped shape it."
Fields also explained the importance of the publication of the magazine to RCAH students.
"As our college grows out of its tenth year, we see the importance this magazine has had on the college at large, and we want to revive it so that our current cohort can be a part of this awesome RCAH tradition."
Fields will be overseeing the creation of each issue, but says that the publication has quickly turned into a student-run operation. Chrystel Lopez, RCAH student and editor in chief of RCAHive, along with several RCAH students have begun planning the returning issue. 
Lopez's goal for the relaunch is for students to "think outside of the box when it comes to what they submit". Lopez is leading the current team of 12 students to focus on art forms outside of literature.
"We are trying to focus our attention on gathering a wider variety of art from different and new perspectives, as well as incorporating new media into the magazine. It's important to us that all voices are represented throughout RCAHive."
Faculty sponsor David Sheridan, RCAH associate professor, is behind the student team leading the relaunch as well. He noted the incredible impact the publication has on the community.
"I believe that literary journals and similar publication venues play an important role in supporting the health of a society's creative community. They help artists and writers find an audience and establish a professional identity."
Sheridan also explained the professional advantage students have when working on RCAHive, especially in the new online media market for literature. Along with new additions to the original publication concept, the team will be implementing social media articles and special projects within RCAHive throughout the year. Students gain experience in publishing, art direction, creative content conception and effective content circulation to build their portfolios and their understanding of real world publishing.
RCAHive Magazine's team is open to all RCAH students. If you're interested in becoming a part of The RCAHive, please reach out to Chrystel (lopezc13@msu.edu) or Marcus Fields (fieldsm9@msu.edu) to get involved.
The Residential College in the Arts and Humanities at Michigan State University is where students live their passions while changing the world. In RCAH, students prepare for meaningful careers by examining critical issues through the lens of culture, the visual and performing arts, community engagement, literature, philosophy, history, writing, and social justice. RCAH is situated in historic Snyder-Phillips Hall, where students learn and live together in a small-college setting, with all the advantages of a major university. For more information, visit rcah.msu.edu, email rcah@msu.edu, or call 517-355-0210.
Facebook https://www.facebook.com/RCAHMSU/ 
Instagram https://www.instagram.com/rcahatmsu/
Twitter https://twitter.com/RCAH_MSU
YouTube https://www.youtube.com/channel/UCpfDHNy0ws5nxgaL9v1xMGw