RCAH and James Madison Student Arzelia Williams Named Forbes Under 30 Scholar
October 18, 2019
Arzelia Williams has been selected for the Forbes Under 30 Summit in Detroit.
She graduates in December 2019 with a dual degree with RCAH and James Madison College and a minor in public relations from the College of Communication Arts and Sciences.
"She is selfless and hungry to learn—she shines a light on the unseen and unheard."
By Amelia Herron '20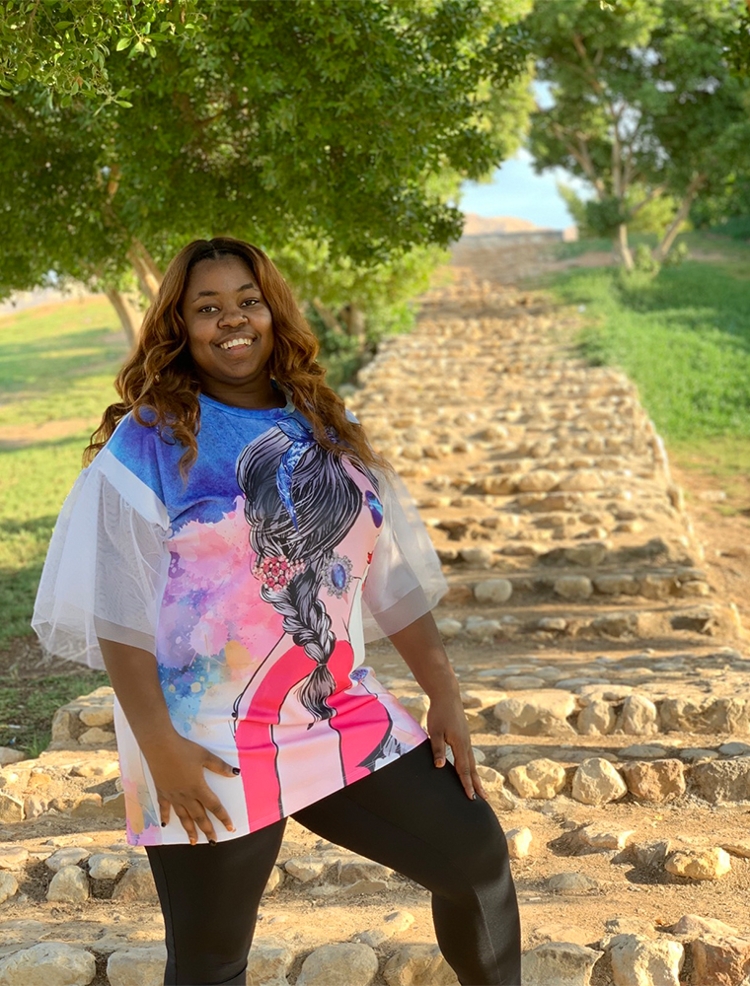 Arzelia Williams, a student in the Residential College in the Arts and Humanities and James Madison College at Michigan State University, has been selected as a Forbes Under 30 Scholar.
As part of the prestigious honor, Williams will be attending the Forbes Under 30 Summit in Detroit, billed as "The world's greatest event for young leaders, founders, investors and creators." The October 27-30 summit is a four-day event that brings together young people for an immersive and inclusive experience throughout the city of Detroit. The summit features a bevy of celebrity speakers from all different backgrounds, including Serena Williams, Olivia Munn, Antoni Porowski, and more.
Williams will graduate in December 2019 with double bachelor's degrees from RCAH and James Madison College, where she focused on social relations and policy, as well as with a minor in public relations from the College of Communication Arts and Sciences. During her time in RCAH, Williams has traveled across the globe to both study abroad and help communities in need. She was profiled in a story on RCAH's website in March (Arzelia Williams Forges Her Own Path). She also has interned at the RCAH Center for Poetry and worked for the Career Services Network.
A Detroit native, Williams has made the most of her time at MSU. Among her many adventures, she has traveled to Costa Rica to help build playing fields and gardens for school children, spent time in Dubai studying the effect of women's artistic programming on the economy, and volunteered in men's correctional facilities in Michigan, where she worked on poetry and creative arts workshops—all while excelling in a dual major and minor.
"She is selfless and hungry to learn—she shines a light on the unseen and unheard," said RCAH Professor Guillermo Delgado about Williams.
"I have learned a lot about how to seek out opportunities that will either utilize my current skill set or help to develop new skills that could be beneficial in the future," Arzelia said about her RCAH experiences. She translated this into her internship at Veterans United Home Loans in Columbia, Missouri, in the summers of 2018 and 2019. 
"Arzelia's potential stood out to us the moment we met her through MSU's career services," said Loreli Wilson, director of Inclusion and Social Impact Programs at Veterans United Home Loans. "At the career fair we attended, she shined with a level of professionalism and customer service that we knew immediately, she was someone we needed in our first Immersion class. She's brought us perspective and innovation from her experiences at MSU, and we could not be more proud of her achievements and honored to be a part of her journey."
Read more: MSU Today Student View: Arzelia Williams: When Perceptions Are Not Reality