RCAH Center for Poetry Announces Ninth Annual Balocating Prize for Poetry
February 26, 2019
Poetry entries will be judged by Tyehimba Jess and announced at the Spring Poetry Festival April 10, 2019.
The prize awards $500 to the selected student.
"It's not exactly Annie's poetry that's being commemorated, it's her love of the arts and of poetry in particular."
Kara Dempsey '19
The RCAH Center for Poetry at Michigan State University will be accepting submissions from undergraduate students in any major until Friday March 1, 2019. The Annie Balocating Prize for Poetry began in 2011 in honor of Annie Balocating (1979-2018), a poet and alumna of the former Residential Option in Arts and Letters (ROIAL) program at MSU.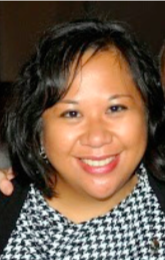 Laurie Hollinger, Assistant Director at the RCAH Center for Poetry, is one of the leads on the poetry prize.
"It's not exactly Annie's poetry that's being commemorated, it's her love of the arts and of poetry in particular, as well as her spirit of community and community involvement. She had a great love for poetry and for the ROIAL program, and served as the program's archivist as well. Annie, and now her family, continue to fund the prize, which celebrates and commemorates Annie as well as poetry."
After graduating, Balocating took her talents to Brooklyn, N.Y., where she co-founded the Rwanda Research Group. Her art and award winning research stemmed from this cause. Her passion was to utilize her talents to change the world, according to Hollinger.
Poetry entries will be judged by Tyehimba Jess, Pulitzer Prize-winning author of Leadbelly and Olio. The prize awards $500 to the winning student, and will be announced at the April 10, 2019, Spring Poetry Festival reading by Jess (pictured below).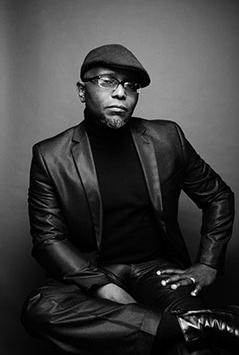 To enter, e-mail cpoetry@msu.edu, with the subject line "2019 Balocating Prize Entry," and attach a maximum of three poems and a cover sheet with your name, e-mail, and phone number. Poems must not identify you as the writer. There is no limitation to length and style of poem.
Full guidelines for the poetry prize are available at http://poetry.rcah.msu.edu/balocating-prize.html. 
The Residential College in the Arts and Humanities at Michigan State University is where students live their passions while changing the world. In RCAH, students prepare for meaningful careers by examining critical issues through the lens of culture, the visual and performing arts, community engagement, literature, philosophy, history, writing, and social justice. RCAH is situated in historic Snyder-Phillips Hall, where students learn and live together in a small-college setting, with all the advantages of a major university. For more information, visit rcah.msu.edu, email rcah@msu.edu, or call 517-355-0210.
Facebook https://www.facebook.com/RCAHMSU/ 
Instagram https://www.instagram.com/rcahatmsu/
Twitter https://twitter.com/RCAH_MSU
YouTube https://www.youtube.com/channel/UCpfDHNy0ws5nxgaL9v1xMGw