Cami Hancock Reviews Broadway Shows at Wharton
December 10, 2019
By RCAH Communications
Photo: Cami Hancock in New York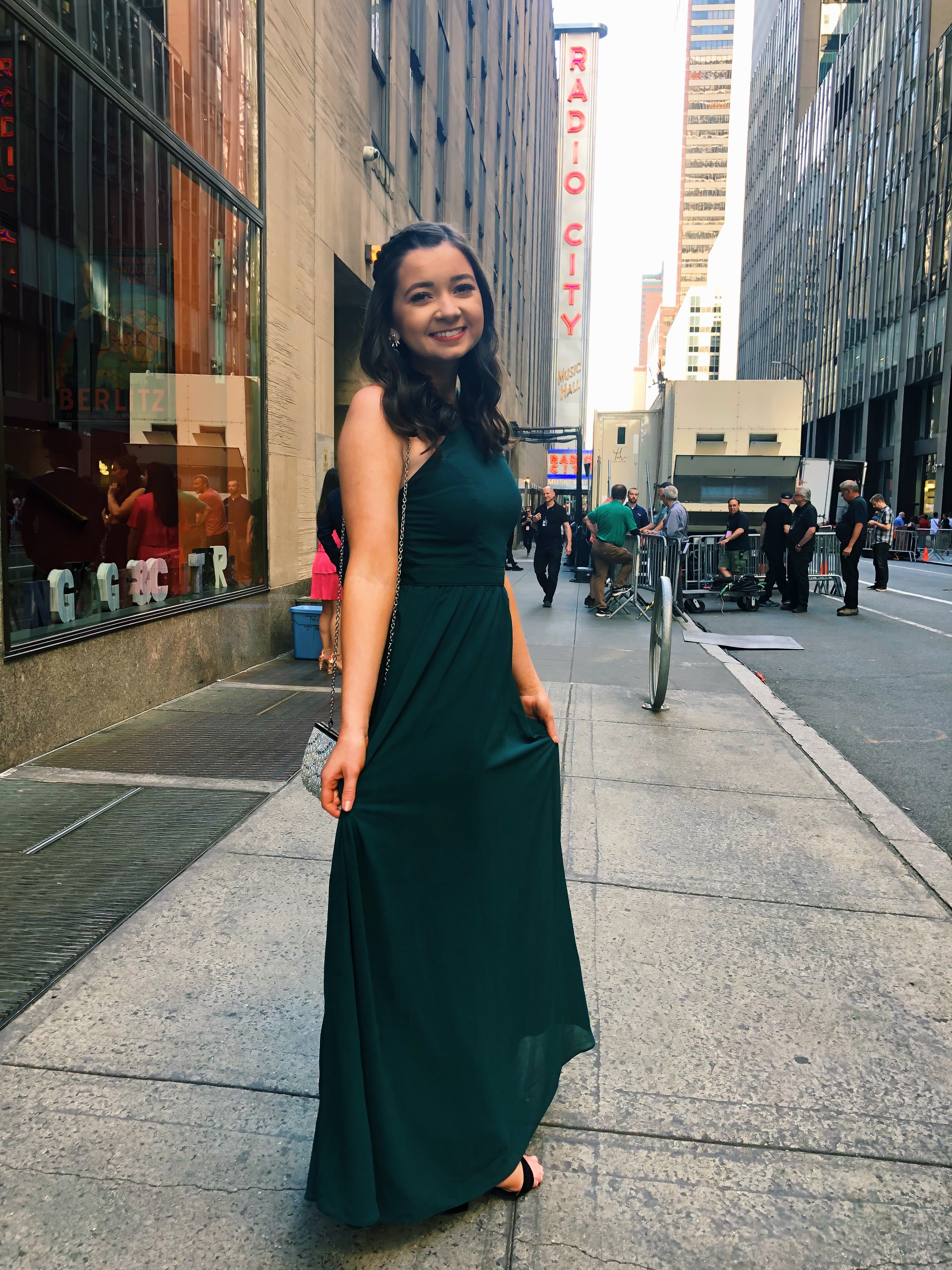 RCAH's Cami Hancock '21 is on the media list for shows at Wharton Center for Performing Arts, and she's writing about it for us in her blog "Curtain Call with Cami." Follow along and read her reviews of Broadway shows and interviews with performers visiting East Lansing. In her latest blog post, she reviews "Disney's Aladdin." 
This summer Hancock was an intern at Wharton. She blogged about her theatre experiences here and in New York, including meeting Josh Groban and going to the Tony Awards.
Read Cami's blog, and check back often: https://rcah.home.blog/cami-hancock/ 
The Residential College in the Arts and Humanities at Michigan State University is a unique living-learning community where students get the advantages of a small college liberal arts education and the opportunities of a major university. Students prepare for meaningful careers by examining critical issues through the lens of culture, the visual and performing arts, community engagement, literature, philosophy, history, writing, and social justice. RCAH's 100% placement rate for graduates over the past six years is the best at MSU. Visit rcah.msu.edu, email rcah@msu.edu, or call 517-355-0210.
Facebook https://www.facebook.com/RCAHMSU/  
Instagram https://www.instagram.com/rcahatmsu/
Twitter https://twitter.com/RCAH_MSU
YouTube https://www.youtube.com/channel/UCpfDHNy0ws5nxgaL9v1xMGw