Review: 'Break the Chain' Educates and Inspires
April 9, 2019
By Charlotte Baykian '19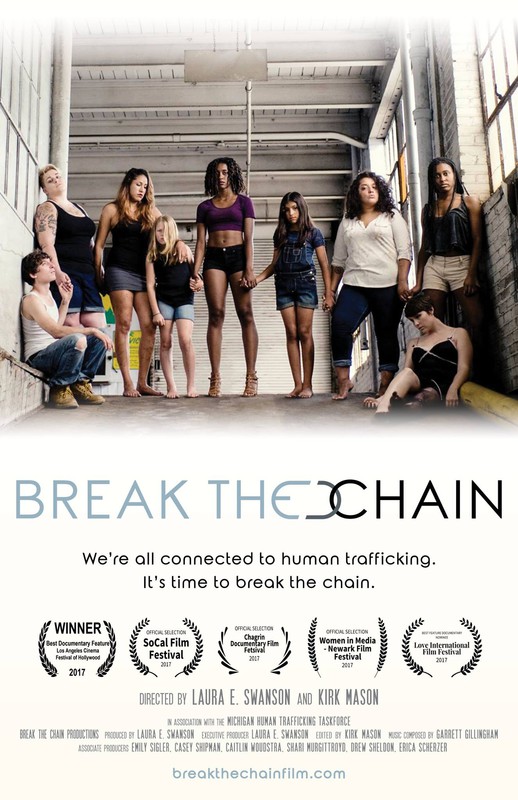 If the goal of Kirk Mason and Laura Swanson's documentary "Break the Chain" is to inspire audiences across the country to take action against the ongoing injustice of human trafficking, then these two Michigan State University alumni hit it out of the park. This film is an astounding example of what passion, empathy, and dedication can result in. 
The documentary sheds a spotlight on the omnipresent and far-too-often overlooked issue of human trafficking in Michigan. "Break the Chain" centers around two victims of human trafficking, Kwani and Debbie. Kwani is a survivor of labor trafficking who was enslaved for years in Ypsilanti as a child. Debbie is a sex trafficking survivor who was sold into the industry as a teenager in the Detroit area.
The two individuals bravely recount their stories in intimate interviews and, in the case of Debbie, visits to Detroit-area locations to show where she was housed while she was enslaved.
Mason, a 2014 graduate of the MSU's Residential College in the Arts and Humanities, and Swanson, a 2015 alumna of the College of Communication Arts & Sciences, excellently clarify some aspects of the topic, such as the misconception that only large cities provide a trafficking threat, or that sex trafficking is more prominent than other forms of human trafficking. Neither is true—the film explains clearly how human trafficking can happen in any place where someone may be willing to exploit the vulnerability of another.
While "Break the Chain" centers around the two survivors, several others involved in the issue of human trafficking in Michigan also were featured. The filmmakers took a hands-on approach by engaging with several people directly. Swanson hopped into the outreach van of Alternatives for Girls, a southwest Detroit non-profit organization that responds to girls and women in the community who are either engaged in the sex industry or at the highest risk of involvement. She rode with Alanna Gracy, the Safe Choices project manager at Alternatives for Girls, and learned about the group's work with women and girls involved in sex work.
"We don't want anything," says Gracy in the film. "We want to give them something, and we want them to know that if they want to talk, they can."
Figures such as U.S. Senator Debbie Stabenow, Jane White of the Michigan Human Trafficking Taskforce, and Bridgette Carr, director of the University of Michigan Human Trafficking Clinic, were also featured in the film. Along with several other researchers, government workers and non-profit founders, the film provides substantial expertise on a misunderstood topic.
"Break the Chain" lays out all of the facts and rumors of human trafficking in Michigan. It opens up a conversation about something that is, many times, overlooked and swept under the rug. It is educational, it is insightful, and it is inspirational.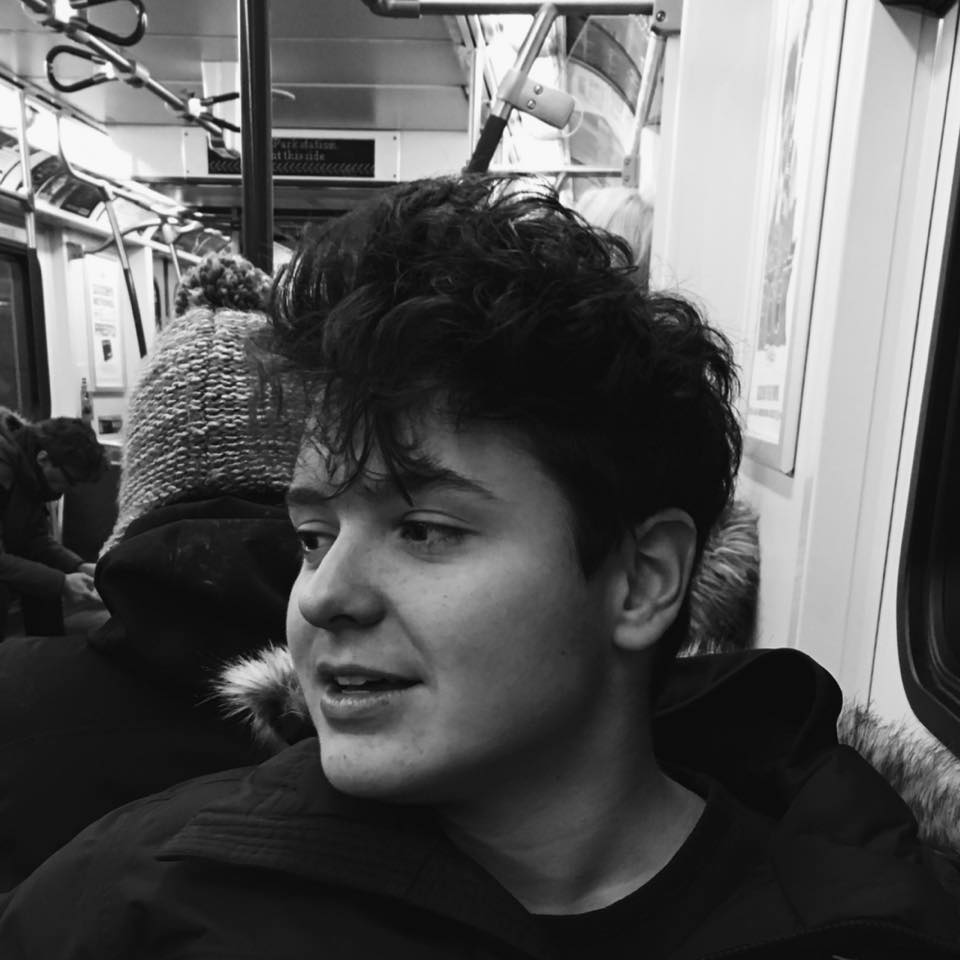 RCAH Communications Intern Charlotte Baykian is a senior majoring in the arts and humanities at RCAH and communications in the College of Communication Arts and Sciences. After graduating in May 2019, she plans to move to Chicago to pursue a career in communications.
Related 
Read an interview with Kirk Mason.
"Break the Chain" is available to rent or buy on Vimeo On Demand. Twenty percent of funds from purchase or rental go back to the survivors' individual anti-trafficking initiatives.
For a list of past and future screenings of "Break the Chain," or if you would like to host a screening, visit https://breakthechainfilm.com. 
The Residential College in the Arts and Humanities at Michigan State University is where students live their passions while changing the world. In RCAH, students prepare for meaningful careers by examining critical issues through the lens of culture, the visual and performing arts, community engagement, literature, philosophy, history, writing, and social justice. RCAH is situated in historic Snyder-Phillips Hall, where students learn and live together in a small-college setting, with all the advantages of a major university. For more information, visit rcah.msu.edu, email rcah@msu.edu, or call 517-355-0210.
Facebook https://www.facebook.com/RCAHMSU/ 
Instagram https://www.instagram.com/rcahatmsu/
Twitter https://twitter.com/RCAH_MSU
YouTube https://www.youtube.com/channel/UCpfDHNy0ws5nxgaL9v1xMGw