RCAH Student Iliana Cosme-Brooks '22 Reflects on her 2021 CREATE! Micro-Grant Award
October 6, 2021
Interview by Chrystel Lopez '23
Iliana Cosme-Brooks '22 received the CREATE! Micro-Grant for her textile project "Synonyms for, Symptoms of, Suffocation, Solitude."

The project was inspired by Cosme-Brooks' experience of isolation during the pandemic

Cosme-Brooks created a piece of wearable art to illustrate how it felt to be cooped up at home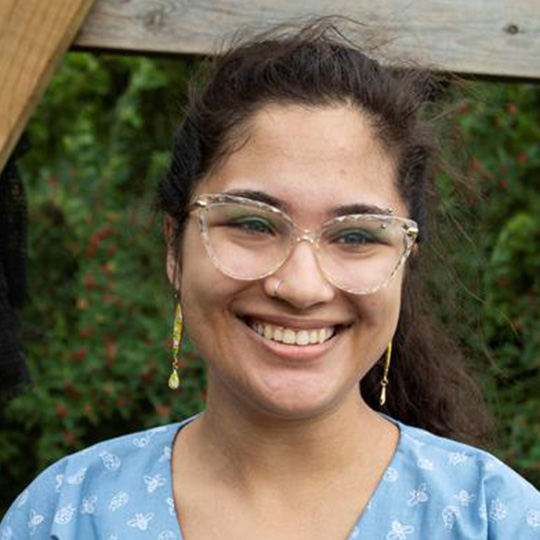 Senior Iliana Cosme-Brooks is one of 12 students selected to receive the College of Arts and Letters' $500 CREATE! Micro-Grant to fund her textile project "Synonyms for, Symptoms of, Suffocation, Solitude." The CREATE! Micro-Grant was created in response to the global pandemic, asking students to comment on COVID-19 through their art. Cosme-Brooks is a double major in the Residential College in the Arts and Humanities (RCAH) and Professional and Public Writing at Michigan State University.
Lopez: How did your love for art begin?
Cosme-Brooks: I have always been a maker, with a large part of my childhood spent designing hats and building props, and I had always wanted to learn how to make my own clothes. Then, in May 2020, after being home for a few weeks, I ordered some embroidery hoops. In July it was a sewing machine, in December it was yarn and crochet hooks, and most recently it's been knitting needles. I have never been much of a sweater person, but the yarn aisle at craft stores has always fascinated me, so I decided to add yarn-crafting to my growing arsenal of textile skills. The number of sweaters that were constructed during Zoom classes is more than my professors would have liked, but I was constantly inspired to learn more stitches and techniques.
Lopez: Where did you draw your inspiration from?
Cosme-Brooks:  When the CREATE! call for submissions came out for COVID-inspired/influenced art, I thought, "What better than to use what I learned during the pandemic to make an art project about it?" At that point I had only designed a few garments myself, and I was excited for the possibility of designing a piece of wearable art.
Lopez: What does this project represent to you?
Cosme-Brooks: This project means quite a bit, since it's figuratively and literally the biggest thing I've ever designed. The oversized, exaggerated sweater and accompanying mask, titled "Synonyms for, Symptoms of, Suffocation, Solitude" is meant to symbolize how I felt while cooped up at home. While I kept myself busy, I was pushing down feelings of hopelessness from watching the news and staring down computer screens full of strangers. I let friendships fall to the wayside as I threw myself into books, school, and crafts to keep my brain happy and distracted. The piece reflects these feelings by being oversized, uncomfortable, and difficult to move in, with the scratchy, eyeless mask, lack of shaping, and extra-long itchy cuffs. These are feelings that I don't think I would have fully recognized without the process of reflection that went into designing this piece.
Lopez: How has the grant money impacted your project?
Cosme-Brooks: I am happy [to say] that I was able to use the grant money to support local and WOC-owned yarn shops, instead of buying from larger craft chains. I would not have had the financial ability to make this piece in a socially-conscious way otherwise, so I am incredibly grateful I was able to do that.
Lopez: What was your reaction to winning the grant?
Cosme-Brooks: I was a bit shocked, since I submitted my application SUPER early, and I had nearly forgotten about the whole thing by the time I got notice of my win. My ideas for the project had changed quite a bit between applying and winning, including the addition of knitting to my repertoire, so I was excited to finally start stitching!
Lopez: In what ways has art influenced you throughout the pandemic?
Cosme-Brooks: I was both excited for and in need of learning crafts during the pandemic, but I didn't consider myself an artist until after I won the grant, when I was continually referred to as an "artist." Even now I grapple with the title, kind of like when the debate was happening over if photography was considered "art" or not. I have been making things my whole life, and I just saw this as another medium. I guess I came out of quarantine as an artist, of sorts.
Still weird to think about, but I'm working on it.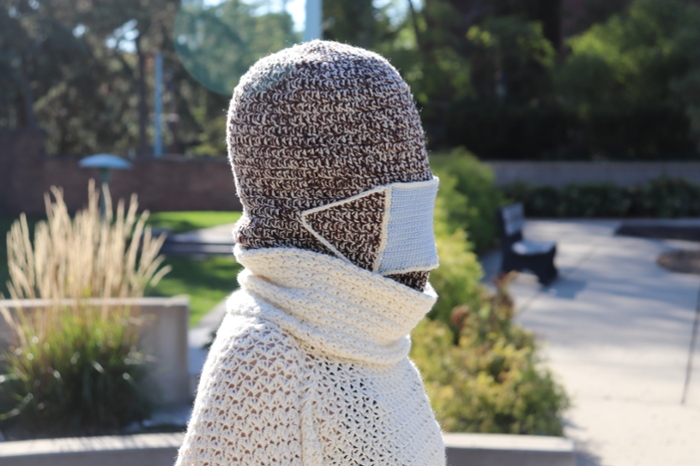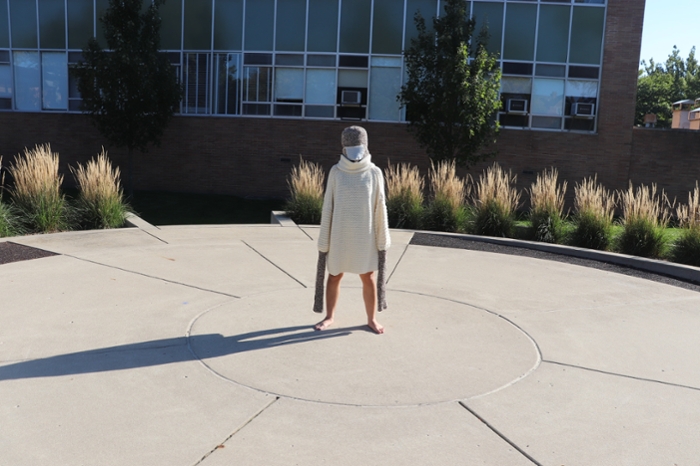 The Residential College in the Arts and Humanities at Michigan State University is a unique living-learning community offering the advantages of a small college liberal arts education and the opportunities of a Big Ten research university. Students prepare for meaningful careers by examining critical issues through the lens of culture, the visual and performing arts, community engagement, literature, philosophy, history, writing, and social justice. RCAH's 99 percent placement rate for graduates over the past eight years is the best at MSU. Visit rcah.msu.edu, email rcah@msu.edu, or call 517-355-0210.

Facebook https://www.facebook.com/RCAHMSU/ 

Instagram https://www.instagram.com/rcahatmsu/ 

Twitter https://twitter.com/RCAH_MSU 

YouTube https://www.youtube.com/channel/UCpfDHNy0ws5nxgaL9v1xMGw