Stephen Esquith Steps Down as RCAH Dean; Dylan Miner Recommended as Interim Dean
June 3, 2021
By RCAH Communications 
After serving for more than 14 years as the inaugural dean of the Residential College in the Arts and Humanities (RCAH) at Michigan State University, Stephen L. Esquith has announced his decision to transition back to the RCAH faculty, effective June 30. RCAH Professor Dylan Miner has been recommended as interim dean. Pending Board of Trustees approval, his appointment will be effective July 1, 2021.
Esquith, who will be on research leave in 2021-2022 before returning as a faculty member in RCAH in fall 2022, began serving as RCAH's dean in 2007.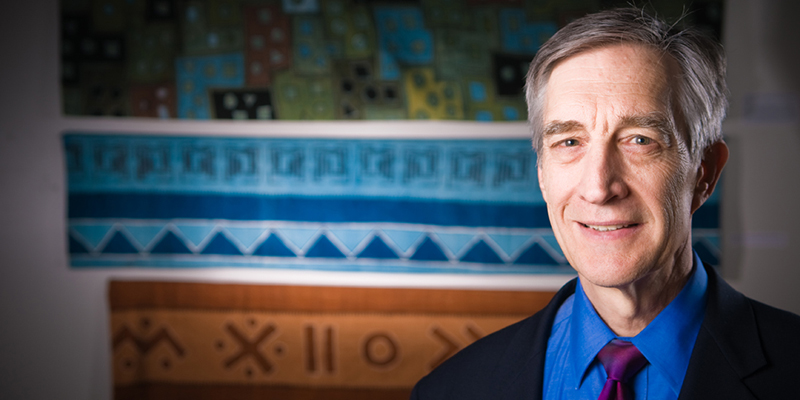 "During Dean Esquith's tenure, RCAH has supported unique programs and engagement initiatives that enrich student experiences, locally and globally," said MSU Provost Teresa K. Woodruff, Ph.D. "We are grateful for his conscientious and commendable service to RCAH as founding dean and wish him all the best in his return to faculty."
As a unique living-learning community, RCAH under Esquith has evolved as a leader in using the arts and humanities to engage communities and inspire cultural understanding, social justice, equity, and change for the common good. During that time, RCAH has been recognized for its unique educational programming on campus and abroad; graduate placement; community engagement and partnerships; diversity, inclusion and equity (DEI) initiatives; fundraising and alumni engagement; and the accomplishments of members of the RCAH community.
RCAH students, faculty, and alumni have been recognized for a variety of achievements. In the past two years alone, recognition includes two faculty Fulbright awards, four alumni Fulbright awards, an MSU Teacher-Scholar Award, the Honors College Teaching Award, an MSU Global Spartan Award, an MSU Inspirational Woman Award, and the Poetry Society of America's Rabinowitz Award, as well as an array of publications and other activities.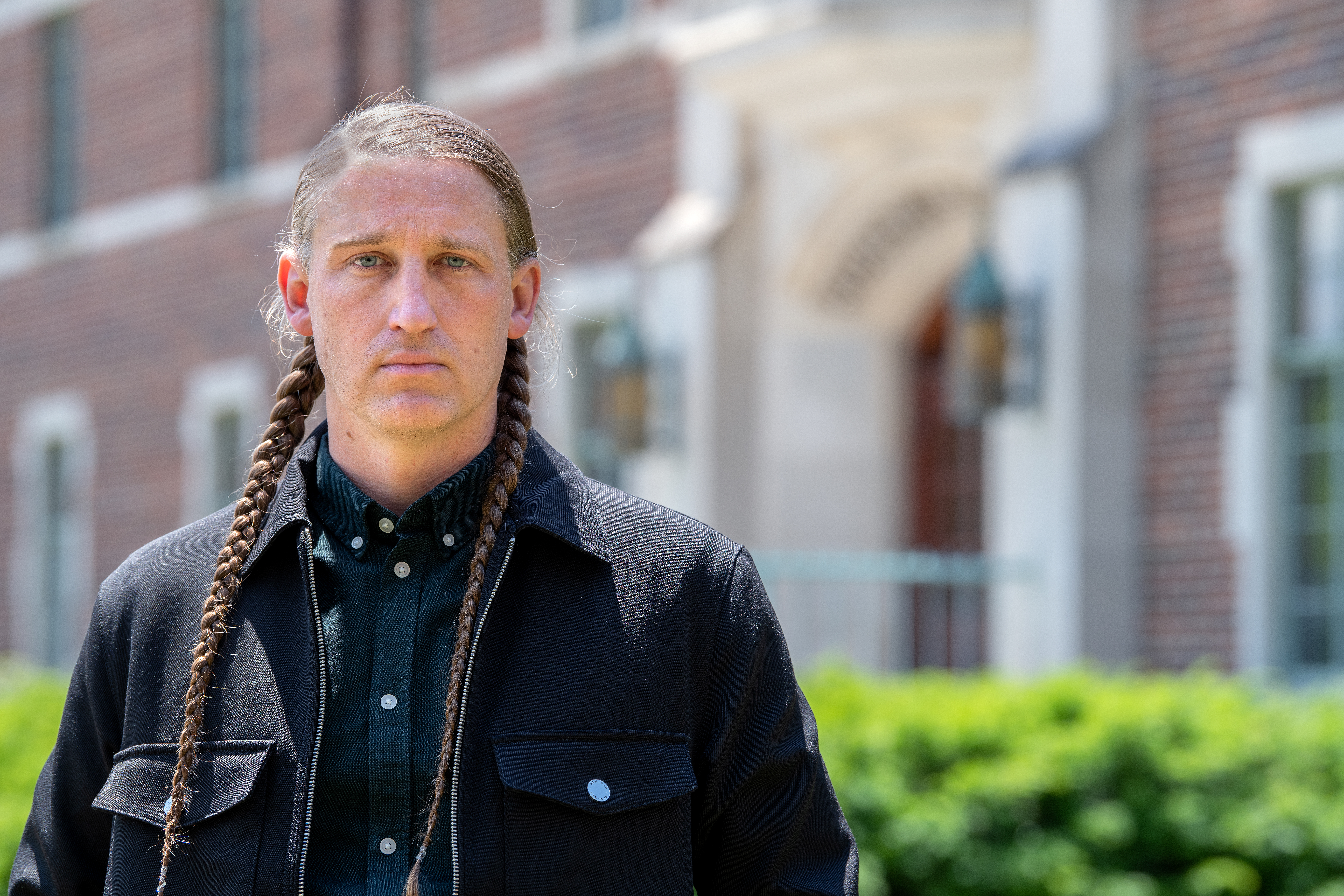 For the past eight years, RCAH graduates have had an MSU-best 99 percent placement rate into jobs and graduate/professional school. The College enjoys the highest MSU donor giving rate for alumni and exceeded its Empower Extraordinary goal by more than 400 percent.
Diversity, equity, and inclusion have remained key priorities and lived commitments for RCAH during Esquith's leadership, with currently 32 percent of students people of color; one-third of the tenure-system faculty people of color, and half women. Among many other initiatives, RCAH has been holding monthly racial healing circles for faculty and staff, and recently landed a Creating Inclusive Excellence Grant for MSU's three residential colleges to increase diversity, equity, and inclusion initiatives.
Unique programming established during Esquith's tenure includes the RCAH Program on Sustainability in Costa Rica and the newer Peace Engineering Initiative, both now in close collaboration with the College of Engineering; the Network for Global Civic Engagement; Peacebuilding in Mali in collaboration with the African Studies Center and the College of Agriculture and Natural Resources; work-study programs for adjudicated youth from the Lansing Family Courts; on-site courses for adults incarcerated in Michigan Correctional Facilities; the Arca Press and Wheelbarrow Books MSU Press imprints; and the RCAH Center for Poetry. 
RCAH has sustained countless community partnerships with local and international organizations, including locally Peckham, Inc., the Lansing Public Schools, the Refugee Development Center, Reach Art Studio, the Allen Neighborhood Center, and many others.
"RCAH was built upon a set of interdisciplinary values that have provided the College with continuity and purpose through challenging times for MSU and the country as a whole, said Esquith. "RCAH students, faculty, staff, alumni, and community partners have been able to find common ground across the arts and humanities because they tell the stories that define who we are as a people vividly, don't shy away from the truth, look beyond what is to what can and should be, and do this with humor and humility. Being in the company of people who live their learning in these ways has been truly a pleasure and a privilege."
A two-time Fulbright recipient, Esquith received the MSU Beal Outstanding Faculty Award in 2020, the Honors College Distinguished Contributions to Honors Students Award for 2008-2009, and the 1984 MSU Teacher-Scholar Award. As his Beal Award citation noted, "Esquith is one of the rare academics whose research, innovative and dedicated teaching, and inspiring leadership are inextricably intertwined with humor, humanity and ethical and political commitments to making the world a better, more peaceful and democratic place."
In his return to faculty, Esquith plans to teach and continue his work with the RCAH Peacebuilding Project in Mali, where he regularly works with the Malian Truth, Justice, and Reconciliation Commission on Peacebuilding Project and has taught peacebuilding at the Ecole de Maintien de la Paix.
Pending Board approval, RCAH will be led by Miner as interim dean beginning on July 1.
"As director of American Indian and Indigenous Studies, Dr. Miner has cultivated administrative skills that will serve him well as he moves into the interim dean role," said Woodruff. "He is committed to curriculum development, student success, and diversity, equity, and inclusion – serving on the university's Diversity, Equity, and Inclusion Steering Committee at the request of President Stanley. Dr. Miner's academic achievements, administrative experience, and institutional engagement are all reasons I believe he will be a transformative leader during this next period of growth for the college."
An RCAH professor, Miner is an artist, activist, and scholar who earned his Ph.D. in art history from the University of New Mexico. His book Creating Aztlán: Chicano Art, Indigenous Sovereignty, and Lowriding Across Turtle Island was published by the University of Arizona Press. Miner's scholarly writing also has been published and distributed by Duke University Press, Yale University Press, Washington State University Press, University of Pittsburgh Press, Oxford University Press, Michigan State University Press, University of Arizona Press, and University of Toronto Press, among others.
"I am honored to serve as interim dean of RCAH, an impassioned community of students, faculty, staff, community partners, alumni, and many others," Miner said. "Over the past 14 years, RCAH has demonstrated an unmistakable dedication to arts and humanities education within a residential college at a top research university. As I move into this role, I will work collaboratively with RCAH and University communities to ensure that the College remains committed to the liberal and creative arts in the service of social justice and equity."
As an artist, Miner has hung more than two dozen solo art exhibitions and participated in more than 115 group exhibitions. His most recent solo exhibition was entitled These Conditions Can Be Changed. Born and raised in Michigan, he is a citizen of the Métis Nation of Ontario. 
The Residential College in the Arts and Humanities at Michigan State University is a unique living-learning community offering the advantages of a small college liberal arts education and the opportunities of a Big Ten research university. Students prepare for meaningful careers by examining critical issues through the lens of culture, the visual and performing arts, community engagement, literature, philosophy, history, writing, and social justice. RCAH's 99 percent placement rate for graduates over the past eight years is the best at MSU. Visit rcah.msu.edu, email rcah@msu.edu, or call 517-355-0210.
Facebook https://www.facebook.com/RCAHMSU/
Instagram https://www.instagram.com/rcahatmsu/
Twitter https://twitter.com/RCAH_MSU
YouTube https://www.youtube.com/channel/UCpfDHNy0ws5nxgaL9v1xMGw