RCAH Senior Will Take Over Instagram November 15
November 12, 2019
By RCAH Communications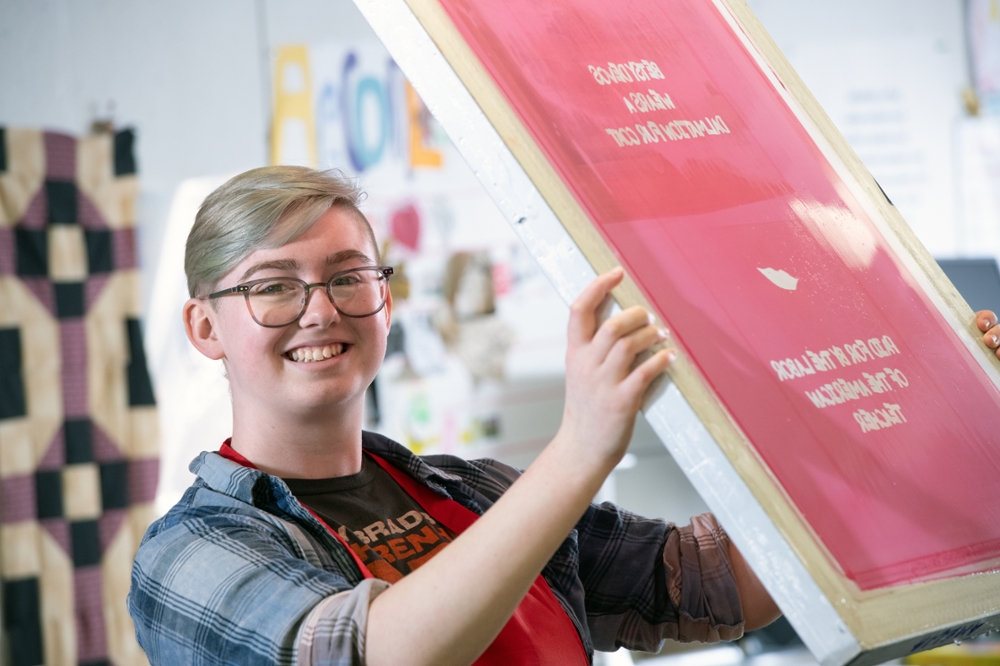 RCAH student Amelia Herron '20 will be taking over MSU Admissions' Instagram story on Friday, November 15, answering incoming students' questions about campus life as well as about RCAH, the Residential College in the Arts and Humanities at MSU. 
"I'm really excited, I've never done an Instagram takeover before," Herron said. "I'm a little nervous, but I'm always excited to talk to people about my college journey." 
Herron, a Manchester, Michigan native, is majoring in arts and humanities from RCAH and is also obtaining a minor in Museum Studies. In RCAH, she works as a creative consultant with both the Language and Media Center and the RCAH Art Studio. She is currently an intern for the RCAH Communications Office, as well as a communications intern at the MSU Museum. After graduation, she is planning on attending graduate school to obtain a master's degree in Library Science. 
Follow MSU Admissions on Instagram at @msuadmissions to follow her story.
The Residential College in the Arts and Humanities at Michigan State University is where students live their passions while changing the world. In RCAH, students prepare for meaningful careers by examining critical issues through the lens of culture, the visual and performing arts, community engagement, literature, philosophy, history, writing, and social justice. RCAH is situated in historic Snyder-Phillips Hall, where students learn and live together in a small-college setting, with all the advantages of a major university. For more information, visit rcah.msu.edu, email rcah@msu.edu, or call 517-355-0210.
Facebook https://www.facebook.com/RCAHMSU/  
Instagram https://www.instagram.com/rcahatmsu/
Twitter https://twitter.com/RCAH_MSU
YouTube https://www.youtube.com/channel/UCpfDHNy0ws5nxgaL9v1xMGw