MSU Michigan Traditional Arts Program Honors the 2021 Michigan Heritage Awardees
September 9, 2021
By RCAH Communications
The Michigan Traditional Arts Program of Michigan State University will award honorees in its annual program celebrating cultural heritage in Michigan, the 2021 Michigan Heritage Awards, on September 11, 2021 at 6:00pm during a virtual Zoom ceremony.
The event details can be found on the Facebook event page: https://www.facebook.com/events/188003249925780/
The event Zoom link can be found here: https://msu.zoom.us/j/94648890200
Michigan Heritage Awards (MHA) are the state's highest distinction to honor individuals who continue their family, community, or cultural traditions with excellence and devotion. The awards were decided following a thorough review by an independent panel of three folklife, community arts, and cultural scholars and educators. "The Michigan Heritage Awards are presented each year to honor master tradition bearers in Michigan who continue the folk traditions of their families and communities through practice and teaching," explains Marsha MacDowell, Director of the Michigan Traditional Arts Program.
Receiving a 2021 Michigan Heritage Award for their traditional arts achievements are:
Anny Hubbard (left) of Sault Ste. Marie (Chippewa County), for birch bark cut out work.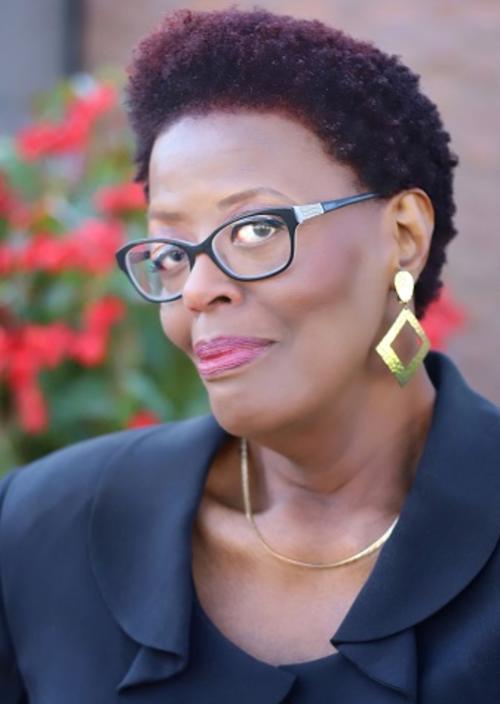 Dr. Deborah Smith Pollard (right) of Detroit (Wayne County) for community leadership in African American gospel music radio, concert promotion, and education.
"The attention and honor extended to these artists through the Michigan Heritage Awards are important not only to them but to all of us who cherish the state's cultural heritage," explains MacDowell. MHA Coordinator Micah Ling notes, "We seek nominations from around the state so that the awards continue to reflect the great diversity of skills, ethnicities, and cultural backgrounds of Michiganders. It is a true delight each year to learn more about our home and its people."
The Michigan Traditional Arts Program is a statewide program "to advance cross-cultural understanding and equity in a diverse society through the documentation, preservation, and presentation of traditional arts, folklife, and everyday culture in Michigan." MTAP is headquartered at MSU's Residential College in the Arts and Humanities and is supported by MATRIX: Center for Digital Humanities and Social Sciences, MSU's Office of University Outreach and Engagement, and the Michigan State University Museum. The 2021 Michigan Heritage Awards Program is also supported by the National Endowment for the Arts.
Learn more here: http://traditionalarts.msu.edu/ or by contacting the Michigan Traditional Arts Program at msu.mtap@gmail.com or (517) 353-5526.