Kianna Delly wins 2020 MSUFCU RCAH Dean's Choice Award
May 25, 2020
RCAH student Kianna Delly wins the MSUFCU RCAH Dean's choice Award.
As an organizer and student coordinator for Grit, Glam, and Guts, Delly displayed a strong sense of leadership and involvement in community engagement.
The winner of the award receives $2,500 along with recognition within the RCAH community.
By Chrystel Lopez '22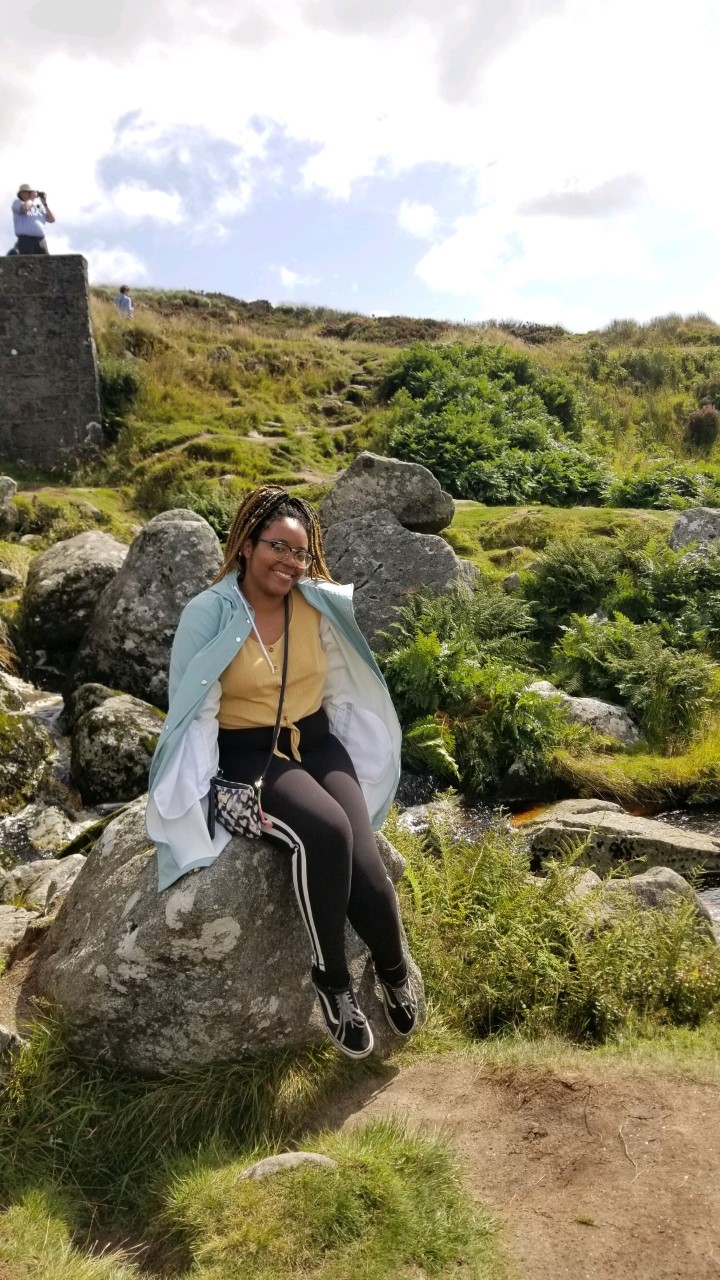 Kianna Delly '22, a dual major in the Residential College in the Arts and Humanities (RCAH) and English at Michigan State University, has been announced as the recipient of the MSUFCU RCAH Dean's Choice Award this spring for her outstanding achievements with the Snyder-Phillips-based summer camp Grit, Glam, and Guts (GGG), a local social development program for young girls. Delly works to organize the program during the summer and is a student coordinator for the camp as well.
"As one of the student coordinators for last year's camp, I was able to watch the girls get to know each other," Delly said.
She explained that it was a touching experience being able to see the campers work together to build strong bonds.
"It showed me how important having a strong sense of sisterhood and community is," Delly said.
According to Professor Kevin Brooks, RCAH Academic Specialist for Diversity and Civic Engagement, the Dean's Choice Award is meant to recognize a student's participation and innovation within community engagement. The recipient receives a $2,500 award, along with their achievements highlighted throughout RCAH.
"Kianna's work with Grit, Glam, and Guts afterschool programming, summer conferences, and residential programs demonstrated an increased leadership responsibility in assisting the young women with improving their health, wellbeing, and educational opportunities to maximize their fullest potential," Brooks said.
For Delly, an aspiring author, the honor of winning the prestigious award allowed her to reflect on her experience with GGG and community engagement.
"I was able to acknowledge how my work with the organization has helped me to grow as a leader and a person," she said.
The Residential College in the Arts and Humanities at Michigan State University is a unique learning community offering the advantages of a small college liberal arts education and the opportunities of a major university. Students prepare for meaningful careers by examining critical issues through the lens of culture, the visual and performing arts, community engagement, literature, philosophy, history, writing, and social justice. RCAH's 100% placement rate for graduates over the past six years is the best at MSU. Visit rcah.msu.edu, email rcah@msu.edu, or call 517-355-0210.
Facebook https://www.facebook.com/RCAHMSU/  
Instagram https://www.instagram.com/rcahatmsu/
Twitter https://twitter.com/RCAH_MSU
YouTube https://www.youtube.com/channel/UCpfDHNy0ws5nxgaL9v1xMGw