New Theatre Professor Laura MacDonald Joins the RCAH Cast
November 25, 2019
Professor Laura MacDonald Changes the "Arts" in "Arts and Humanities"

RCAH welcomes a new, worldly professor to integrate theatre into the curriculum

MacDonald's new class interacts with established musical writers and composers
By Chrystel Lopez '22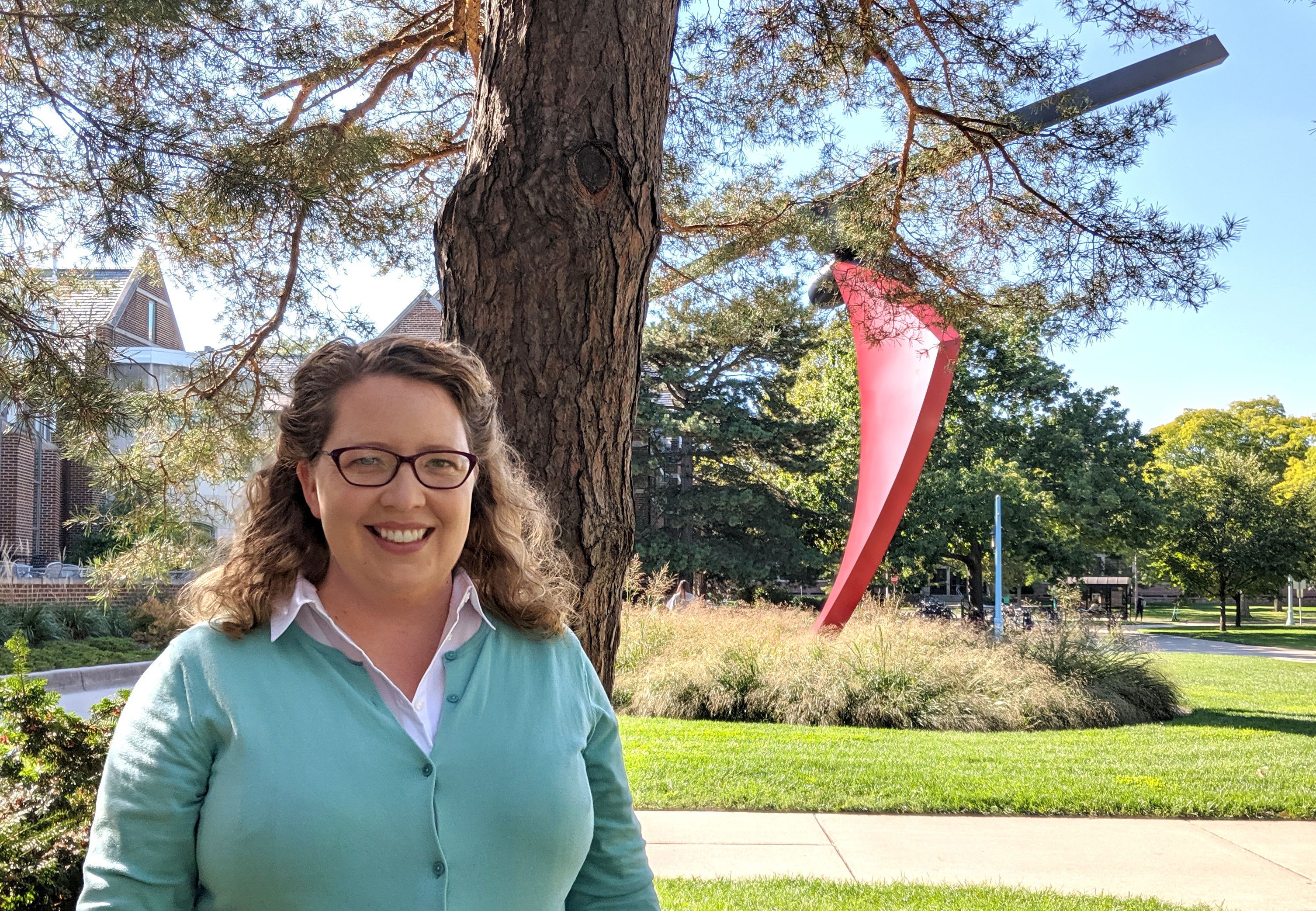 The spotlight shines bright on new RCAH professor Laura MacDonald, who is delivering the world of theatre to RCAH students with a variety of courses.
Her fall semester course, RCAH 315: Building Musical Theatre Worlds, brings students to live theatrical productions for a hands-on learning approach. The course covers dramaturgy, the world of a play or a musical, and students are looking into how the different elements of theatre work in order to visualize a fictional world. Perhaps most exciting, students collaborate with writers and composers in New York to further develop their musicals from a viewer's perspective.
"In this course, we're interested in not just how the theatre is building that world, but how the audience experiences it," MacDonald said.
In the spring semester, MacDonald is teaching a course on fan culture, examining the ways in which fans of film, theatre, literature, television, and music overcome linguistic differences and geographic distance to engage with the works they love. She also is offering an introduction to acting class. 
Before coming to MSU this fall, MacDonald taught in the United Kingdom and the Netherlands and held fellowships in South Korea and China. She taught at the University of Portsmouth and lived on the English Channel, where "you could see France on a clear day," she said. 
Many MSU students find Michigan to be a shivering wasteland and couldn't fathom moving from someplace so seemingly magical to someplace so… Midwestern. However, MacDonald—a Halifax, Nova Scotia native—finds joy in her new home. 
"Here, I can go to Chicago for the weekend or go to Detroit, so it's nice to still have access to big cities," MacDonald said. "The Midwest is very different. There's a lot more space. I'm really happy to work in a beautiful campus with so many trees."
MacDonald's previous university was young and focused on preparing students for the workforce. Her students were solely musical theatre majors and focused on the practical side of musical theatre. This is why MacDonald came to RCAH—to explore other ways to teach about the intricacies of her field. 
"I was looking for a more interdisciplinary job because I've studied a lot of different subjects and I like to be able to deal with them on a regular basis," MacDonald said, who earned a Ph.D. in American Studies from the University of East Anglia. She also holds a master's in drama from the University of Toronto; a master's in international and European politics from the University of Edinburgh; and a bachelor of journalism with combined honors in theatre from the University of King's College in Halifax.
When MacDonald was being interviewed, her hands-on theatre workshop impressed RCAH professors and students alike. Faculty have described her as well-read, curious, and engaged according to Joanna Bosse, the RCAH associate dean who headed her search committee.
"She's just wicked smart," Bosse said. "During her interviews, even during the dinner with her, one of my colleagues said, 'I feel like I'm so much smarter just having had a meal with her,' and I felt the same way."
Now that MacDonald is here, students with a passion for theatre and the arts and humanities, in general, have many great opportunities to dive headfirst into the field. 
"I want to be thinking about languages and history and global cultures and societies. RCAH seemed like an ideal place with students who have a wide range of interests," MacDonald said.
The Residential College in the Arts and Humanities at Michigan State University is a unique living-learning community where students get the advantages of a small college liberal arts education and the opportunities of a major university. Students prepare for meaningful careers by examining critical issues through the lens of culture, the visual and performing arts, community engagement, literature, philosophy, history, writing, and social justice. RCAH's 100% placement rate for graduates over the past six years is the best at MSU. Visit rcah.msu.edu, email rcah@msu.edu, or call 517-355-0210.
Facebook https://www.facebook.com/RCAHMSU/  
Instagram https://www.instagram.com/rcahatmsu/
Twitter https://twitter.com/RCAH_MSU
YouTube
https://www.youtube.com/channel/UCpfDHNy0ws5nxgaL9v1xMGw