Welore Tamboura: Sending a Message of Peace in Every Language
February 12, 2020
Welore Tamboura, RCAH Visiting Professor and Language Fellow, is RCAH

's first full-time visiting professor for an entire academic year.
Tamboura hopes to create a degree program at her university in Mali focusing on peace education.
She also is pursuing post-doctoral research and teaching, working with RCAH Professor India Plough's ILO students.
By Amelia Herron '20
Welore Tamboura, the first full-time visiting professor in the Residential College in the Arts and Humanities (RCAH) at Michigan State University, embraces the notion of giving back where her positive influence will make an impact.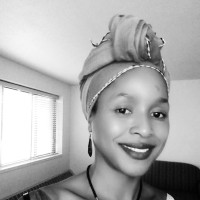 Tamboura, who came from the northern part of Mali and moved to France to go to school when she was 16, earned her Ph.D. in Information and Communication Sciences from the University of Grenoble-Alpes in France. Shortly afterward, she came to a realization: She needed to help people in her home country.
"I decided, 'Stop, Welore, you have to go back to your own country,'" she said in a recent interview. "I love France—I really love France—and I enjoyed my life in France. But it was too easy for me. I just had to wake up in the morning and go to work; that was all I had to worry about in France."
Tamboura said that she didn't feel like her work in France was making a difference in the world.
"I was not feeling very good," she explained. "When I work with teenagers in Mali, I'm feeling helpful," she said. "But in France, I'm feeling that they do not need me. In Mali, I feel that people need me. I have a goal when I wake up every morning."
Tamboura, who believes that information and communication technologies should be used as a tool for social change, returned to Mali to teach at the University of Letters and Humanities at Bamako (ULSHB). One of her personal goals is the creation of a degree program in peace education at ULSHB. She would like to educate a generation of leaders who can help transform Mali into a peaceful society.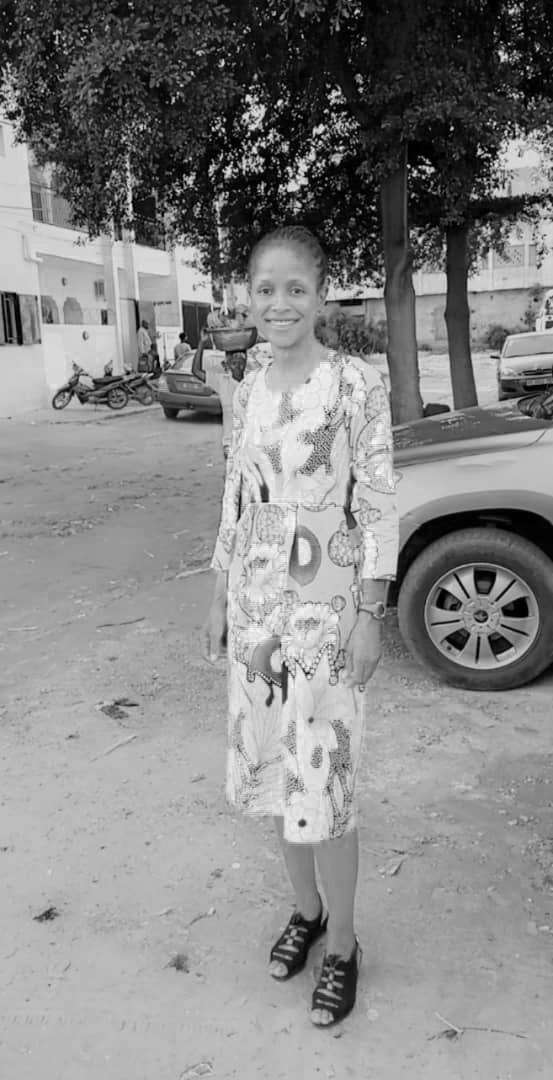 One of her key partners has been RCAH Dean Stephen Esquith, who frequently works with education groups and NGOs in Mali. This is one of the main reasons Tamboura wanted to come to the United States: to continue working with Esquith and RCAH students on peace initiatives that she can bring back to Mali. With the information she gains from her time here, Tamboura will be able to mentor young educators and researchers in Mali on peace education. She is a Visiting Professor and Language Fellow in RCAH through MSU's Alliance for African Partnership.
Esquith said he is excited to have Tamboura in RCAH.
"RCAH benefits from having her here because she is a young, energetic scholar who is fluent in at least four languages working with our students," he said. "She's excited to be in a residential college where the whole person is valued."
In Mali, Tamboura said, there is very little communication between governmental, international, and university-run peace organizations. Tamboura believes that fostering communication among them is critical, especially for university students. She explained that university students will often either work for these organizations after graduation and therefore it is important to create connections that will allow for better, more effective peace-making opportunities.
With the establishment of a peace and justice degree at ULSHB, Tamboura said she would like to help cultivate this connection between governmental, international, and university-led peace organizations.
Technology is more accessible than ever in many places across the globe, and Mali is no exception, Tamboura explained. Smartphones are very common--even more so than in America. Capitalizing on this smartphone proliferation, Tamboura believes that she can help make peace education more accessible to the whole country, as well as allow for less traditional learning environments.
Life isn't all academics for Tamboura, however. In her free time, she enjoys sports, specifically soccer, running, yoga, observing nature, and reading. She loves French literature and particularly 19th century authors. One of her favorite authors is Victor Hugo, who penned Les Miserables, which she enjoys in the original French—one of the many languages in which Tamboura is fluent.
Yoga is an interest that Tamboura said she is excited to share with others in East Lansing, and she attends yoga classes.
As an RCAH Language Fellow, Tamboura is working with RCAH Professor India Plough and her students in the RCAH Integrated Language Option (ILO) courses. Tamboura said these courses have helped her in many ways: They are another form of unconventional learning, which she hopes she can take back to Mali in order to allow students there to learn in a way they hadn't previously.
Mali has 15 recognized languages within the country, Tamboura notes. She said she hopes her work here will help her communicate better.
"We can send this message of peace in every language," Tamboura said.
The Residential College in the Arts and Humanities at Michigan State University is a unique living-learning community where students get the advantages of a small college liberal arts education and the opportunities of a major university. Students prepare for meaningful careers by examining critical issues through the lens of culture, the visual and performing arts, community engagement, literature, philosophy, history, writing, and social justice. RCAH's 100% placement rate for graduates over the past seven years is the best at MSU. Visit rcah.msu.edu, email rcah@msu.edu, or call 517-355-0210.