RCAH Runs in the Family
March 30, 2021
There have been more than a dozen siblings who've attended RCAH.

Despite age differences and a wide array of interests, for these duos, the College brought them closer together

"The things I was learning influenced her to want to seek out those experiences as well," one sibling said.
By Chrystel Lopez '22
In a college as small as RCAH, peers soon begin to feel like family. But what happens when your peers are your family? 
For many of the siblings who have attended the Residential College in the Arts and Humanities at Michigan State University over the years, the College has brought them even closer together.
"As kids, we were never super close because of our age difference," said Chelsea Kinjorski of her sister, Samantha. "But that whole college application process really brought us closer together, even though I was living so far away." Chelsea graduated in RCAH's first graduating class in 2011, and Samantha graduated in 2017. 
Samantha added that her going to RCAH "is when we really became closer."
What are the chances of two siblings being in RCAH together? Well, it's more likely than you think. In fact, according to Director of Alumni Relations Kate McGormely, there have been 16 sibling pairs (and at least two sets of cousins) since RCAH's founding in 2007.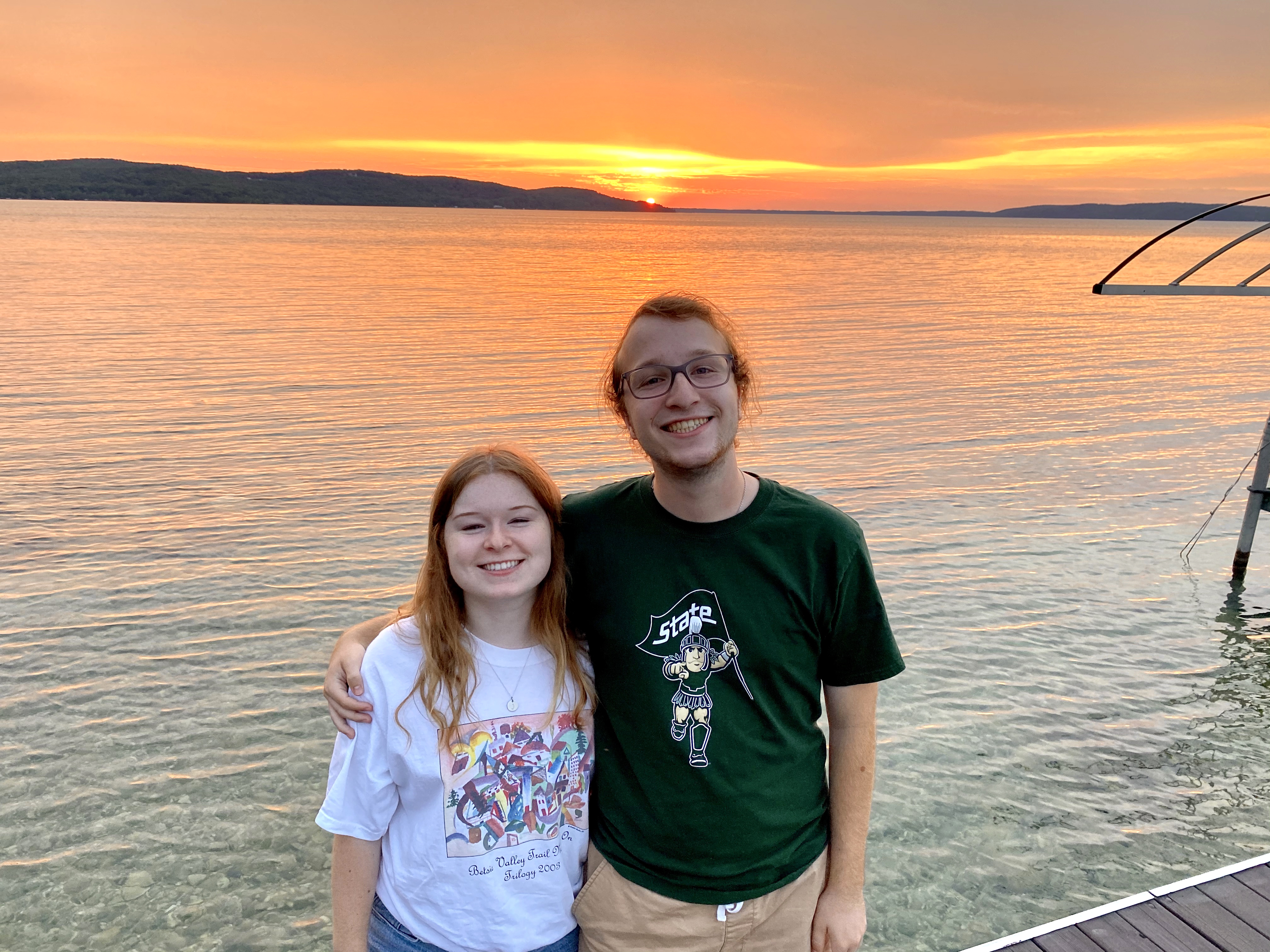 For siblings and current students Sophia Jozwiak '21 and Jackson Jozwiak '24, MSU was in their blood. Not only did their parents go to MSU, but they met there as well. It was a no-brainer that they would attend. When Sophia started RCAH her freshman year, she inspired Jackson to follow in her footsteps. 
Jackson said that he wasn't too sure of RCAH at first, fearing that he had to be "super artsy" in order to join. He didn't see himself that way, but soon realized that in RCAH, he could be whoever he wanted to be. 
"The more I looked into it, the more I thought RCAH would fit me, because of the variety of career paths it has," Jackson said. "Even now I still don't know what I want to do professionally, so having all of these options is really nice."
This year, with Sophia completing her senior year online and Jackson starting his freshman year, their college experience hasn't been what they expected.  
"We were hoping that it would be the kind of situation where we would run into each other in Sny-Phi," Sophia said about RCAH's home of Snyder-Phillips Hall. But because of the ongoing COVID-19 pandemic, that isn't something they were able to do. 
However, they still engage with each other and the College in other ways. In fact, when the siblings were interviewed for this article, they both joked that they had just seen each other in a Zoom meeting for RCAH Council two days earlier.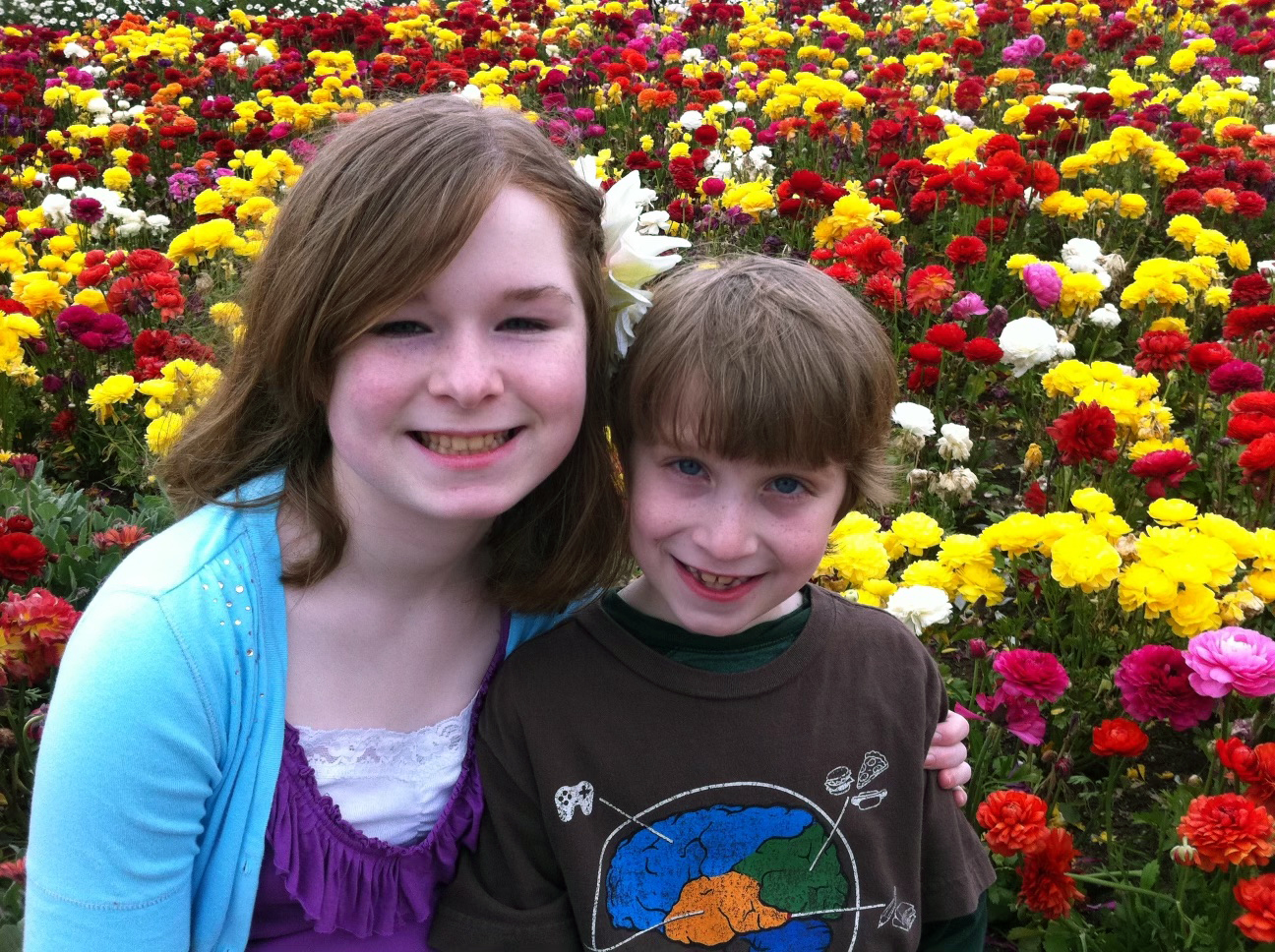 "I probably wouldn't have thought about joining RCAH Council, but Sophia really pressured me," Jackson said with a laugh.
"It is nice to be able to talk to each other about professors and people around RCAH," Sophia said. "It's like getting a bonus friend." 
Despite feeling like she may be missing out on some senior traditions while doing school online, Sophia said that she still appreciates the time she was able to spend in person in Sny-Phi. Although Jackson hasn't been able to have those experiences yet, he is still glad that he chose RCAH. 
"I'm seeing my friends' experiences of not being in a residential college of any sort and they don't have that sense of community," Jackson said. "All my RCAH classes are synchronous we see each other at least once a week. They're small classes and we have ways of interacting outside of class. It makes it feel like we're together, even though we're apart."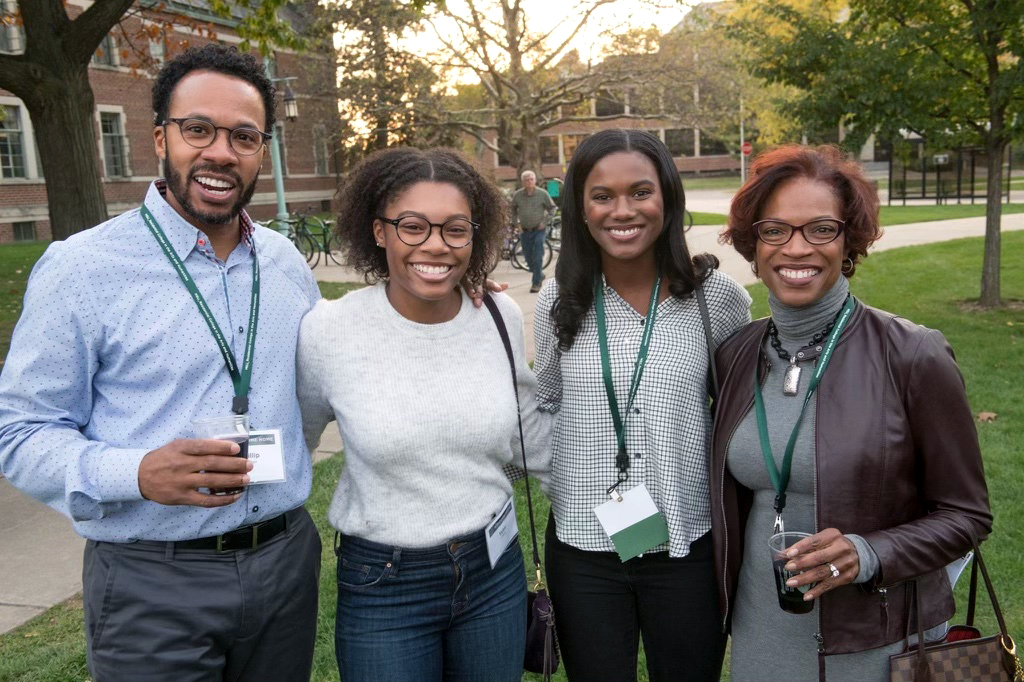 McGormley said RCAH is often referred to as a family, in part because it is small, connected, and inclusive.
"It's not often that siblings so willingly follow in their older siblings' footsteps," she noted. "As a college we are grateful to these families—and we can't wait to add more to the list!"
For siblings Laura Collier '16 and Tylor Collier '20, the connection with MSU runs deep within the family, as well. Their parents were Spartans and ingrained in them a lot of RCAH-esque ideals and morals from a young age. Both siblings said that their parents were service-oriented and taught them about the importance of working within a community.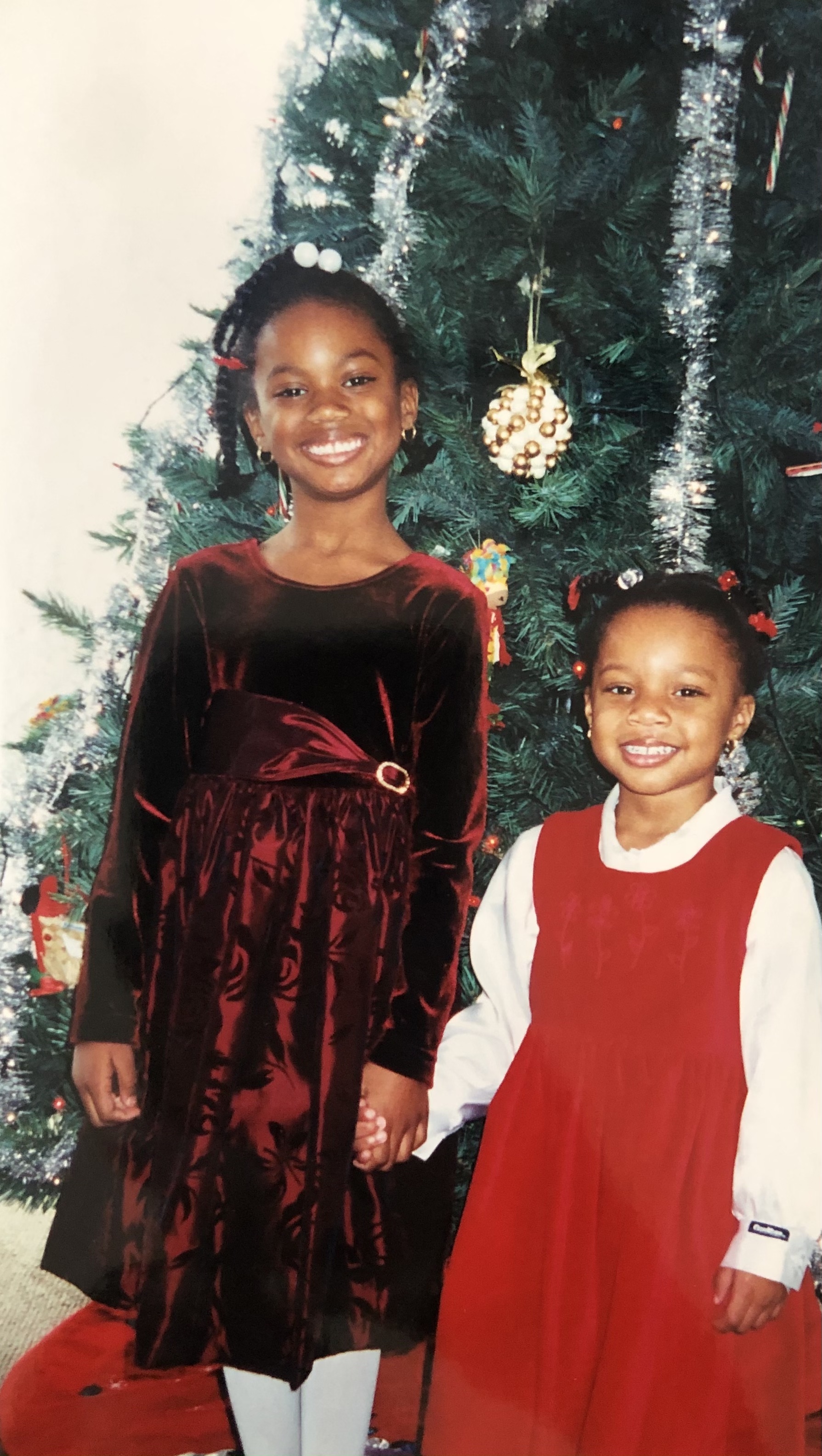 "We couldn't have grown up in our house without caring about those things," Laura said. "So I think it just kind of reflected and carried throughout our education."
Tylor said that they spoke so often, that she always knew what Laura was up to in RCAH. 
"The things I was learning influenced her to want to seek out those experiences as well," Laura said. "I think that's just a testament to the community that RCAH creates."
Tylor joked that she liked to "copy" everything her older sister was doing. From high school volunteering with Summer in the City to specific RCAH classes, Tylor looked up to Laura.
"There were a lot of points in our lives where she paved the way, and I followed right along," Tylor said. 
And Laura is happy that she did.
Tylor began her RCAH experience right after Laura had left it. As a result, Laura was still connected to the latest RCAH news and happenings. Occasionally, Laura would come to East Lansing for her work with the Council of Michigan Foundations, a non-profit based in Detroit, so having a sibling in RCAH gave her an extra excuse to wander the halls of Snyder-Phillips and reconnect with the community. Even when Tylor began online learning, Laura was able to peek into Zoom classes and wave at her former professors.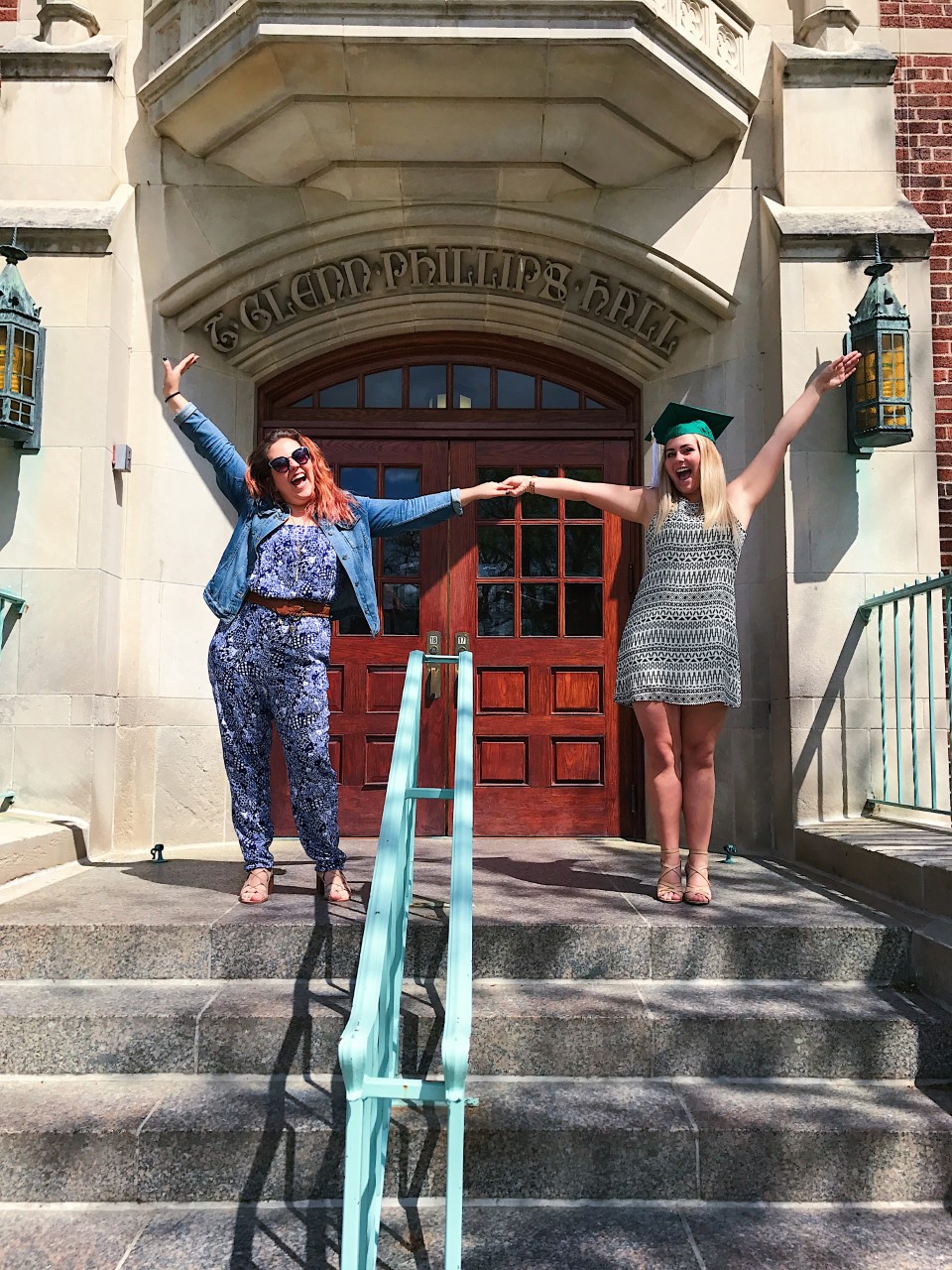 On the other hand, the Kinjorski sisters said they experienced RCAH as first-generation college students. Though they were both dead-set on attending college, it was something they had to navigate on their own. 
When Chelsea was college-hunting, she was given a flyer for RCAH that read: "New major, check it out!"
Curious, she did in fact check it out. After attending a College presentation hosted by RCAH Associate Dean Scot Yoder, Chelsea knew she had found the major for her.
Yoder, she recalled, had just returned from working in Costa Rica on RCAH's Program on Sustainability in Costa Rica. "He was speaking in 'Spanglish' the whole presentation because he kept forgetting where he was," Chelsea said. "I was sitting there with all these people who would eventually become my classmates and I was just like, 'These are my people!'"
The sisters said they grew up in a house where questions of race, class, and gender were always being discussed. "Having that in RCAH, however we approached it, was really special," Chelsea said.
After Chelsea graduated, she had the chance to work as a college counselor and to help Samantha with her college journey. Samantha added that Chelsea modeled a perfect example of what college she wanted to be in. RCAH was a natural result. 
"RCAH helped her find her career, and I was her first candidate to test that out on," Samantha said.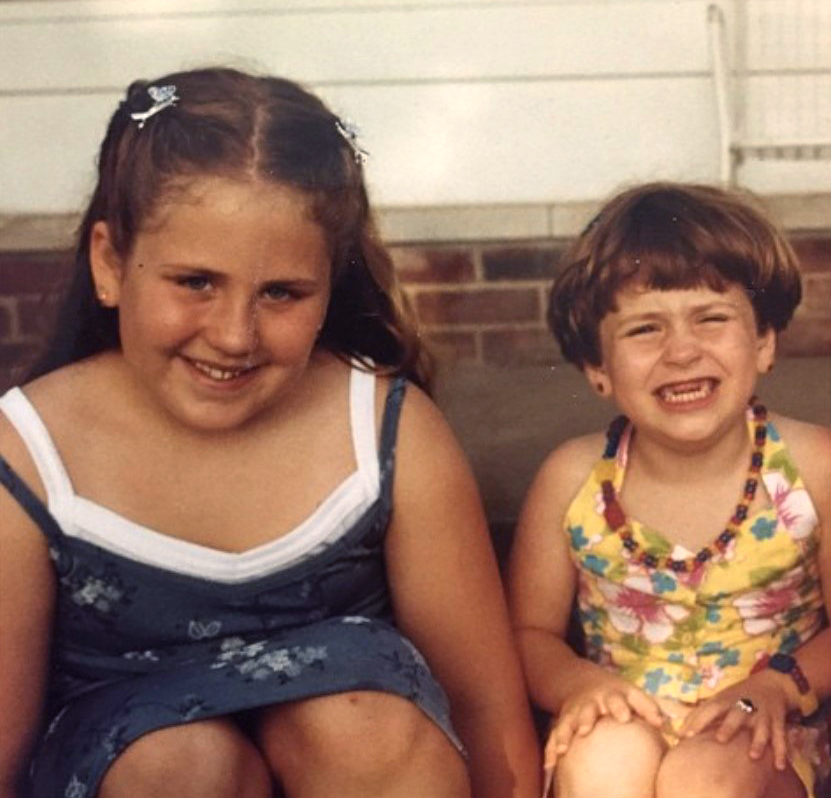 Since they were so far apart in age, they never had the chance to get close, the sisters said. During the college application process however, they realized that the difference between their ages didn't necessarily mean a difference in interests. Their relationship grew from sisters to friends. 
"I got to show her all the things that I was too afraid to do," Chelsea said. She revealed that she struggled in college at first, before being guided to engage more effectively by McGormley, who was an RCAH adviser then. "I also got to steer my sister towards experiences that I just didn't really have the knowledge of or didn't understand."
Samantha was already pretty familiar with RCAH before coming in. Chelsea brought her to RCAHpella performances, shows in the Theater, and events around Sny-Phi. In Chelsea's words, Samantha was an "RCAH baby."
Though they had separate interests in RCAH—Chelsea loved history and writing while Samantha loved art and design—they both had a strong attachment to understanding people and the world around them.
That, as Tylor Collier said, is what makes RCAH perfect for so many people—not just siblings.
"RCAH creates such a well-rounded education," she said, "and you grow as a person."
RCAHmmend Someone!
If you have a sibling—or know anyone—who would be a perfect fit for the Residential College in the Arts and Humanities at MSU, RCAHmmend them today!
The Residential College in the Arts and Humanities at Michigan State University is a unique learning community offering the advantages of a small college liberal arts education and the opportunities of a major university. Students prepare for meaningful careers by examining critical issues through the lens of culture, the visual and performing arts, community engagement, literature, philosophy, history, writing, and social justice. RCAH's 100% placement rate for graduates over the past six years is the best at MSU. Visit rcah.msu.edu, email rcah@msu.edu, or call 517-355-0210.
Facebook https://www.facebook.com/RCAHMSU/  
Instagram https://www.instagram.com/rcahatmsu/
Twitter https://twitter.com/RCAH_MSU
YouTube https://www.youtube.com/channel/UCpfDHNy0ws5nxgaL9v1xMGw