Award-Winning Poet Promotes Collaboration, Innovation, Accessibility as New RCAH Professor and Center for Poetry Director
August 2, 2021
Russell is also the director for the RCAH Center for Poetry

She is the recipient of the Poetry Society of America's 2021 Anna Rabinowitz Award for her book

Descent

She has written two books,

What's Hanging on the Hush

and

Descent
By Chrystel Lopez '22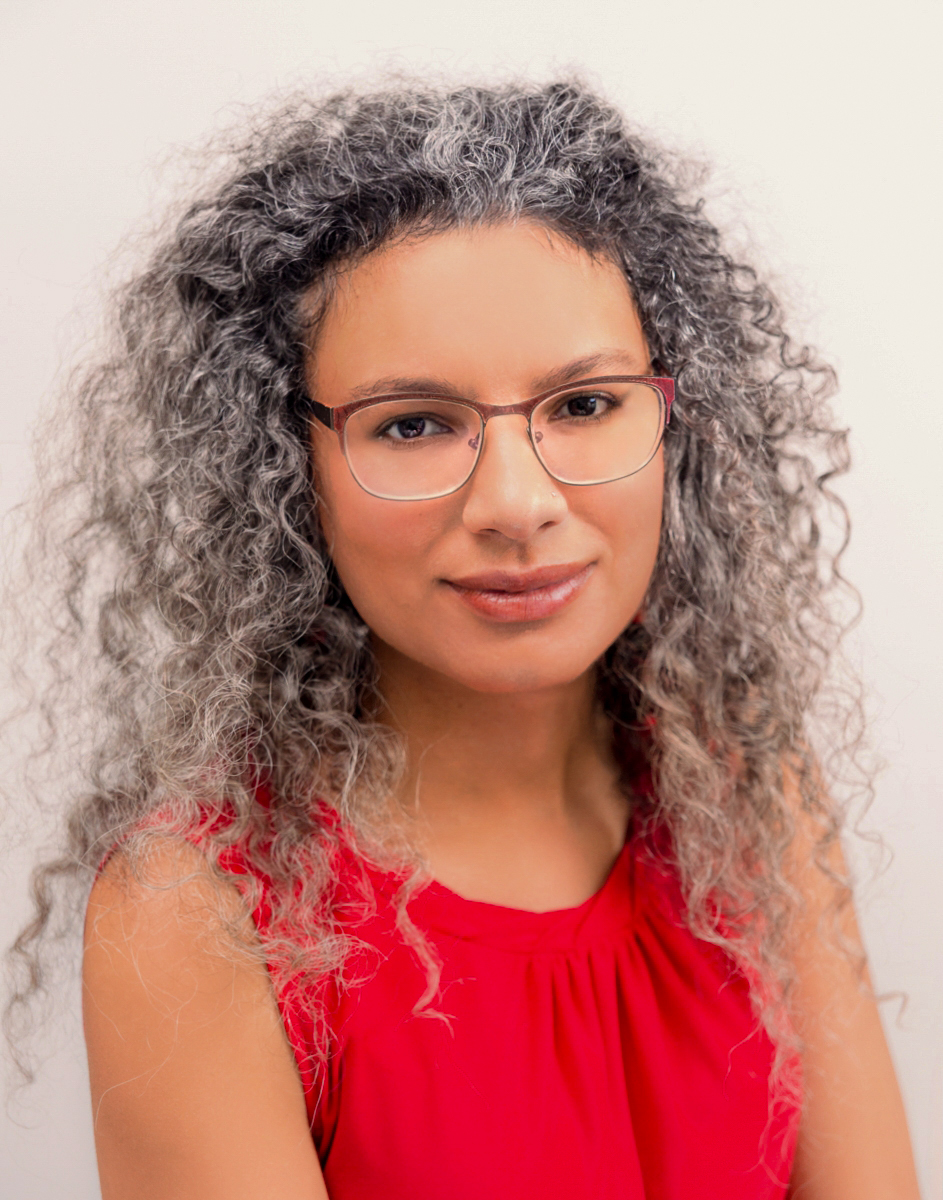 In her first year on the faculty in the Residential College in the Arts and Humanities (RCAH) at Michigan State University, Lauren Russell has made many strides within the College and community.
Russell is the director of the RCAH Center for Poetry, an assistant professor, and recent winner of the Poetry Society of America's 2021 Anna Rabinowitz Award for her book Descent.
Though her RCAH experience has been entirely online due to the COVID-19 pandemic, Russell—along with assistant director Laurie Hollinger with support from student interns—has hosted successful events through the RCAH Center for Poetry. Despite the presumed limitations of virtual events, Russell, who also taught all of her classes virtually, said she finds that the online format has been a plus.
"We've been able to get a wider audience for Center for Poetry events, with people tuning in from around the country and the world, and in many—though not all—ways, it's made programming more accessible," Russell said.
One of the most successful events in the past year was Neurodivergent Poetics: Nonspeaking Autistic Poets Reinvent Language with Imane Boukaila, Hannah Emerson, Siddhartha Ghosh, and Adam Wolfond. The event was co-presented with the organization Unrestricted Interest in October 2020 and had a live audience of more than 70 people. As of summer 2021, the Facebook video had more than 2,300 views and had been widely shared. 
The large audiences are nice, but Russell said she is looking forward to building relationships with the RCAH and MSU community in person.
"The physical classroom is where my joy lives," Russell said. "I enjoy the energy and excitement of classroom communities and have always taught in a way that involves moving around and writing on the board and passing things to one another and having students collaborate in physical space.
"While pivoting to virtual teaching has made me more aware of the ways in which classrooms are not always accessible—awareness I will bring to my eventual return to classroom teaching—the dynamism of an in-person classroom community doesn't always translate to virtual space."
Russell's dedication to her work in the College has been widely acknowledged within the RCAH community. Stephen L. Esquith, who recently stepped down as RCAH's dean, said that Russell has made great contributions as a professor and as the director of the RCAH Center for Poetry.
"She arrived at RCAH in a pandemic year when our teaching and community engagement work suddenly had been shifted to online platforms," Esquith said. "Her achievements in a normal year would have been extraordinary. In a pandemic they have indicated how committed she is to creative teaching and learning, and how powerful her poetic voice will be in RCAH and beyond. It is truly a pleasure to have her in the College."
Before RCAH, Russell received her Master of Fine Arts degree in writing, with a focus on poetry, from the University of Pittsburgh. After her studies, she was the Jay C. and Ruth Halls Poetry Fellow at the Wisconsin Institute for Creative Writing at the University of Wisconsin-Madison. Later she returned to her alma mater and was the assistant director of the Center for African American Poetry and Poetics and a research assistant professor in the Department of English. She has written two books, What's Hanging on the Hush, published in 2017, and the previously mentioned Descent, published in 2020, winner of the 2021 Anna Rabinowitz Award.
The Poetry Society of America states that "the Anna Rabinowitz Prize is awarded for venturesome, interdisciplinary work made in the previous year and combining poetry and any other art or discipline."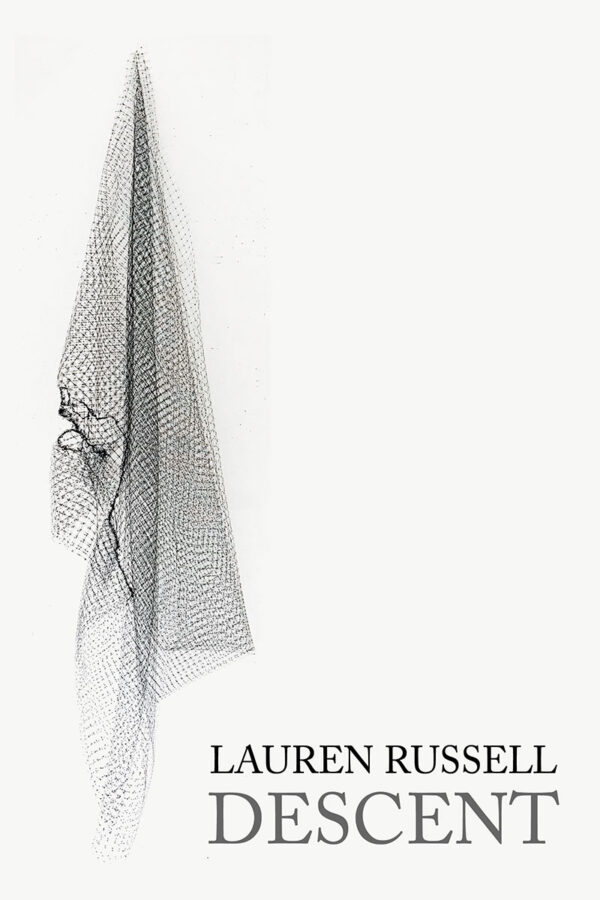 According to Russell, Descent is a hybrid between poetry and lyric essays. For her, this award recognizes inventive approaches to creating literature.
"While creative writing circles have been paying increased attention to the idea of hybrid and cross-genre work in recent years," Russell said, "literary institutions and the publishing establishment have not always kept up with the pace of innovation in real time. Acknowledgments like the Rabinowitz Award suggest that the landscape is beginning to shift."
Award-winning author and poet Lillian-Yvonne Bertram was the judge for the award and wrote about the impact Descent had on her in the judge's citation: "There was one project… where at the end I had a small weep, and this was Lauren Russell's Descent, this cycle's winner."
Bertram went on to explain the importance and the artistry of the book.
"It is a project of personal historical documentation that has resonances for many in this country whose Black ancestry comes from the enslavement of Black people. Part lyric memoir, poetic exploration, and archival research, Russell's Descent enacts the wake of Christina Sharpe's wake-work where 'the past that is not past reappears, always, to rupture the present.'"
For Russell, Bertram's statement alongside the award was encouraging.
"I was moved by the citation from the judge, Lillian-Yvonne Bertram, because I felt so seen," Russell said.
In the upcoming years, Russell said that she is looking forward to her future courses, and someday hopes to teach an RCAH 202: Presence of the Past that focuses on "literature and other art created 'in the wake' (again referencing Sharpe) of transatlantic slavery." And of course, she said she is looking forward to getting back in the classroom and meeting students in person.
"It's an honor and a pleasure to get to engage with the versatile, urgent, innovative, and imaginative work of RCAH students in my classes," Russell said.
Learn more about Lauren Russell and her history in academia and literature here.
The Residential College in the Arts and Humanities at Michigan State University is a unique living-learning community offering the advantages of a small college liberal arts education and the opportunities of a Big Ten research university. Students prepare for meaningful careers by examining critical issues through the lens of culture, the visual and performing arts, community engagement, literature, philosophy, history, writing, and social justice. RCAH's 99 percent placement rate for graduates over the past eight years is the best at MSU. Visit rcah.msu.edu, email rcah@msu.edu, or call 517-355-0210.

Facebook https://www.facebook.com/RCAHMSU/ 

Instagram https://www.instagram.com/rcahatmsu/ 

Twitter https://twitter.com/RCAH_MSU 

YouTube https://www.youtube.com/channel/UCpfDHNy0ws5nxgaL9v1xMGw