Kelly Zen-Yie Tsai
Visiting Dates
January 30, 2011 - February 3, 2011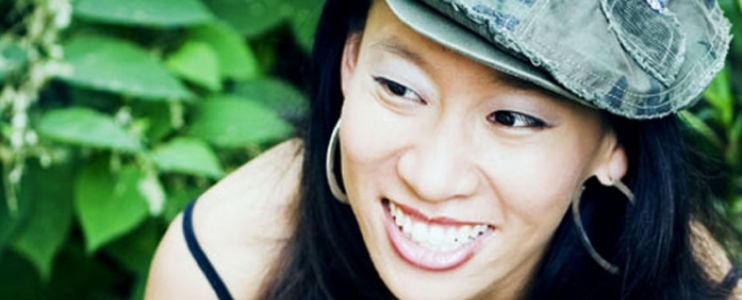 Kelly Zen-Yie Tsai will be in residence at the RCAH from January 30 to February 3, 2011. Tsai is a Chicago-born, Brooklyn-based Chinese Taiwanese American spoken word artist who strives to broaden the impact and reach of  poetry in an effort to transform political realities, revolutionize arts and entertainment, and empower audiences across the globe.
As a teenager, she developed a passion for the spoken word at the birthplace of the international poetry slam movement, the Uptown Poetry Slam in Chicago. Her love of poetry, politics, arts, and entertainment deepened as she flexed her skills as a founding member of Sirenz, an all-female spoken word group that explored the experiences of the Asian, Black, and Latina American diasporas.
In the last ten years, Tsai has become one of the country's leading innovators of spoken word poetry. Her inciting, intimate, and entertaining performances have rocked stages at venues like the Nuyorican Poets Cafe, the House of Blues, the Apollo Theater in Harlem, the Kennedy Center,  the Lincoln Center, the Brooklyn Museum of Art, the Museum of Contemporary Art in Chicago, and three consecutive seasons of the Peabody award-winning "Russell Simmons Presents HBO Def Poetry." Tsai has shared stages with Wyclef Jean, Mos Def, Tracy Morgan, Erykah Badu, Jill Scott, KRS-One, Sonia Sanchez, Talib Kweli, DMX, Michael Eric Dyson, Amiri Baraka, Kurtis Blow, and Harry Belafonte, among others.
Tsai is also the author of Inside Outside Outside Inside (2004), Thought Crimes (2005), No Sugar Please (2008), and the CD Infinity Breaks (2006).
Links: