Michael and Carrie Kline
Visiting Dates
October 25, 2009 - November 8, 2009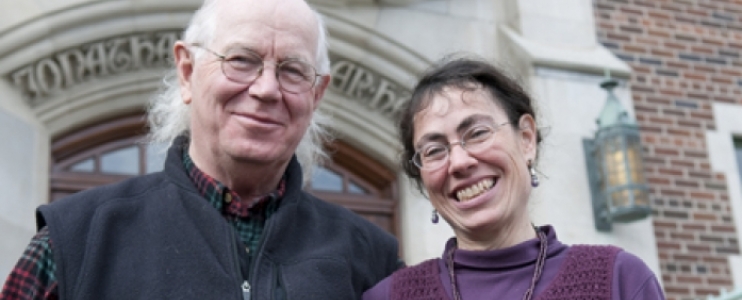 Michael and Carrie Kline, who have studied the history and culture of Appalachia for more than 30 years, were artists in residence for two weeks in October 2009. The Klines participated in RCAH classes, worked with musicians and students interested in oral history, and presented a public talk on oral history and Appalachian culture.
The couple operates Talking Across the Lines: Worldwide Conversations, LLC, a folk-life documentary consulting and production firm.  With the help of students and community interns, they give voice to a wide range of views on historical and current events.
Michael Kline holds a doctorate in public folklore from Boston University, and Carrie Kline has a master's degree in American studies from the State University of New York-Buffalo.
Links: