Nic Gareiss
Visiting Dates
March 18, 2013 - March 22, 2013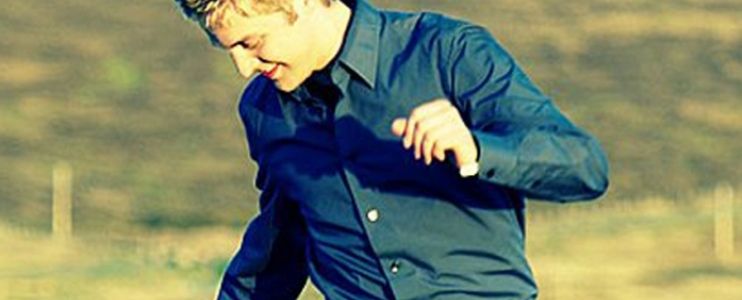 Michigan-born dancer and dance researcher Nic Gareiss has been described by the Irish Times as "the human epitome of the unbearable lightness of being," and, "the most inventive and expressive step dancer on the scene," by the Boston Herald. His choreographic work re-imagines movement as a musical activity, morphing dance into a medium that appeals to both the eyes and the ears. Gareiss draws from many percussive dance traditions, garnered through his ethnographic work in Spain, Canada, Ireland and the American South to weave together a dance technique in service of his love of improvisation, traditional footwork vocabulary, and musical collaboration.
To date, he has performed with many of the luminaries of traditional music and dance from Ireland and America, including The Chieftains, Solas, Darol Anger, Dervish, Liz Carroll, Bruce Molsky, Alasdair Fraser, and Martin Hayes. In 2011, Gareiss was commissioned by the Cork Opera House to create two new solo percussive dance pieces to celebrate the 75th birthday of postmodern composer Steve Reich. He has concertized in Belgium, France, Germany, Switzerland, Ireland, Scotland, England, Italy, and Spain and continues to travel, working with dance communities, and presenting solo, percussive dance choreography.
Nic holds degrees in anthropology and music from Central Michigan University and recently completed his MA in ethnochoreology at the University of Limerick. His research interests include colluding issues of the body, representation, sexual identity, and cultural nationalism in the realms of traditional music and dance as well as revival and contemporary performance practice of traditional dance forms.  He has presented his ethnographic research at conferences internationally.  His MA thesis 'Queering the Feis: An Examination of the Expression of Alternative Sexual Identity in Competitive Irish Step Dance in Ireland' was the first study to survey the experience of sexual minorities within Irish traditional dance.