From the Dean: Other RCAH Alumni
18 June 2019
Dear Alumni,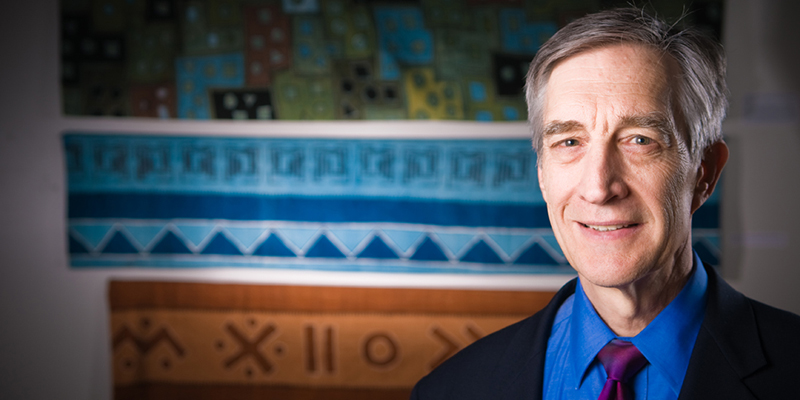 The spring 2019 semester ended well for RCAH students, faculty, and staff. Inspired by the work of RCAH alumni, our students continue to make important differences. Faculty and staff continue to find time to facilitate and open up new opportunities for students and community partners.
There's another side to the RCAH story—another (not "the Other" by any means) set of RCAH alumni—that have also made an important difference to us and to the world around us.
As I was listening to NPR this morning (full disclosure, I listen to NPR every day) the interviewer was talking to the poet and first-time novelist Ocean Vuong about his new book, On Earth We're Briefly Gorgeous. I had read a couple of positive reviews already, but hearing Vuong's voice over the radio reminded me of the soft-spoken yet powerful poetry reading he gave to RCAH students at one of our Wednesday Night Live events back in fall 2017. On NPR, Vuong spoke in the same voice about the parallel between his respectful relationship with his mother and the mother-son relationship in the book. I have had many NPR "driveway" moments like this before, which quickly pass. But having met and listened to Vuong in RCAH forced me to listen more closely. I felt strangely closer to this distant voice on the radio, speaking to millions of invisible listeners.
I feel the same way when I read about, see, or listen to our other RCAH alumni who have spent time with us over the years. Some, like Ocean Vuong and Nanibah Chacon, are young, up-and-coming artists, writers, and scholars. Others like Margaret Atwood, Cornel West, Ta-Nehisi Coates, and Dave Eggers are already well-established. Some stay with us for a week or more; some just drop in for a day or two as part of a larger MSU engagement. They invariably are delighted with their RCAH experience and touched by the earnest enthusiasm of the students and the mission of the College. Never has any one puzzled over what we do and why. Often, they say they wish that there had been "an RCAH" when they went to college.
When we proudly tell the stories of RCAH alumni, we should include these other RCAH alumni. We don't give them honorary degrees. They don't donate to the College. But they are ambassadors for RCAH and for what we advocate: interdisciplinary arts and humanities for the common good. 
When you are making your plans for Homecoming on September 27, 2019, remember all the alumni, faculty, and staff you'll see here. And also remember these other RCAH alumni like Ocean Vuong—familiar voices who are making a difference. They are not just one with us; they are also one of us.
Steve
PS If you would like to suggest future artists-in-residence, by all means send them to me.